Many will have rare coins represented by cents in their purses. And some could even be worth 6 thousand euros.
With the transition from the lira to the euro, many citizens found themselves with an infinity of "loose change", or coins considered annoying.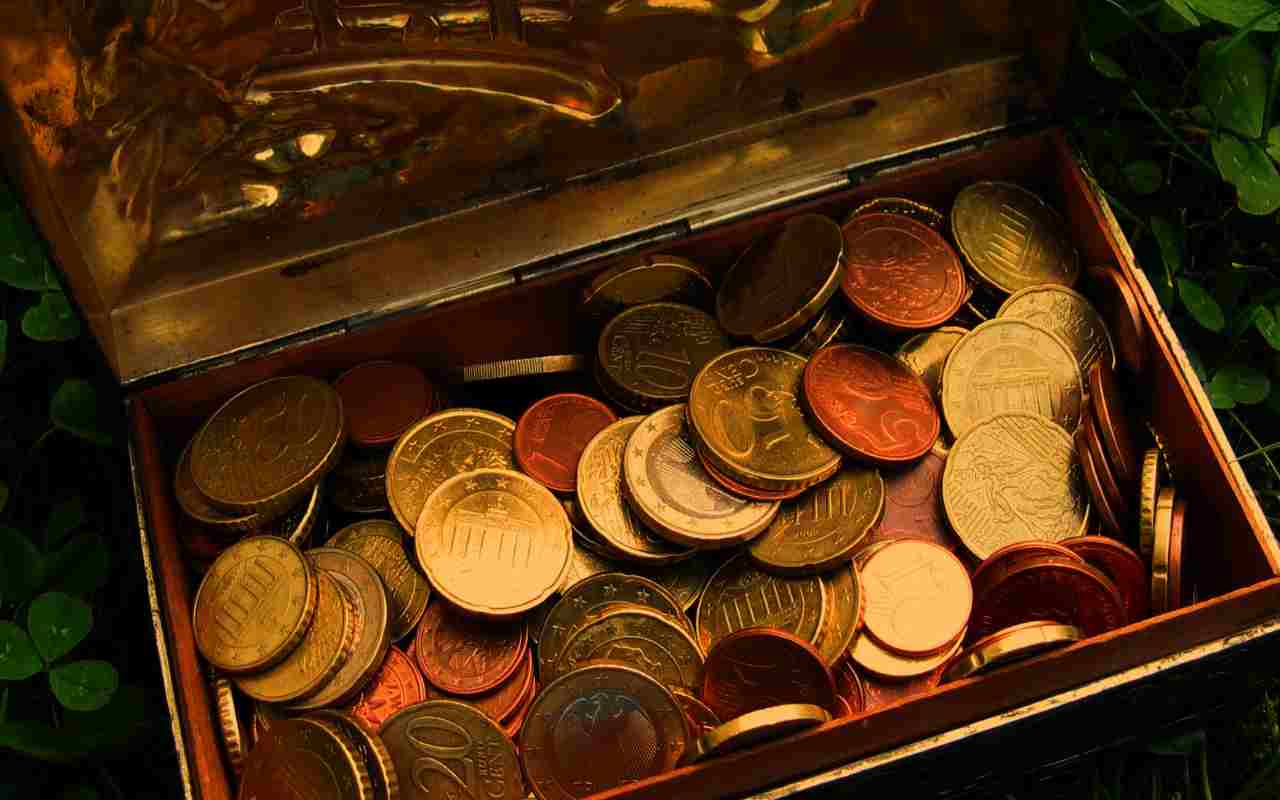 For example, there are rare coins of 50 euro cents that can be worth a fortune, with a simple coin you can go shopping for luxury.
Rare coins: which euro cents are worth over 6000 euros, to the delight of collectors
So, a few euro cents could actually be rare coins with a value that even exceeds 6 thousand euros. Obviously they must have some particular characteristics that make them so precious. For example, the rarity could come from minting errors or from the state of conservation, but commemoratives are also highly sought after by collectors.
By following our advice you will be able to recognize some particular coins and then contact an expert who will evaluate whether they are rare or not.
The loose change that makes a lot of weight in our wallet are the 1, 2, 5, 10, 20 and 50 cents. To these are added the last two coins with a higher value: 1 and 2 euros.
Coins are usually annoying, especially coins from 1 cent. Instead, it is precisely these that can give us great economic satisfaction. This coin is considered rare if minted in Greece, Luxembourg and the Netherlands in 2004. The state of conservation must be excellent. It could also be worth 1 euro.
Always the 1 cent coin if minted in 2003 in the Republic of San Marino is worth up to 10 euros, as long as it is Fior di Conio. But there is one that is valued up to 550 euros which has the engraving present only on the back and not the indication of the minting.
The cent that is worth the most is the one with the Mole Antonelliana and is as big as the 2 cent coin. The value reaches up to 6 thousand euros if, however, it is in an excellent state of conservation.
Rarer 2 and 5 euro cents
Among the coins of 2 cents the Vatican coin minted in 2022 is rare and can be worth up to 110 euros, as long as they are in excellent condition. It is advisable to keep these coins because they are not widely used either for buying or for giving change. Hence, their value may grow over time.
Instead, rare coins of 5 cents euros are more. For example, the coins minted in Fior di Conio in 2002 in Ireland, Greece, Portugal and Spain can be worth 1 euro. Those minted by the Rome Mint are worth 15 euros, even if the one minted in 2022 by the Vatican Mint reaches the value of 40 euros, as long as it is in excellent condition.
Coins of 10, 20 and 50 cents are rare
Among the coins of 10 cents those minted in 2022 with manufacturing errors can be considered rare, reaching a value of 236 euros. But what is the mistake? To read it correctly it is necessary to rotate the coin 180 degrees.
The coin of 20 cents it is not a coin that has particular characteristics that make it rare. However, if collectors find coins with minting errors, additional metal and it is in excellent condition, they could evaluate it even 55 euros.
Finally, the last change, the 50 cents. Issued in 2002, many collectors look for those of 2007. If in excellent condition, it can be worth as much as 10 euros.
Join the group job offers, bonuses, disability and law 104, pensions and news

Receive the best articles on job offers, tenders, bonuses, benefits and news every day for free. Choose the group you are interested in:

Telegram – Basic group