Last Sunday (8), Neymar participated in another PSG match against Troyes in League 1, where the striker scored one of the goals in the 2-2 draw. After the match, Whindersson Nunes met with his friend and said that won the shirt that Neymar wore in the match and joked.
"I won the game. Cute, @neymarjr. Very much my boyfriend", wrote the comedian, who performs in Paris this Monday (9) of his last tour.

It is worth remembering that Whindersson Nunes stated that he would take a break from his career after almost ten years of career, but promised that it will not be an "early retirement", as he wants to come back ten times stronger.
"I am very happy with the decision, it seems that working at random without knowing where it will lead was something that made me anxious, but deciding to disappear seems to put everything under my control again, it gives me a new future, it gives me many ideas, and I will come back ten times stronger, then yes, the planet will have to swallow it!", he wrote at the time.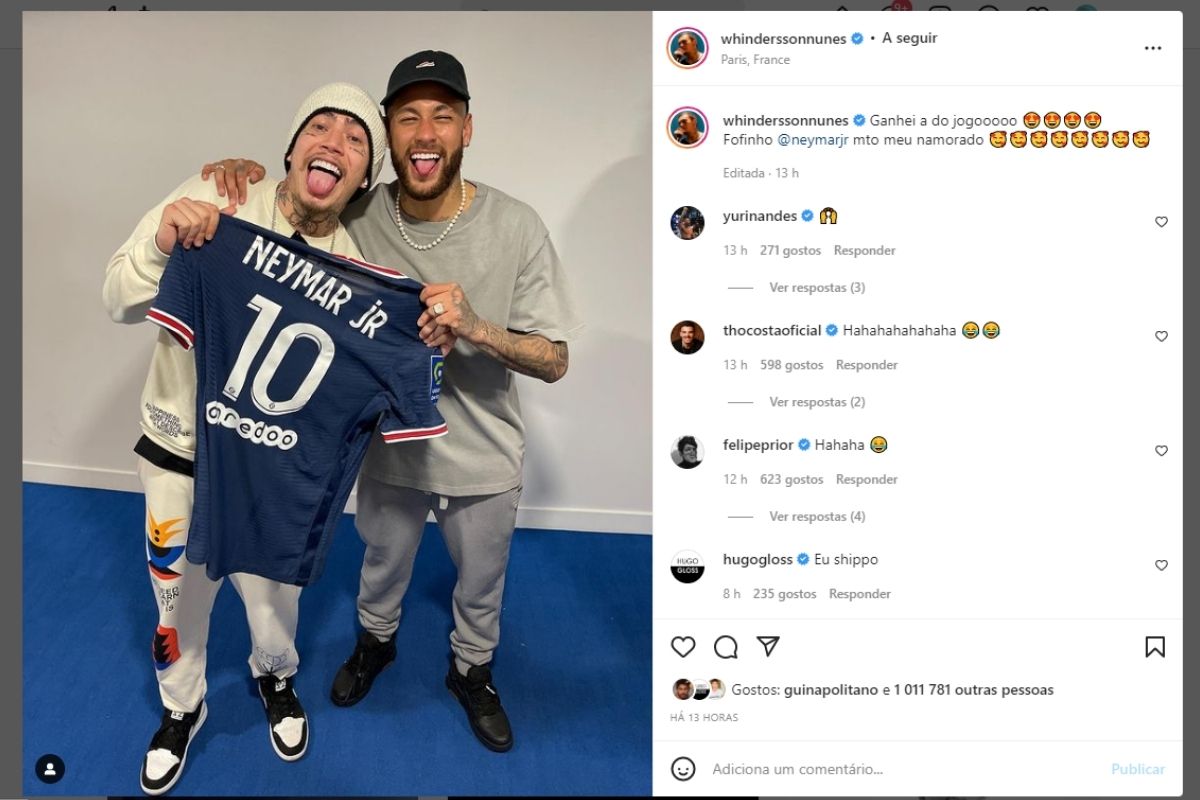 friendship of millions