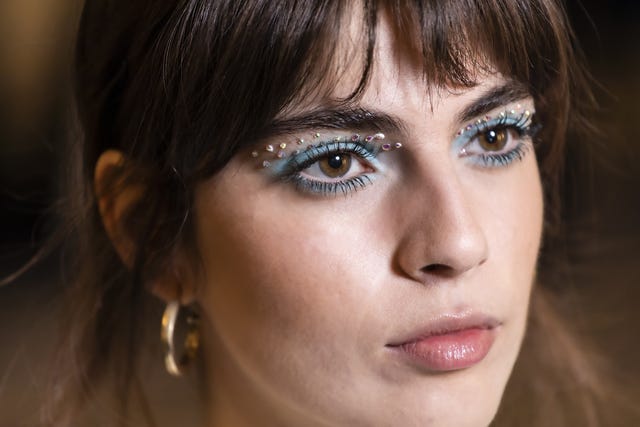 Courtesy of the Press OfficeImaxtree
Popularized by Brigitte Bardot in the Sixties, the wispy bang is back in vogue: this messy fringe is the ideal haircut for Summer 2022. Signature of the famous French actress, the cheeky fringe, with an effortless chic look, is the 'perfect ally for the hottest days of the coming months. Layered hair left natural, free, loose, frames her face, creating a sense of ease and lightheartedness, a desirable beauty look both for aperitifs on the beach and for outdoor ceremonies. This light and airy haircut does not need care but gives that indispensable touch of personality.
The unkempt bangs, emblem par excellence of the typical French look, softens and softens the face, in fact, thanks to its messy effect, it always manages to give a fresh, graceful and casual touch. Even if the wispy bang may seem like the result of a neglected or bad haircut, it is not at all like that. Indeed, the secret lies precisely in giving the right structure so that the fringe no longer needs maintenance. This haircut changes according to the type of hair so it is important that a cut is made that is suitable for your hair, in order to make the most of its volume, harmony and balance. There are many celebrities who have opted for the wispy bang, here is a gallery below to imagine what the result of the unkempt bangs will be on straight, wavy and curly hair.
The celebrities who have opted for a messy fringe
Camila Cabello's wispy bang
Felicity Jones' wispy bang
Penelope Cruz's wispy bang
Hailey Bieber's wispy bang
Emily Ratajkowski's wispy bang
Alexa Chung's wispy bang
Kerry Washington's wispy bang
Elizabeth Olsen's wispy bang
Sandra Oh's wispy bang
Caroline de Maigret's wispy bang