Story
World's first baby born after robotic uterus transplant • ENTER.CO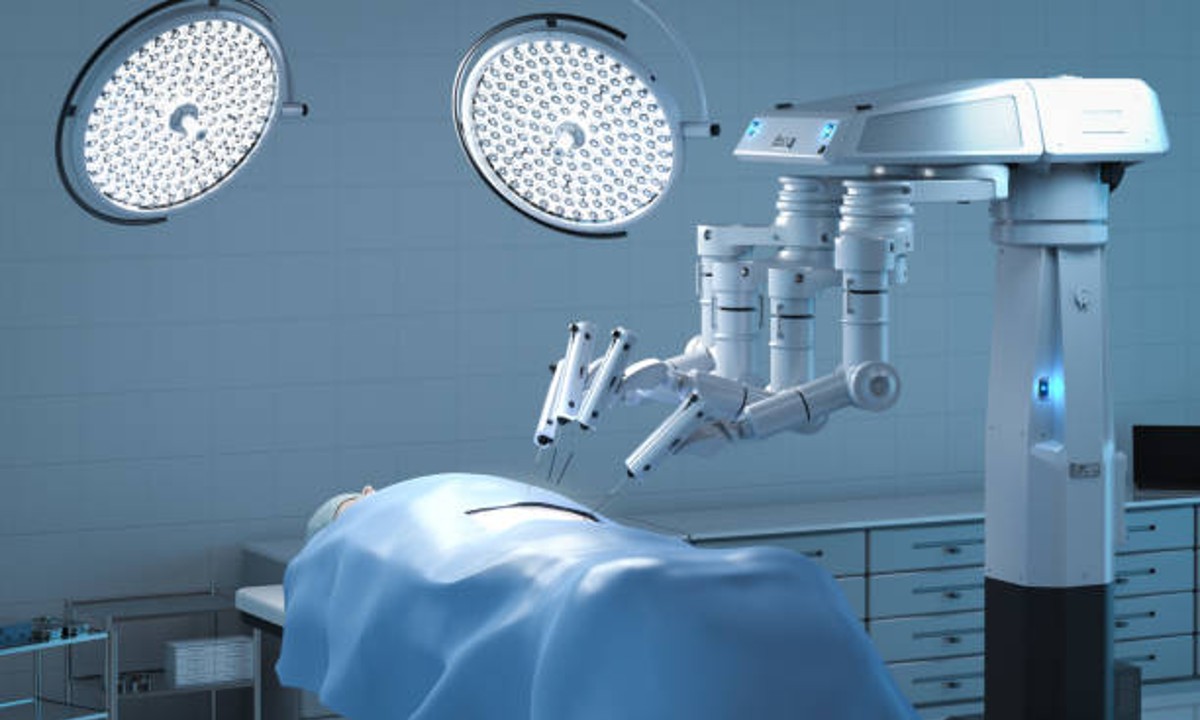 Thanks to scientific and technological advances at the University of Gothenburg in Sweden, a woman gave birth to a baby boy after a womb transplant performed by a robot.
According to the Swedish University Press Agency, the baby is a boy measuring 49 cm (19.3 in) and weighing 3,100 g (6 lb 13 oz). The report was for a scheduled cesarean section on Thursday, May 25. The new mother is 35 years old and the donor is a relative.
It may interest you: Ectolife: This is the 'factory' of babies that will grow in a synthetic womb
One of the most surprising things is that the surgical method used for transplantation in this case, both the donor and the recipient were operated by completely robot-assisted laparoscopic surgery (robotic surgery) without "open surgery step". Was."
"Robotic surgery is significantly less invasive than traditional open surgery. As in other types of operations, the risks of infection and bleeding, for example, have been shown to be lower when robotic surgery is used. With this, in general , operated patients recover more quickly", explains Pernilla Dahm-Kähler, assistant professor at the University of Gothenburg.
It may interest you: He is the Colombian scientist who contributed to the miraculous walk of the quadriplegic man
The transplant was performed by the Sahlgrenska University Hospital in October 2021. In the donor, the uterus was released step by step with the support of robotic surgery. The final step involved separating the uterus from its blood vessels and removing it through the vagina in a laparoscopic bag.
In the recipient, it was possible to insert the uterus into the woman's pelvis through a small incision; First sew it with blood vessels; And then suture it to the vagina and supporting tissue. All these steps were assisted by robotic surgery.
Niklas Kvarnström, the transplant surgeon in charge of the research project and who performed the complex suture of the recipient's blood vessels, noted that "with robotic-assisted technology, procedures can be performed that were previously considered impossible with surgery. " Minimum invasive standard.
It might interest you: This Is Lewis Capaldi's New Tool for Controlling Tourette Syndrome
The transplant represents a new development of uterus transplant surgery that began in Sweden in 2012 with the open surgery technique. The work is being led by Mats Brännström, professor of obstetrics and gynecology at the Sahlgrenska Academy, University of Gothenburg, and a gynaecologist. and Senior Consultant Physician at University Hospital.
In 2014, the research culminated in the world's first birth following a womb transplant. A total of eight births took place within the same research project before someone outside of Sweden delivered a baby after receiving a womb transplant.
image: phonlamaiphoto