It made its debut as a prototype at EICMA with Botturi's blessing and a great success with the public. Now Yamaha is at a crossroads: to produce it or not?
October 7, 2022

There Ténéré 700 is a much loved model, in the past and also in its most recent version. At EICMA, last year, it received yet another applause when the Raid GYTR edition was unveiled. A prototype built using i GYTR components (Genuine Yamaha Technology Racing). It is the result of the experience of two champions like Alessandro Botturi and Pol Tarrés highlights all the sportiness and aggressiveness of the Ténéré 700.
The Raid also made a fine show of itself at the Motor Bike Expo where our editorial staff awarded it as the most beautiful special of the Verona Motor Show
In short, this Ténéré 700 Raid is a success and Yamaha is planning to produce it in series. Or so we read between the lines in the statements of Leon Oosterhof, Yamaha Europe product manager. "Sometimes – told MCN colleagues – you create a prototype, then you show it and see how the market reacts, if there is enough curiosity and interest ". Speaking of manufacturing, he cautiously stated that "could be an option. We are considering".
All that remains is to wait then and maybe we will know something more after EICMA.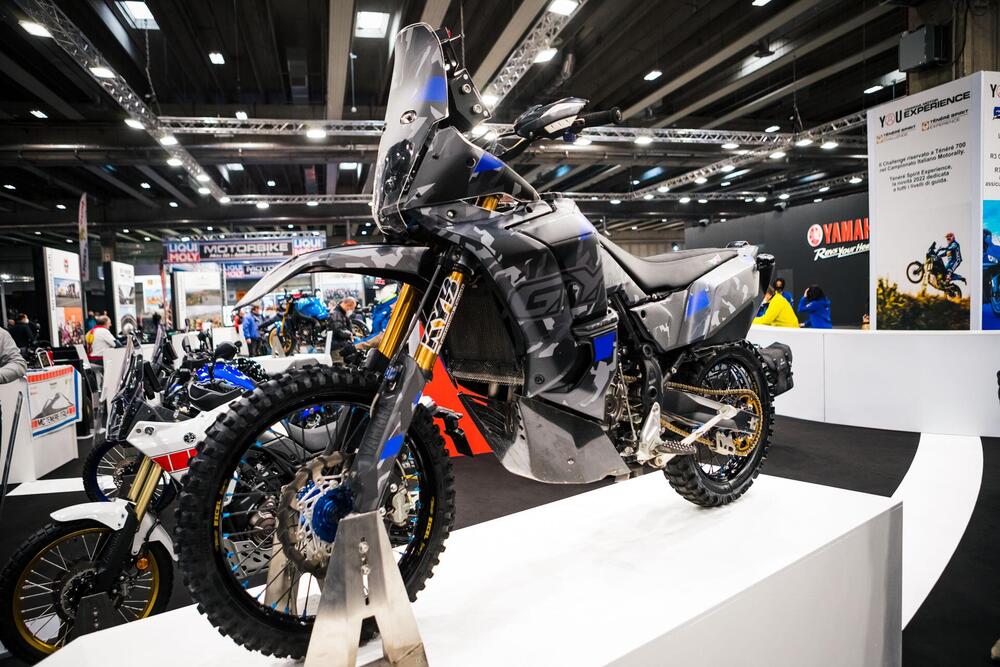 Characteristics of the Ténéré 700 Raid

Akrapovič titanium racing exhaust
GYTR ECU
High performance airbox and filter
48 tooth crown
Oversized radiator
Double cooling fans
New water pump cover
New oil cooler
Heavy duty Rekluse clutch
Two-part clutch cover
New clutch lever
Suspensions
48mm fork travel – 270mm
Triple clamp CNC triple clamp
New long travel shock absorber – 260 mm
Brakes
Single 300mm front disc
Competition brake pads
New front brake pump.
New front brake lever
267mm oversize rear disc
New caliper fixing bracket
Braided brake hoses