A prototype of the Yamaha crossover, with what looked like a front radar, had been spotted a few months ago. And now the patent has been filed that adds more information. Will it arrive in 2023?
September 28, 2022

THE driver assistance systems are slowly but progressively appearing in motorcycle production.
The use of radar technology to support aids such as the adaptive cruise control and the blind spot detection (the control of the blind spot at the sight of the mirrors) is already used on some BMW, Ducati, Kawasaki and KTM models. Usually on motorcycles dedicated to traveling many kilometers and on the motorway such as the R1250RTthe Multistrada V4the Ninja H2 SX or the 1290 Super Adventure S.
No.n last July, images of a Tracer 9 GT driven by a Yamaha test rider were leaked. On the model photographed you could see a new component housed between the two side lights and under the main ones of the bike, just at the base of the windshield and in a frontal position where the ideal location of a radar device.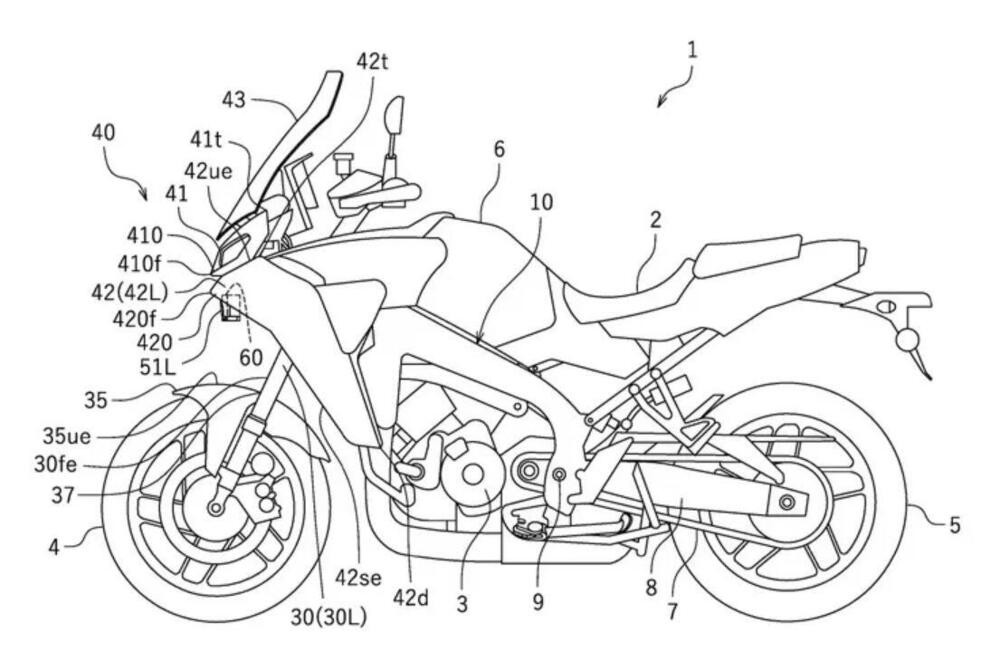 S.and before there was no absolute certainty that this was a radar, now the patent filed by Yamaha turns doubt into certainty. The bike used to illustrate the assembly of the radar – which is the object of the patent and not the solution itself – is one Tracer 9 GT.
THEIn particular, the positioning and the construction of the bracket which supports the electronics of the radar, with the anti-vibration mounts and the adjusters to adjust the inclination of the device.
Another interesting thing is that Yamaha, like Kawasaki did, did not leave the radar exposed to bad weather – and perhaps to stones thrown by the tires of other vehicles – but he protected it with one plastic cover which also improves the aesthetics of the vehicle. Evidently, a material and a design have been used that do not hinder the return of the radar waves emitted and that precisely monitor the vehicles.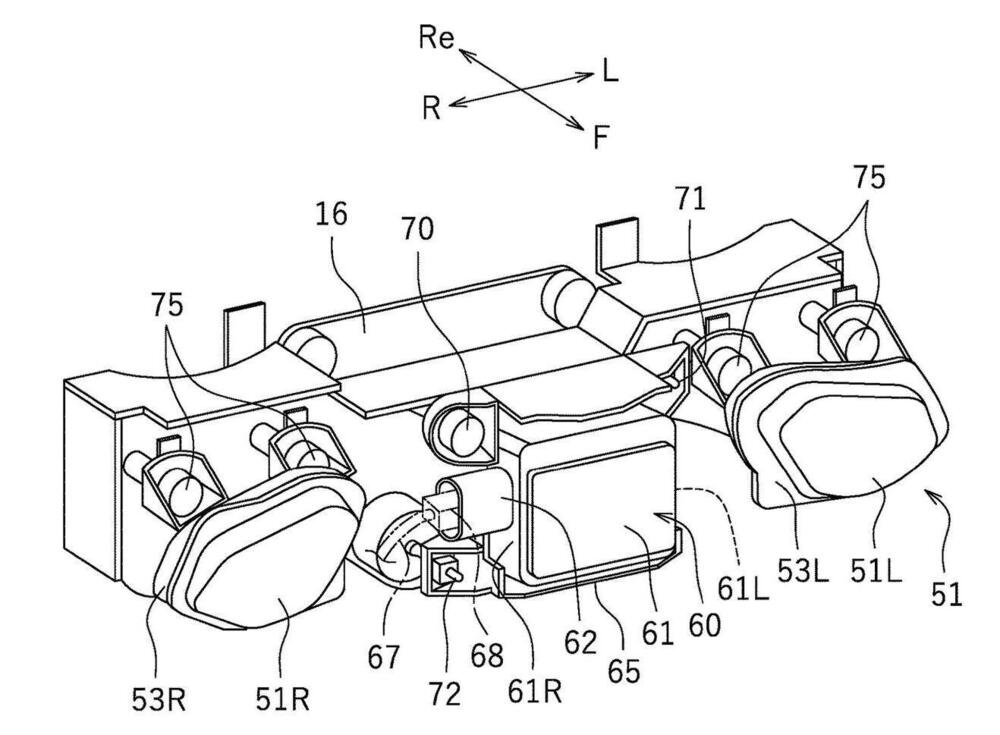 No.on is indicated rear radarindispensable for the control of the blind spot, this would mean that it is not foreseen, or that it could be protected by another patent.
It is very likely that Yamaha has leaned on Boschwhich already equips other brands and above all already supplies IMU systems, ride by wire and motorcycle ABS systems which are extremely widespread and which can more easily be integrated with the radar functions which in the case of adaptive cruise control intervenes on the accelerator and brakes.
THEn addition, the experience in the automotive field and the production volumes contribute to reduce the cost of this technology which will also progressively arrive on cheaper motorcycles and which will gradually integrate other functions useful for increasing driving safety.
We would not be surprised to see in the model year 2023 of the Tracer 9 GT this equipment.