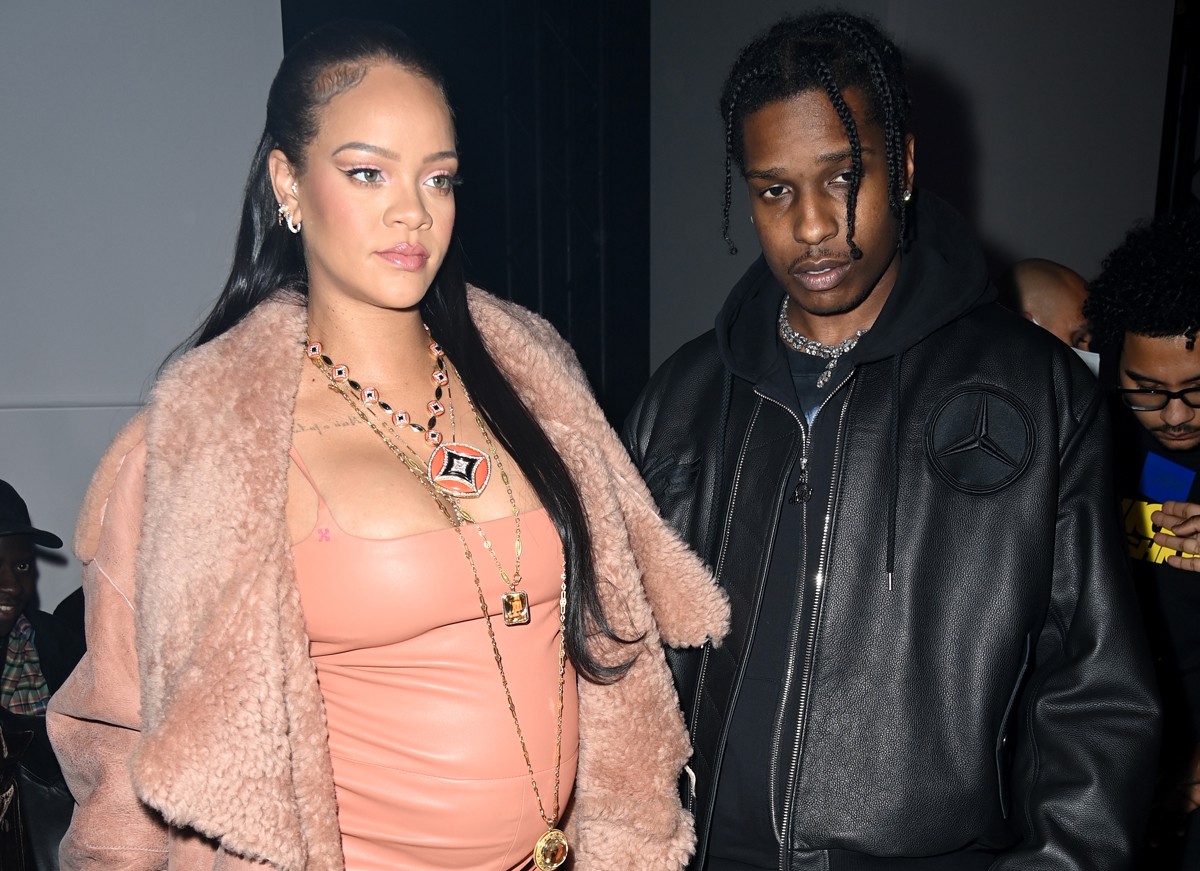 A$AP Rocky made rare comments about his relationship with Rihanna and spoke for the first time about the child they just had together. The rapper is the cover of the new issue of Dazed, and in the chat he briefly exposed his private life.
About the birth of his son and how he sees himself as a father, A$AP Rocky said, in general, how he intends to see him grow up and indicated that he intends to have others. "I will always remind my kids to never lose their imagination, even as adults, no matter what. I really love watching cartoons, I watch Teletubbies, Blue's Clues, Yo Gabba Gabba, Peppa Pig and Baby Shark. I hope to raise my kids with an open mind. So they're not people who discriminate. And I'm not trying to describe a saint, but realistically, I just want a nice kid with nice parents," he said.
The rapper even extolled his relationship with Rihanna and even talked about the iconic looks they usually wear on a daily basis. "I think it's natural. We get along so well together naturally. You know, it would be a lot of work for us to forcefully arrange things before we left the house. Sometimes we combine the pieces, or we just wear the same clothes. If I buy a shirt she likes, I already hope she'll get it… but then I have to steal it back," he said.
With her family of origin in Barbados as well as Rihanna, A$AP also talked about spending time there and seeing the place where her father was born: "It was honestly so unbelievable. I had family there that only came [para Nova York] once every five years, people I've only talked to on the phone all my life. Remember those one-dollar, five-dollar calling cards? I was raised knowing my origins, but I was missing the real experience. It was one of the most surreal experiences I've encountered in my life," he said.