Story
Aedem-Cocemfe Campaign Disseminates Symptoms of Multiple Sclerosis and Its Impact on Patients Leader in Social Information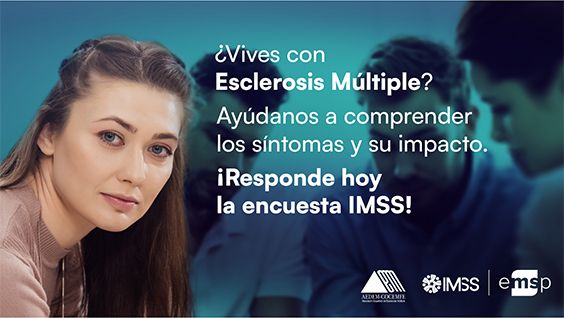 The Spanish Association of Multiple Sclerosis (Aden-COSEMFE) this Friday, on the occasion of the World Day of the disease, to be celebrated on May 30, highlighted the need to give visibility to the symptoms of multiple sclerosis and its impact on people's lives.
With this objective, Aedem-Cocemfe and its associations join the #ConexionesEM, an international campaign launched by the Multiple Sclerosis International Federation (MSIF) under the slogan 'I connect, we connect'.
It aims to break down social barriers that cause loneliness and social isolation among people with multiple sclerosis.
The initiative gives a voice to all of them in demanding better services, highlights the benefits of support networks, and promotes personalized care. Anyone can join the campaign by making a 'Heart of MS' as a symbol of solidarity with all those affected by the disease. It is about joining hands in the shape of a heart or joining hands with a friend to form a 'Heart of MS' and sharing the photo on social networks (Facebook, Twitter and Instagram) always with the hashtag #EMConnections. #MultipleSclerosis, #WorldMultipleSclerosisDay.
Symptom
Multiple sclerosis (MS) is a chronic autoimmune, demyelinating and neurodegenerative disease of the central nervous system. It affects 55,000 people in Spain and 2,800,000 worldwide, and a new case is diagnosed every five minutes worldwide. In general, it is found between the ages of 20 to 40 years in full personal and professional development.
The most common symptoms are fatigue, vision problems, tingling, dizziness and lightheadedness, muscle weakness, cramps, and problems with balance and coordination. Some are invisible, such as fatigue, cognitive decline, depression and anxiety, pain or disorders in the sexual sphere, but they have a very significant impact on quality of life at work, in the family, in social relationships and of course. of affected people.
the demands
According to the association, there is an urgent need to find new drugs to treat invisible symptoms, especially fatigue, pain and cognitive changes. It is also important to investigate new treatments to halt disease progression. In addition, optimizing jobs and making it easier for people with multiple sclerosis to continue working are two urgent needs to improve the socioeconomic conditions and quality of life of these people.
Aedem-Cocemfe and its 46 associations celebrate World Multiple Sclerosis Day every 30 May, with various activities to raise awareness in society about the reality of people with multiple sclerosis and to publicize the main claims that affect certain aspects of their lives. can be improved.
At present, the study of the manifestation of multiple sclerosis symptoms is not a priority, nor is the control of these symptoms addressed in the same way in different European countries, condemning this association, which, for this reason, is the platform's Together the European Multiple Sclerosis Association (EMSP) and 24 other national associations from 23 countries lead the research project 'Impact of Multiple Sclerosis Symptom Survey' (IMSS) to better understand symptoms, their prevalence and severity how they are managed and what is the impact on the quality of life of these patients to promote the development of individualized approaches to the care of symptoms.
The survey is a confidential, anonymous and voluntary online questionnaire in all national languages ​​of the participating countries.
The collective's other demands have to do with the automatic recognition of 33% disability with diagnosis, which would mean better access to assistive measures and social protection for patients; access to comprehensive, individualized, free and continuous rehabilitation treatment in all autonomous communities; equality of access to medicinal treatment in all autonomous communities and in all hospitals; increased government support for multiple sclerosis research; Greater commitment from employers in adopting jobs, and compliance with the 2% requirement by law in hiring people with disabilities.