He is good at being good and not from now but Dibu Martinez confirms himself as one of the most rude players there is. One thing is the transgression, another the rudeness and the goalkeeper of Argentina world champion has exceeded the limit. During the World Cup he has had a lot of crushes and even now, that the kermesse in Qatar is over, he doesn't stop disrespecting his opponents and making himself the protagonist of gestures and jokes in antithesis with fair-play.
World Cup, Martinez and the rude gesture during the award ceremony
On the pitch more than once his provocative attitude annoyed him but it is off the pitch that Martinez gave his worst, from the gesture with the golden glove he just won as best goalkeeper of the World Cup to the macabre ballet in the locker room after asking for a minute of silence for the death of Mbappe. Yesterday in Mar del Plata yet another show.
World Cup, Martinez: new show in the party in Mar del Plata
Welcomed by over 100,000 people in his hometown in Mar del Plata, about 400km from Buenos Aires, the Argentina goalkeeper was celebrated with chants, hymns and a giant screen broadcasting his exploits in Qatar. It is here that the Arsenal No.1 explained how strong he feels on penalties and how he is respected by his rivals, slipping away however with an unfortunate quip: "When I saved the first penalty against France, I knew that the other boy who had to shoot would get nervous and in fact Tchouameni he kicked her out. She pissed herself off".
World Cup, Martinez praises Messi as the best ever
Martinez then praised Messi: "He is the best player on the planet and we all wanted to give Leo a trophy with the national team. After the victory in the Copa América (2021) my last dream as a goalkeeper was to give the world title to the best in the world so that there would be no doubts who is the best player of all in history."
Martínez recalled his origins on the clay court in the Jardín neighborhood of Mar del Plata and expressed his "pride" at becoming world champion with Argentina. "Every game we played we said we were playing for the people. We don't go to the national team for the money, but for the colours. Seeing Mar del Plata or the guys from every city with so many people was a source of pride. When the legs couldn't take it, the heart always took a step forward".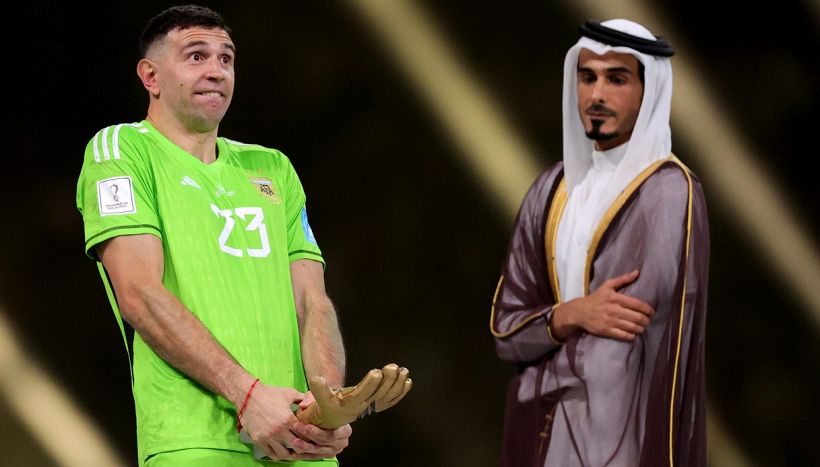 Source: Ana