A Fiat Panda gives a show on the German Nurburgring circuit: crazy overtaking and super speed the city car, the video thrills
There Fiat Panda gives a real show to Nurburgring, the German time of speed. This is what happened in a video posted on Youtube, where the owner of the small Fiat city car who put the motorized car with a 1.3 liters Multijet diesel powered capable of delivering a power of 95 horsepower. Original recalibrated shock absorbers and lowered springs the changes made to the car.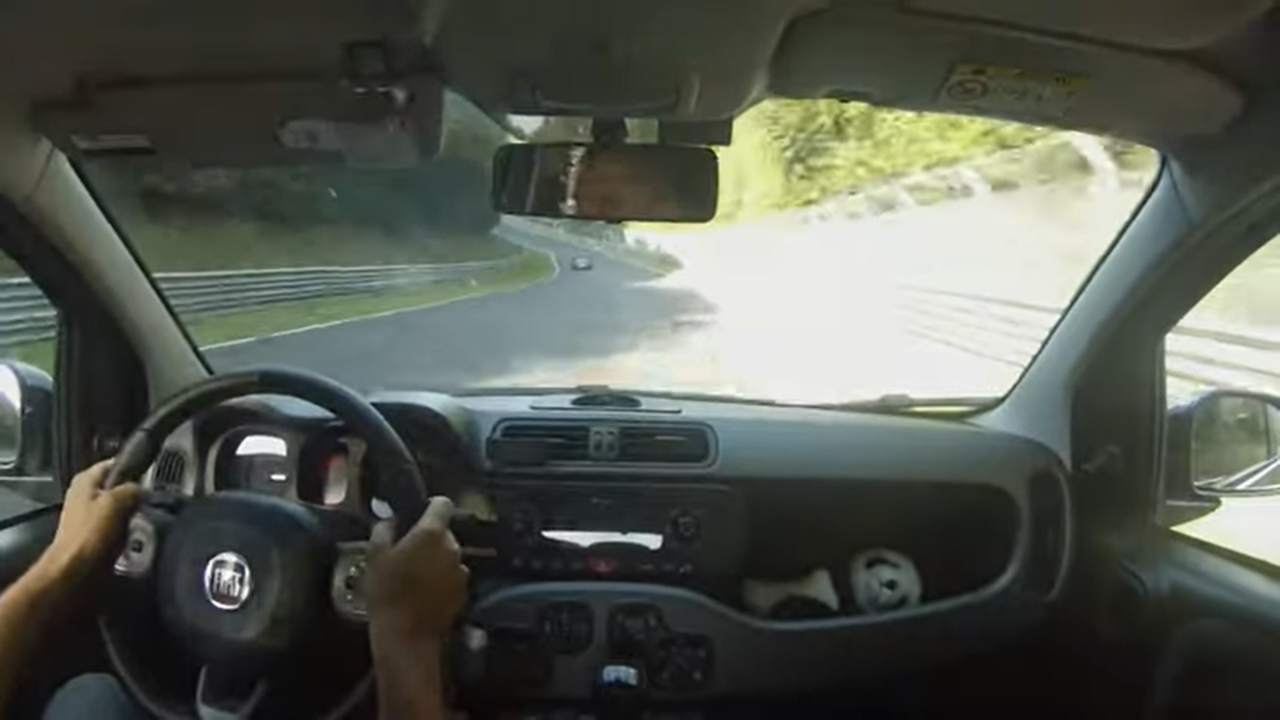 The version is the latest of the small city car most loved by Italians and sales leaders for months now, being the best-selling for the new. The camera car placed inside the car, at the height of the front passenger seat to frame the front window and therefore the whole road.
There citycar is perfect for urban use, ideal in car parks due to its small size but also in traffic due to its great maneuverability. Nonetheless, the Panda gets along very well even on longer journeys, for medium and long-distance journeys, thanks also to its interior comfort and spaces that are anything but restricted and to its performance, as demonstrated in the video.
Fiat Panda at the Nurburgring: what a show
The images start with the car entering the circuit, after naturally passing the access gates. The first few meters needed to become familiar with the circuit, and then start pushing, even stressing the small city car.
Foot on the accelerator and also quite aggressive driving, especially in curves with the attack of the curbs, for a very narrow trajectory, then exiting the rope point at high speed. A decidedly sporty driving, which also allows the driver to overtake outside the trajectory, highlighting the excellent stability of the car.
On the straights, then, acceleration in the middle of the track until you reach really fast speedswith the peak of 186 km / h reached in the maximum point, as declared by the same pilot in the notes of the video. And the enthusiasm was really engaging, especially at the end of the lap, with a very respectable time of 9'47 ", considering it is a Panda.