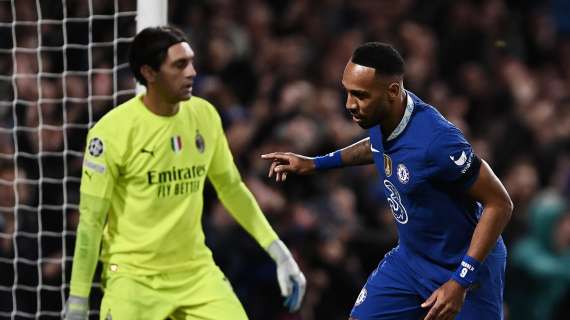 MilanNews.it
© photo by www.imagephotoagency.it
He wanted to face Milan and possibly score a goal for them. And so it was. Pierre-Emerick Aubameyang was one of the great protagonists of yesterday's Chelsea win over Milan and through the microphones of TMW the Gabonese striker wanted to tell his feelings: "It was really special against my former team, they are very happy. We needed a reaction, especially in front of our fans and we are happy with the three points ".
What did facing Milan mean for you?
"For me it was great, I've wanted to play against Milan for a long time and it finally happened yesterday. It's always nice and I'm really very happy ".
From the pitch, what impression did Rafa Leao make on you?
"He is an incredible player, truly impressive. He is very fast, powerful, he can make a difference at any moment. Nothing else to say except that he is incredible ".
And what impression did he have on Milan?
"A difficult team to face, they play football very well. To tell the truth, I didn't expect it to be so strong, but I think yesterday we had the right intensity to beat them ".
Reece James was the Man of the Match…
"For me he is the best winger in the world at the moment. He is doing a great job, he has scored a goal and an assist… ".
How do you feel at Chelsea?
"Very good, very good indeed".