Creation date:

Until recently, Billie Eilish was known to appear in casual outfits that concealed a lot, but a few months ago she changed her style and publishes more and more bold photos. She recently appeared on the cover of the American edition of "Elle", and in an interview she told how fans react to her new photos. It turns out that not everyone liked them. The singer lost a lot of followers who didn't like her transformation. Eilish commented on this ebb in a rather surprising way. "People are afraid of big breasts," she said.
The cover of the May "Vogue", in which Billie Eilish appeared in lingerie and a corset, was received with surprise. This session set a new direction for Eilish's work – the artist changed her hair color and began experimenting with new aesthetics. It is clearly visible on her second studio album "Happier Than Ever", which premiered at the end of July.
Billie Eilish lost $ 100,000 observers because she has big breasts?

Eilish dyed her hair turning into a blonde because she was tired of too much recognition. – I couldn't go anywhere because everyone knew it was me. I wanted anonymity, she told Elle. She also emphatically emphasized that she needed a change.
A nearly 20-year-old star She also referred to the comments sparking off her fashion choices. As she noted, fans and journalists often exaggeratedly find various overtones in them. Eilish also gave a few words to fans who miss "old Billie."
– People get attached to memories, but it's very dehumanizing. I lost 100,000 followers because I have breasts. People are afraid of big breasts
– said the singer.
This rather surprising explanation is in complete contradiction to the generally accepted perception of stars by fansor at least the male part of them. Either way, thanks to the new photos, it can be seen with the naked eye that Billie's generously endowed with nature probably should have nothing to complain about.
Who is Billie Eilish?

Born in 2001, the artist grew up in Highland Park in Los Angeles in a family of actors and musicians. She was home educated by her parents and therefore never went to school. However, when she was eight, she began attending the local Los Angeles Children's Chorus, which inspired her to start writing her own songs at age 11.
The first song Eilish recorded and published was "Ocean Eyes", released in October 2015. It was the beginning of her stunning career. He currently has two well-received albums, tons of concerts and an incredible amount of awards. She is the first singer in history to win five of the most important music awards in one year. Her latest success is the recording of the song "No Time To Die" for the latest part of the James Bond film series.
/ PW /
Source: k-mag.pl/dziennik.pl
Also read:
"It's not time to die." Stars at the premiere of the new James Bond. Do you see anything weird in this photo? Kate Middleton towers over Craig
Daniel Craig tearfully says goodbye to the role of James Bond. "I loved every second of working on these movies, especially on this one"
Top-earning musicians of 2020. Eighth place is a band that has been extinct for several decades
/ 6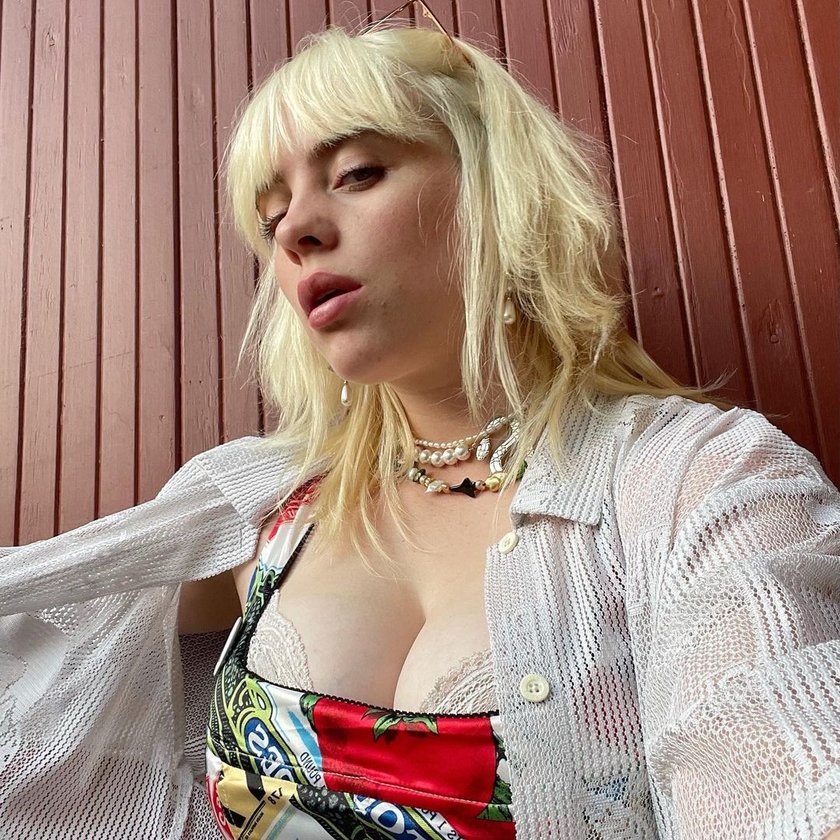 Billie Eilish lost $ 100,000 Instagram followers.
/ 6
She said it was because she had large breasts.