The 23-year-old model Juliana Nalú starred in the campaign for Skims, Kim Kardashian's underwear brand. The photos were taken recently in Los Angeles, United States.
The Brazilian was born and raised in Complexo do Chapadão, in Rio de Janeiro. Her career took off in 2016, when she won the contest held by Globo in collaboration with Central Única das Favelas, the "CUFA – Unleash Your Shine".
---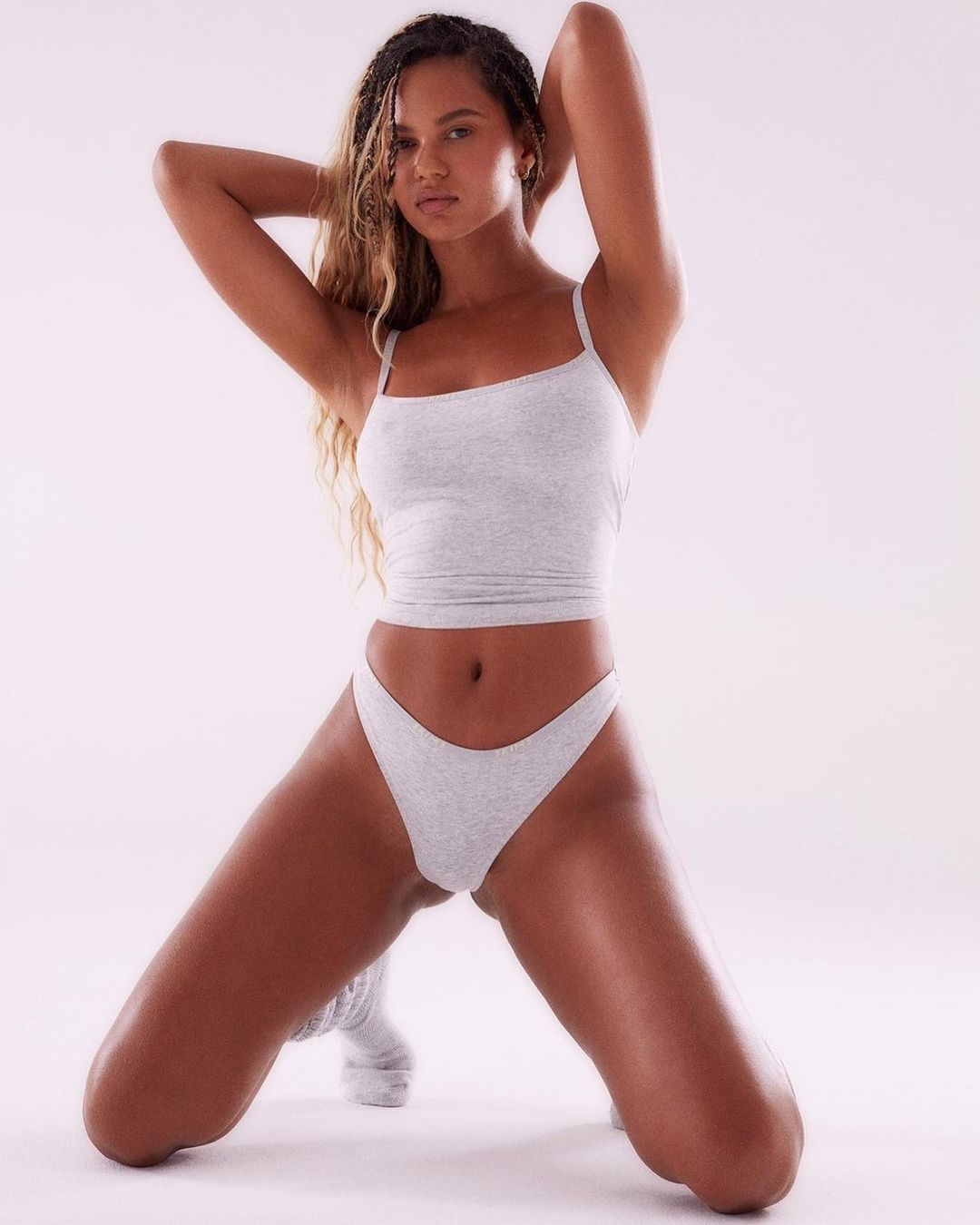 Juliana Nalú in the Skims brand campaign (Photo: Reproduction/Instagram)
---
Juliana moved to Los Angeles and has lived there for 6 years. Now the model collects several fashion and beauty campaigns, such as for L'Oréal, Urban Outfitters, American Eagle, among others. She also participated in the last episode of the telenovela Segundo Sol, in 2018, and made a romantic pair with Chay Suede.
In addition to Brazil and the United States, Juliana has worked in Greece, the United Kingdom and Spain. She says that she has a lot of gratitude for everything she has learned and that she is proud to have come from the community.
"I am very grateful for everything I've lived and learned along the way. My next step is to implement a social project to help young people in the community where I grew up"declared Nalu.
Earlier this year, the model caught Kanye West's attention because of her look. "I was at Kendall Jenner's party at Nice Guy in Los Angeles. At one point, Kanye approached me smiling and said, 'I love your look. I love it so much!' called the assistant, asking her to get my contact as he was interested in doing future work with me in fashion", said.
Brazilian models have always been in great demand for underwear brands, an example is the Victoria's Secret Angels, such as Gisele Bündchen, Alessandra Ambrósio and Adriana Lima. And now it's Juliana Nalú's turn to shine as a new Brazilian face.
Featured Photo: Juliana Nalú. Playback/Instagram.