Story
Bucaramanga bet on education: $80 billion approved for schools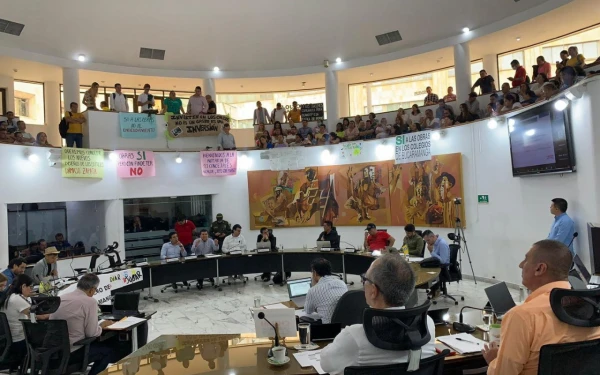 The Bucaramanga Council has approved loans of approximately $80 billion. The ambitious project will focus on improving educational infrastructure, changing the face of education in the city.
After intense debate that lasted more than six hours, the Bucaramanga council approved the loan for the mayor's office with 11 votes in favor and 7 votes against, about $80 billion. These funds will be used to improve three local educational institutions: Damaso Zapata, Inem and Santander Schools, which will benefit approximately 15,000 students.
The project was not without controversy as the municipality would acquire a large loan to finance the Acuerdo 032 project. Councilor Marina Arevalo questioned the need for the municipality to borrow, noting that there are other resources available that could be used to finance these works. However, Bucaramanga's Secretary of the Treasury, Genderson Robles, contradicted this standing statement, clarifying that the unrestricted income was reserved to finance operating expenses and municipal debts. In this context of divergence, highlighted the demand of Councilor Cristian Reyes, who, despite voting in favor of the project, stressed the need to guarantee a transparent use of resources, inviting everyone to monitor the correct contracting of the works Did.