Cardi B became the face of the Reebok "Sport the Unexpected" collection, where we watch her in very unexpected circumstances, in which it is not the artist but her famous nails that are the heroes of the video.
Cardi B in the Reebok campaign
Some time ago, Reebok surprised us with its new product – nail growth gels, which was – let's be honest – not a small surprise. However, now everything has started to fall into one whole … Everything is explained by the video from Cardi B, who is Reebok's global ambassador, while Reebok "Nailed it" gummies are the link between the rapper, her celebrity nails, and Reebok Club sneakers C.
In the video promoting the cooperation, we meet Cardi B in a beauty salon, where she is currently preparing her hairstyle. Suddenly, she notices that the laces in her Reebok classics have come loose. Unable to bend down to the shoe, the famous nails of the star move to the rescue and I tie the shoe behind her. Nailed it!
It is a creative concept referring to Cardi's life experiences, which made her challenge social demands and create her own image. Faithful to her roots, she became a cult rapper, and turned the technique of nail art into a kind of art, becoming an icon of pop culture manicure.
To promote the "Nails" clip and celebrate the rapper's captivating nail style, Reebok has created "Nailed It", a fun "vitamin" version of the product for extreme nail growth. The booster introduced earlier this week "assured" that it would transform ordinary, boring and everyday nails into phenomenal claws like Cardi's. The innovative product "specially formulated" to provide maximum length and record-breaking reinforcement showed Reebok's unconventional vision and taking a bold new path against the tide.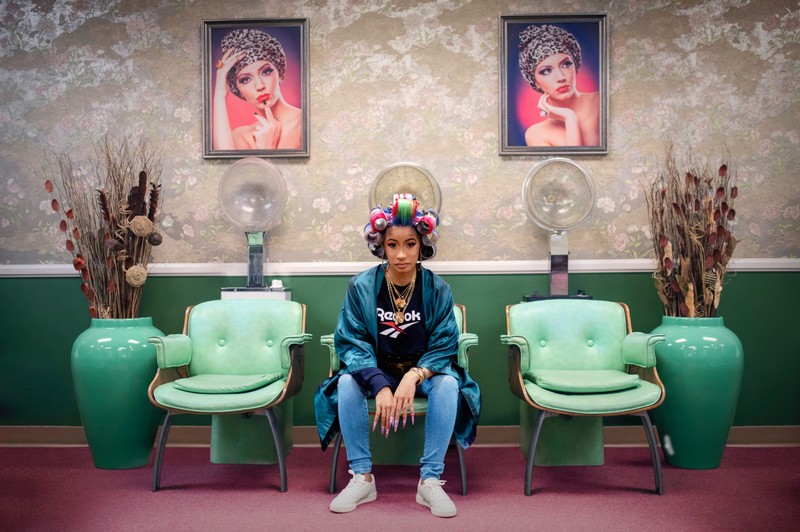 Cardi B in the newest Reebok campaign "Sport the Unexpected"

Photo: Reebok / The artist's own materials

It may seem that the artist's crazy claws are stealing the entire show, but the heart of the campaign is Cardi herself. The singer, mother and Grammy winner, goes through life proclaiming that those who reject the mainstream and lead the way are those who truly define what it means to be classic.
However, the stars of the campaign are not only nails and Cardi B – the Reebok Classic Club C Vintage is also in the foreground – a classic model of sneakers, which initially firmly set in the sports space, has come a long way until it has made its place in the alley of streetwear fame. Launched in the 1980s, the timeless design of Club C escapes categorization and changing fashion trends, going beyond the classifications, making these shoes an absolute classic of contemporary style. The democratic and universal character allowed Club C to go beyond age, gender, subcultures and social classes. That is why, in the "Nails" campaign, Reebok promotes the iconic sneakers with their modern counterpart – Cardi B, an artist who fearlessly fights against labeling and constantly stands out.
More information on "Nails," Sport the Unexpected ", Club C and Vector Crew can be found at reebok.pl/sporttheunexpected