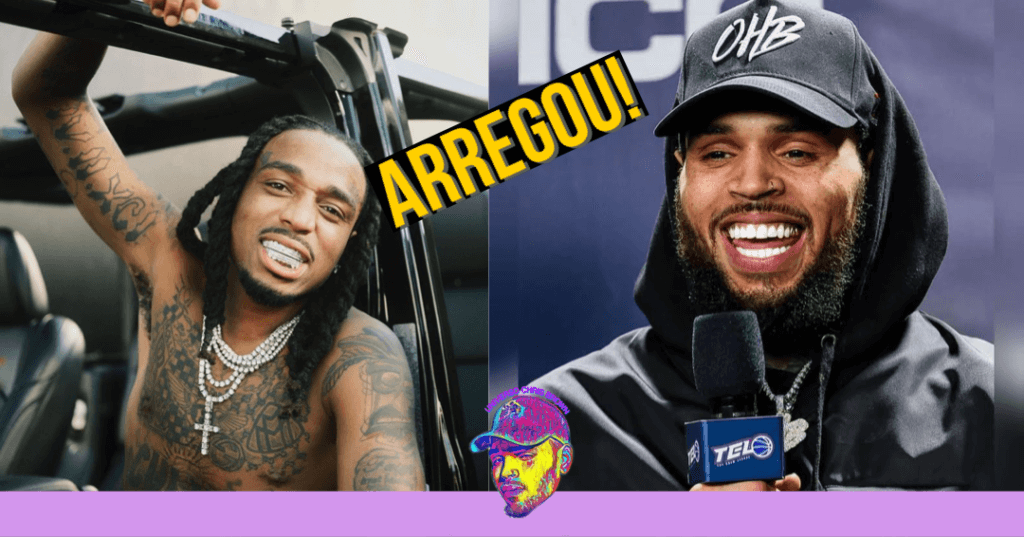 Chris Brown and Quavo's basketball 'feud' began in March 2021 (click here to view). On February 19, 2021, the basketball championship "The Crew League" premiered on the REVOLT TV channel on Youtube.
The president of the championship is the rapper and producer Puff Daddy and executive producer is Chris Brown himself, they brought Rap and Trap artists to play basketball for the prize of US$ 100,000 thousand dollars, half of the money will be donated to an institution that the winners choose.
Like street basketball, the game is over when one of the teams has 21 points. Last year, Chris Brown's OHB team took home the title from Season 2, beating Jason Derulo, Tyga and Pardison Fontaine. At the team press conference, Chris left a message for Quavo: "Hey Quavo, get your bitch ass over here". In 2022, they were champions again and Chris challenges Quavo again to a basketball game saying "He got scared… Quavo, get your ass over here. I've said it twice".
The 4th season of the championship has already started recording, but Chris Brown is on the 'One of Them Ones' tour and will not be able to participate, however, Quavo has been confirmed by The Crew League team.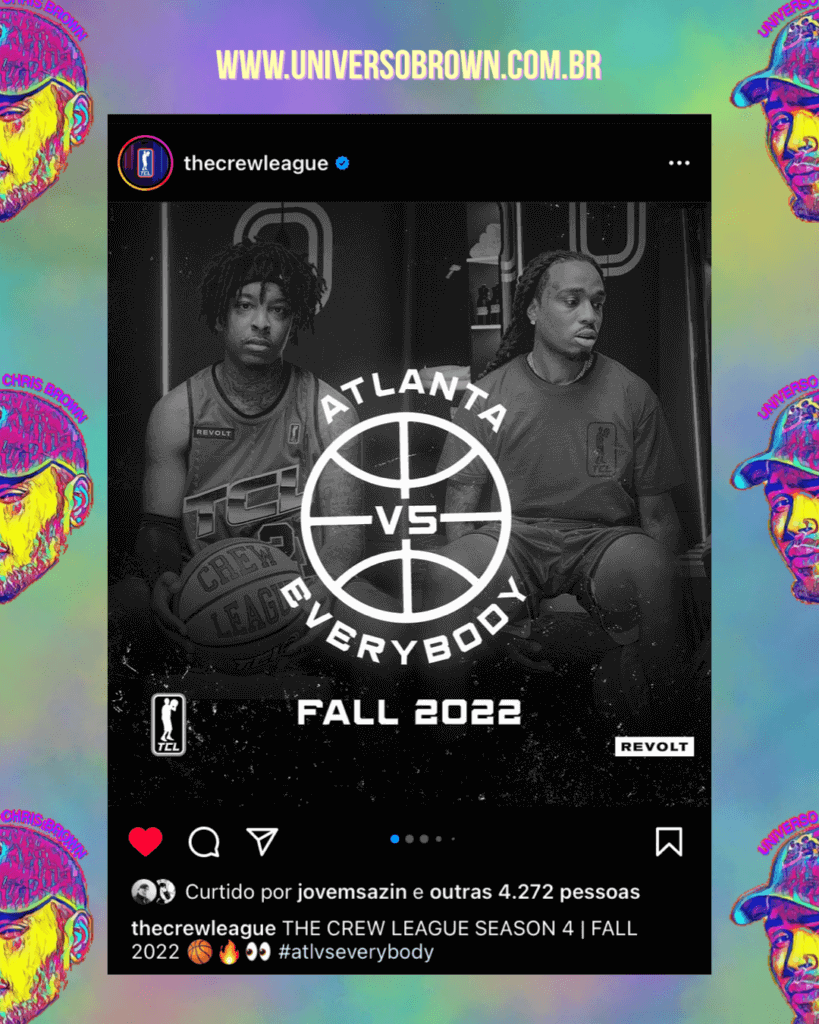 Chris Brown didn't miss the chance to joke and commented "he is fearful", "He waited to make sure I wouldn't play so he could participate. fearful boy".
Quavo hasn't answered any of the challenges and apparently we won't have that game until next season.