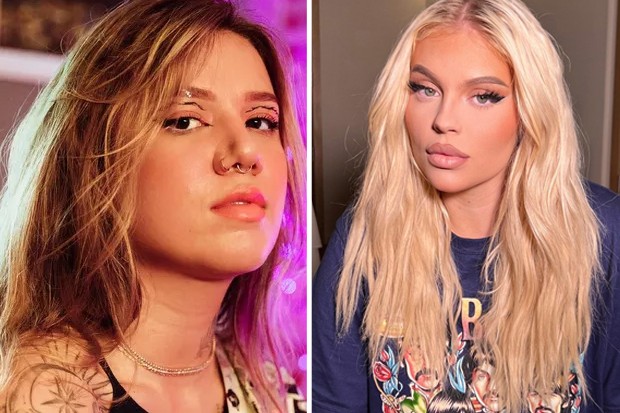 Elana Dara, one of the songwriters of puppies, Luísa Sonza's new viral hit, took to Twitter this Wednesday (3) to vent. The singer spoke about the lack of appreciation of the industry, as a whole, in relation to songwriters and stated that the single was only released because it was "partner, innocent and fearful".
"When I'm at the top, a composer will have a fucking voice, he'll be valued as he deserves! Because it's very unfair and frustrating for you not to take credit for an idea of ​​yours (credit and fairness in percentage of composition too)", began Elana, who in puppies appears credited on Spotify (see below).
"The person who really knew how to value this embryonic part of a song was Marília Mendonça. That's why the sertanejo is always on the rise, people take the hand and help each other all the time and I didn't 'help' anyone to do it, no. It's my idea and no one was giving me morals before seeing the thing ready", continued the singer.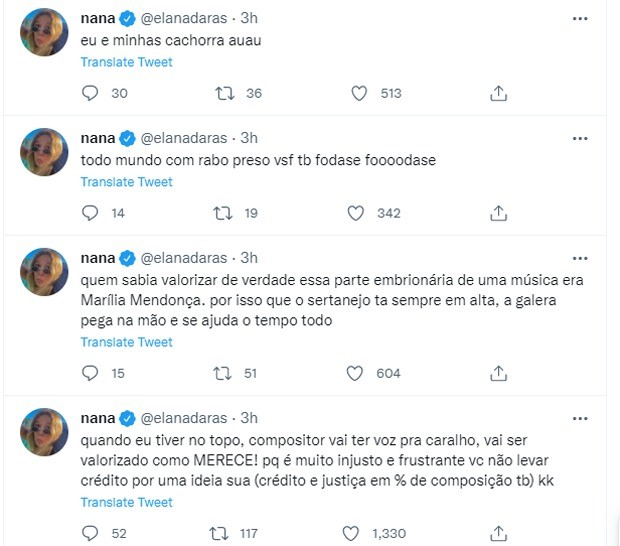 "And I just didn't stop the release of the song, because I was very friendly (innocent and fearful). I'm not trying to 'mess' with anyone. I'm just reporting a fact that happens all the time in songwriting. I was seeing Ariana Grande talking about girl who thought of 'Positions' and not to mention people trying to steal a percentage of the composer (which is already low)", he said.
"No one is made of steel. Please, if I'm coming to talk about this here, it's because it was 'paia' more than once with more than one person. But no one says anything, ever", wrote Elana, without detailing who she was talking to. talking.
"Anyone who knows me knows that I'm very calm and I want to get as far as possible with my work and my art. to just keep everything straight in the divisions, you know?", he explained.