Story
Esports championships add to the excitement of the highly anticipated European Games in Poland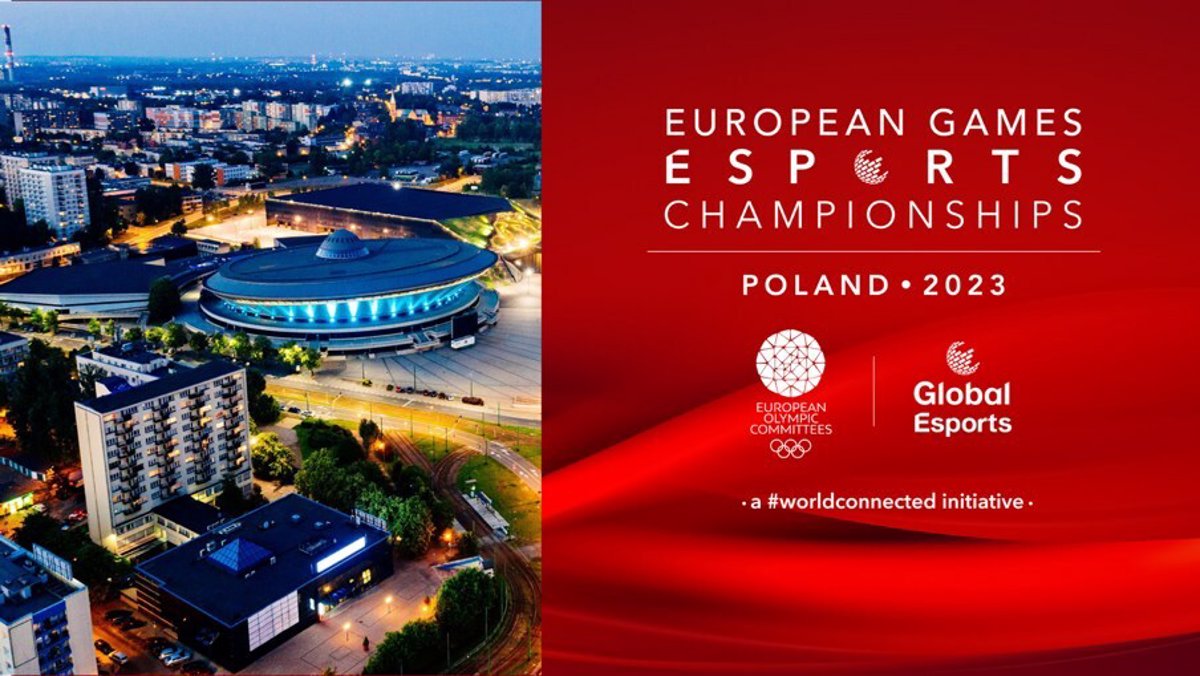 (Information sent by the signatory company)
Katowicepoland, May 19, 2023 /PRNewswire/ — The inaugural European Games Esports Championships (#EGE23) will welcome esports athletes and teams from across Europe to compete in two of the biggest esports titles this June – eFootball™ 2023 and Rocket League.
Esports athletes will compete in parallel with 7,000 athletes representing 48 countries at the third edition of the European Games in Krakow and Poland's Malopolska region.
The Global Esports Federation and the European Olympic Committee have confirmed that #EGE23 will take place from June 30th to July 2nd. The International Congress Center (MCK) in Katowice will become the center of the digital competition and a landmark event in the region's sporting calendar.
Aurelia RuetschMember of the GEF Board and Chairman of the EGE23 Coordinating Commissioncommented on the innovative nature of #EGE23: "The European Games Esports Championships represent a pioneering moment for esports in Europe. Being part of the team at the opening of the Baku 2015 European Games, I look forward to seeing firsthand with another COE is celebrating youth culture in the heart of Europe, by hosting high-level e-sports competitions alongside traditional sports."
"We are delighted to see esports at this prestigious event – the European Games. #EGE23 is an important milestone in the development of esports in Europe. It is a celebration of youth, esports and sport all together." chris chanGEF President,
spyros capralosPresident of COO, said, "The eSports Championships are an extraordinary addition to the lineup of European sports and underscore the world of sport's progressive vision of diversity and inclusion, highlighting common ground in terms of dedication, strategy and the pursuit of excellence."
"We are pleased to collaborate with the Global Esports Federation on the first of many planned initiatives."
hassan aratPresident of the CoE Coordination Commission, European Games 2023Said: "CoE is delighted to partner with the World Esports Federation to host the Esports Championships in Katowice this summer.
"Esports are hugely popular around the world, especially among younger generations, and this is an important step forward as European sports continue to find ways to innovate and appeal to younger audiences.
"The Katowice International Convention Center will be the perfect venue for the competition, and I know it will be a memorable occasion for all the esports athletes involved."
Full story: https://www.globalesports.org/post/european-games-esports-champs
contact: Abbey Sadler, [email protected]
Photo – https://mma.prnewswire.com/media/2074854/image.jpg
Logo – https://mma.prnewswire.com/media/1742967/GEF_Wordmark_FC2_Logo.jpg
View original content: https://www.prnewswire.com/news-releases/esports-championships-amplify-the-excitement-of-the-highly-anticipated-european-games-in-poland-301829999.html