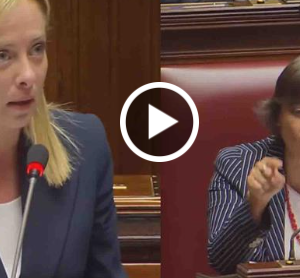 It is a question and answer in the Chamber between the Premier, Giorgia Meloni, and the Parent Pd in ​​the Chamber, Debora Serracchiani. The battleground is the role of women.
"This glass roof that has been broken is now in danger of being closed again due to a policy which, we seem to see from the very first moments of your government, wants women to step back from men and essentially devoted to family and children. Let's hope we're wrong, "says Serracchiani, replying to the Premier's speech in the House. Meloni's piqued response was not long in coming: "I heard that I would like women to step behind men, look at me Mrs Serracchiani: do you think I am one step behind men?".
The reactions
"I have never seen a sensational own goal like that of Debora Serracchiani who accuses Meloni of 'wanting women one step behind men'. If this is the opposition of the Democratic Party, the right can sleep peacefully ". So Carlo Calenda, leader of Action, on twitter.
"Dear President Meloni, what do you do with the photo of the step forward if you are alone because you have not supported the other women? You only wanted 6 from the government. It was your chance and you haven't lifted a finger for the weight women have in society to turn into power to really change things. This is all I know about emancipation and equality. Let's hope next time, "Serracchiani said.
Serracchiani unleashes the wrath of Giorgia Meloni: "This government wants women to step back" – YouTube

Print this news