Facebook of Meta is collapsing between young, although the latter can no longer do without social networks. In general, they prefer TikTok and YouTube, at least according to an in-depth study by the Pew Research Center, conducted on the US public.
Teenagers (13-17 years) who claim to use Facebook have dropped to 32%, from 71% in 2014. Be careful because we are talking about even occasional use, so users who use it continuously are even fewer.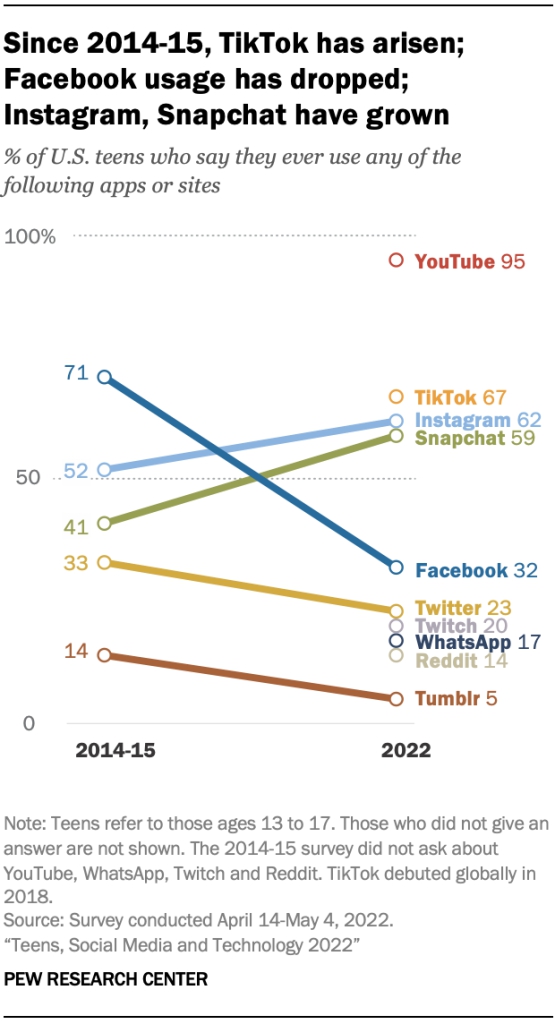 The social network with the most positive feedback is YouTubewhich gets 95% of it. TikTok it is in second position with 67%, showing a strong growth compared to the past. The Chinese social network also overtook Instagram, which stops at 62%, and Snapchat, in fourth position at 59%. In any case, both of the latter are up compared to the previous survey (in 2014 they were at 52 and 41%).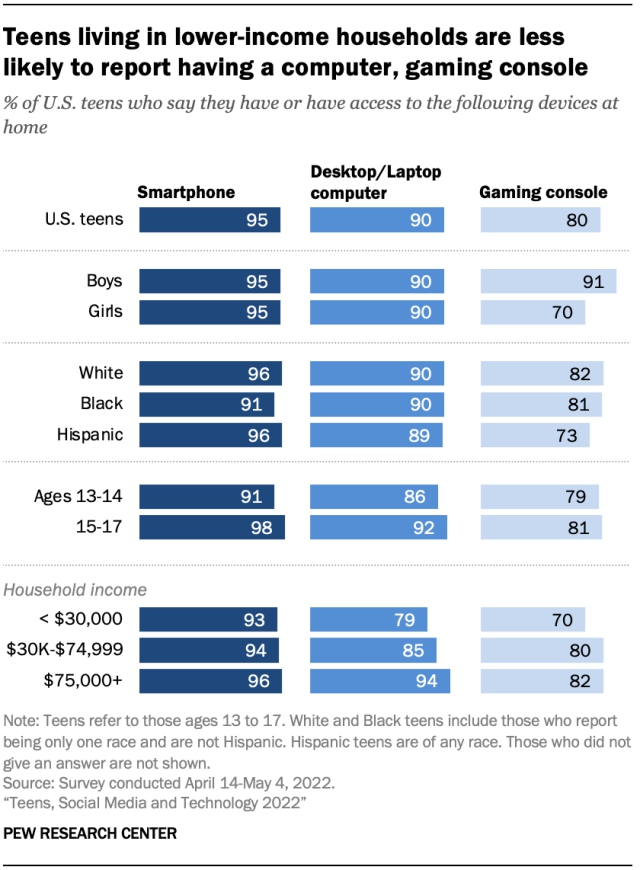 Bad Twitter and Tumblr, with the former passing from 33% to 23% and the latter from 14% to 5%. Twitch is instead at 20%, Whatsapp at 17% and Reddit at 14%. It should be noted that in the United States WhatsApp has more difficulty in penetrating than, for example, in Europe, where it is the most used messaging application.
In terms of use, boys tend to use more YouTube, Twitch, and Reddit, while girls prefer TikTok, Snapchat, and Instagram. At the ethnic level, the Hispanic and black ones use more TikTok, Instagram, Twitter and WhatsApp than the white one.
35% of the study participants said they continuously use social networks. For Facebook this figure is very low, given that we are talking about only 2%. 54% of users find it difficult to abandon them completely, while for 46% there would be no problem doing so. The most used device for accessing social media is of course the smartphone, which boasts a thunderous 95%. In particular, lower-income families, where the use of only one device is preferred, the smartphone is the main one.