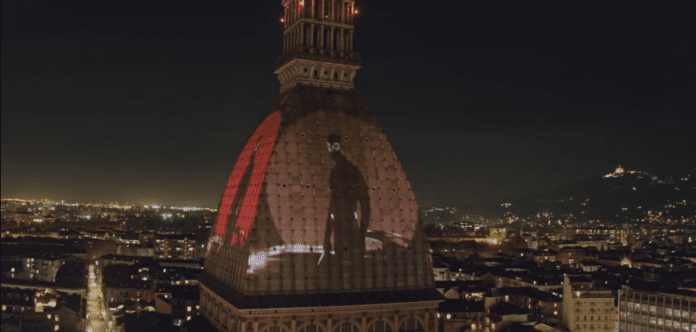 After taking advantage of those in Rome, starting from Tuesday 24 May the streets and the center of Turin will be the backdrop for the filming of Fast Xwhere the filming of the tenth chapter of the global blockbuster of the Universal Pictures Fast & Furiousa franchise which has grossed over $ 6 billion worldwide and is nearing its conclusion. Yet another confirmation of what they are more and more foreign productions who choose the Italian locations for their sets.
READ ALSO: With Fast X and Ferrari, more and more films are shot in Italy
After completing two weeks of shooting in Rome, the shooting weeks in Turin will be two, for 10 days of actual shooting –from Tuesday 24 May to Monday 6 June – which required a long and detailed preparation work, equal to approx 20 weeks. After the first inspections took place last autumn, the production has in fact been permanently established in Turin since January, with an operational base at the Turin Piedmont Film Commission headquarters.
The massive American production machine will have one troupe of 400 people approximately (a number of 5 times higher than the average), in addition to more than 100 local professionals who have been collaborating with the search for locations and the finalization of the work plan in close synergy with FCTP and the competent offices of City of Turin.
READ ALSO: Fast & Furious 10 lands in Genzano di Roma, Vin Diesel and Jason Momoa expected in the capital
Fast X will produce a very significant economic impactequal to approximately 3.8 million euros, mainly derived from costs for the rental of locations, hospitality expenses (hotels, catering for the crew, restaurants), expenses related to the technical staff and local workers employed on the set, costs related to safety and health costs, technical support for setting up the base camp (warehouses and sheds).
The scenes made in the main streets, squares and bridges in Turin (Piazza Crimea and Corso Fiume, Umberto I Bridge, Vittorio Emanuele I Bridge, Murazzi del Po, Via Roma, Largo IV March) will be of great scenic impact, high action content and will involve some of the best professional stuntmen specialized in chases, who have become a distinctive feature of every film. Fast & Furious.
READ ALSO: Diabolik, the Manettis return to the city set for the two sequels
According to the President of Film Commission Torino Piemonte Beatrice Borgia "Fast X represents a fundamental confirmation of the role that Turin and Piedmont, over the years, have carved out for themselves in the national and international audiovisual world. By being able to welcome an American production of this caliber, our territory demonstrates once again that it possesses great skills, institutions capable of providing adequate support and assistance, highly specialized professionalism and the ability to cope with complex production needs ".
Played by Vin Diesel, Michelle Rodriguez, Jordana Brewster, Tyrese Gibson, Chris "Ludacris" Bridges, Sung Kang, Nathalie Emmanuel, Charlize Theron, John Cena, Jason Momoa and Brie Larson – currently filming scheduled in London – theThe feature film is produced by Universal Pictures with the Wildside – Group company Fremantle – in charge of executive production for Italy, and is made with the support of Turin Piedmont Film Commission, City of Turin and Piedmont Region.