"Life on the Run" is the latest film directed by and starring Sean Penn. When fathers pass on freedom to their children, it is then up to their children to accept this inheritance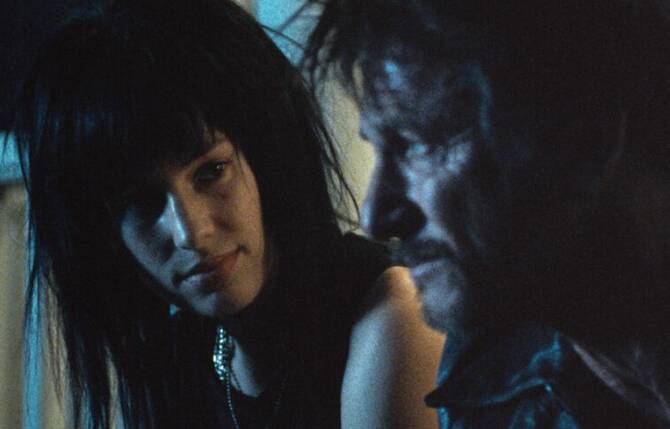 "A life on the run" is the latest film directed by and starring Sean Penn in competition at Cannes, a true story based on the memoir by Jennifer Vogel, now in Italian cinemas. John Vogel (Sean Penn) is a Peter Pan with wife Patty (Katheryn Winnick) and two children, Jennifer (Dylan Penn) and Nick (Hopper Jack Penn), real Penn children in reality. John has a mania for the Flag Festival and despite living on his wits he tries to make the moment he is with his children unforgettable: it is the mid-1970s, but the film starts from the end (1992) and then tells (from 1975 ) the story of this American family.
Dylan is the true narrator of the film, "because the images of childhood are blurred and faded" and it is the father-daughter relationship that is investigated. Dylan is a child when John rents a cottage on the lake and drinks at face value everything her father tells her. She then she is a girl in high school with increasingly dark, dark blush that sets fire to her High School as her father John burns down her sandwich shop. And so on when she, fleeing from her mother's new partner, returns to live with John, increasingly looking for her sign of her in the world "because it would be nice to leave something of oneself behind".
Dylan also tries to make his mark and manages to enroll in the journalism faculty of the University of Minnesota because journalism is about finding the truth in things and being able to become a good reporter. We leave the ending to those who want to see this film which is very American – in the sense that it tells what America is with its promises never kept – but also very European in the profound narration of the resulting contradictions.
"Life on the Run" has cinematography (Daniel Moder) and a soundtrack – with original songs by Cat Power, Glen Hansard, Eddie Vedder and his daughter, Olivia Vedder – from Oscar. But there is a moral in the film that goes beyond the codified morality: fathers serve, even the wrong ones, and when they pass on freedom to their children it is then up to the children to accept this legacy and make use of it to leave their mark on the world.