Amanda Lear releases statements about her past, his fame, gossip and history with Salvador Dali. Directly from the entertainment category of TAG24, let's find out all the curiosities.
Amanda Lear, all-round artist: a full-blown show girl. Singer, dancer, painter and presenter. She talks about herself in an interview for Corriere della Sera, addressing the topics that in the past have always put her at the center of the news and media storms between news and magazines. Sexual ambiguity? Style? Big, real, or fake flirts? Finally, the person concerned speaks.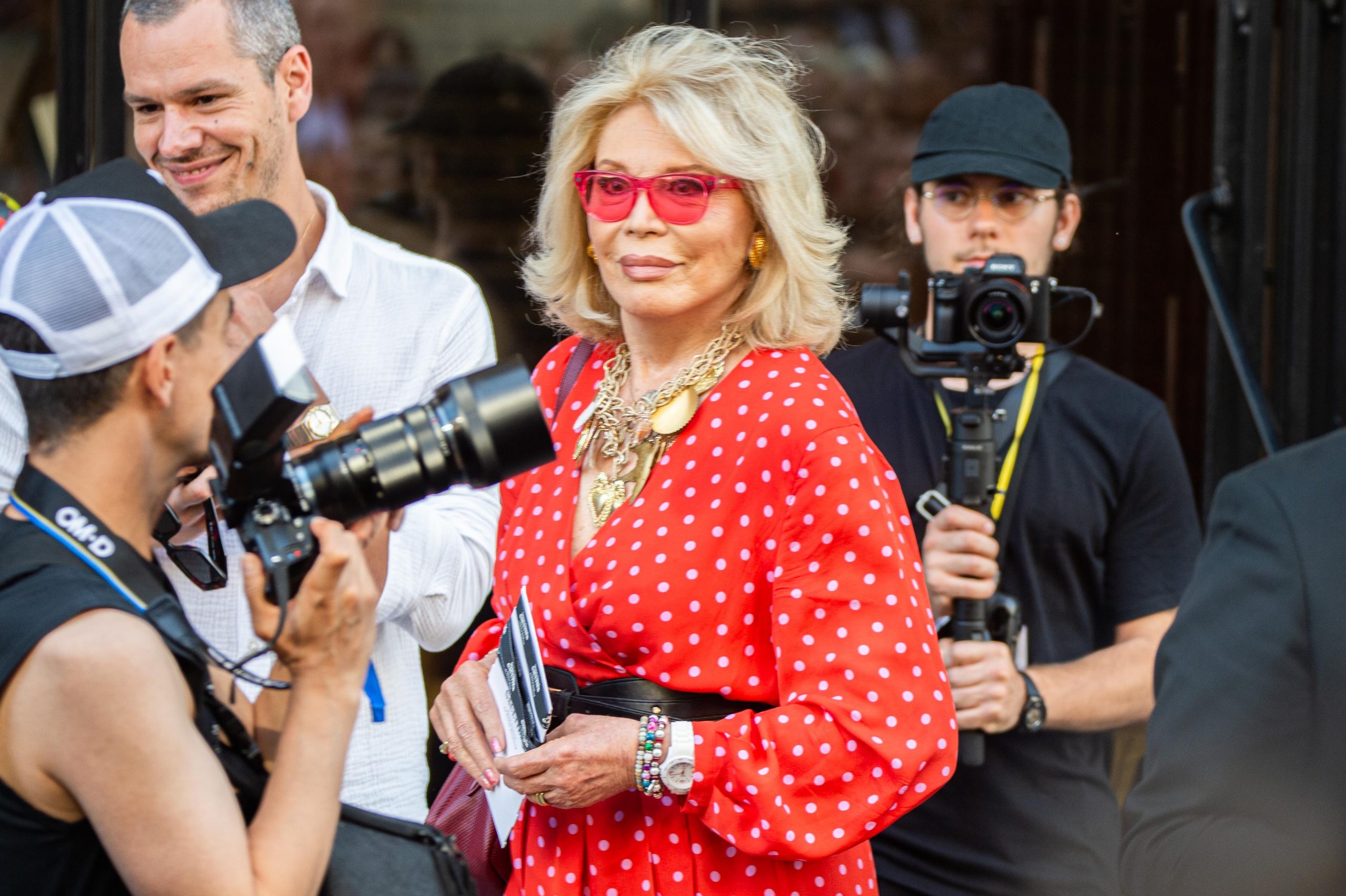 Amanda Lear and sexuality: "the soul of business is advertising"
Regarding her sexuality, Amanda Lear has always tried to maintain doubt, without denying or confirming anything. She admitted that she took advantage of and fame from certain gossip. Here are his words on the matter:
"Today we are invaded by fake news, but then there weren't many. Forty years ago, sex life, the "neither man nor woman" were very intriguing, we began to discover all this, in fact this gossip has helped me a lot. At the time all the beautiful girl models were singers, as soon as a girl was beautiful she could throw a record! So it wasn't easy to get away from it. The more Amanda Lear was talked about, the more the newspapers came up with scoops about my sexuality. I learned it from Salvador Dalí: the soul of business is advertising!"
History with David Bowie
Following one of the mottos of the great Oscar Wilde, "There is only one thing in the world worse than being talked about: not being talked about", Amanda Lear rode the wave of rumors that concerned her, continuing to take off in his brilliant career, surrounded by talents, flirts and encounters that will leave their mark on the history of music. First of all David Bowie. How did she really go? Speaking of this episode in his life, the artist often defines it as a "mistake." But at the same time, it is undeniable that he was a real springboard, an important contact for a great talent like Amanda Lear. Here's how they met and what happened:
"It was a misunderstanding. Marianne Faithfull introduced him to me in London, he had the flu. He had red hair, he was pale, his teeth weren't that great, but he was charming. He told me that he had fallen in love with me and I replied: "No, you fell in love with my photo! ". He had seen me on the Roxy Music album cover. She was the image of the domineering woman, Hitchcock's ideal, but I wasn't like that. Bowie hadn't finished school, he had no culture or education, but I spoke to him about German cinema, Fritz Lang, Metropolis, and he wanted to see everything, he bought books, we had an intellectual and sexual relationship. He was also my first contact with the world of work, because he told me: "Amanda, you have to sing!". He put me under contract, paid for singing lessons, dance lessons, the rent. I waited two years and asked his manager: "What about me?". But he always answered me: "After, after…". Then Bowie started doing drugs and I left. I owe him this first impulse of the beginning."
Amanda Lear and Salvador Dali
Who doesn't know the love story between Amanda Lear and Salvador Dali? 40 years of difference between love, inspiration and art. The two met for the first time in 1965 in Paris, in the local Le Castel. Amanda at her time was in the company of her boyfriend Tara Browne, however, with Dalì the spark immediately struck: the famous painter took her as his muse and model. A bond was soon formed between the two so strong that it was defined by Amanda herself as a "spiritual marriage". To this day, she recalls the relationship with these words:
"Physically it was a good debate. I dated young guitarists, while he was 70 and bad breath, rotten teeth, yet I had never met a man so charming. He took me to lunch at the Lasserre restaurant in Paris. Once, at the end of a meal, he recited a poem by Garcia Lorca. No one had ever done this to me before! I forgot he was old. He never told me the same story twice! He spoke to me about his time, the Surrealists, Hitchcock, Frank Sinatra. I was under his spell."
Discover here all the curiosities about the world of entertainment.