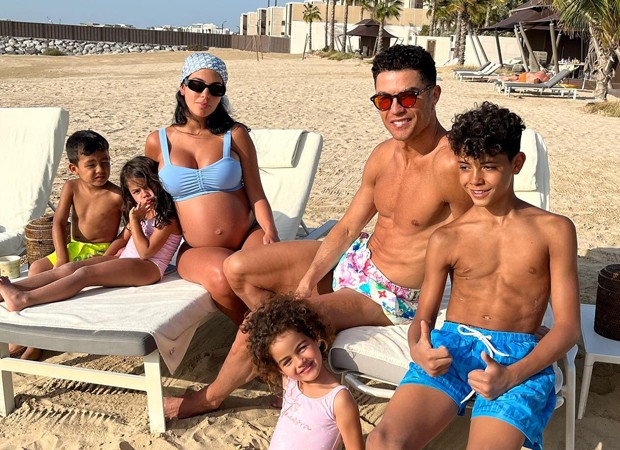 Georgina Rodriguez publicly revealed the name of her newborn daughter: Bella Emerald. The girl is the result of the relationship with Cristiano Ronaldo and was born on the 18th of April. The twin brother did not survive the birth. The couple announced the death of their son on social media, without giving many details about the circumstances of the death.
On Instagram, the mother shared photos of the baby, publishing for the first time, also, the name of the girl. "Bella Esmeralda. 180422," she wrote in the caption, referencing the heiress's birth date. In the clicks, Bella appears sleeping and, in one of the photos, giving a little smile that delighted the model's followers. "She's so beautiful. Congratulations," said one fan; "She is precious, a gift," wrote another.
The twins' pregnancy was announced in November last year. Cristina is already the father of Cristiano Ronaldo Junior12 years old – the identity of the boy's mother was never revealed, as was the mother of the twins Matteo and Evewhich he had via surrogacy in 2017. In the same year, CR7 had his first child with Georgina, Alana Martina.