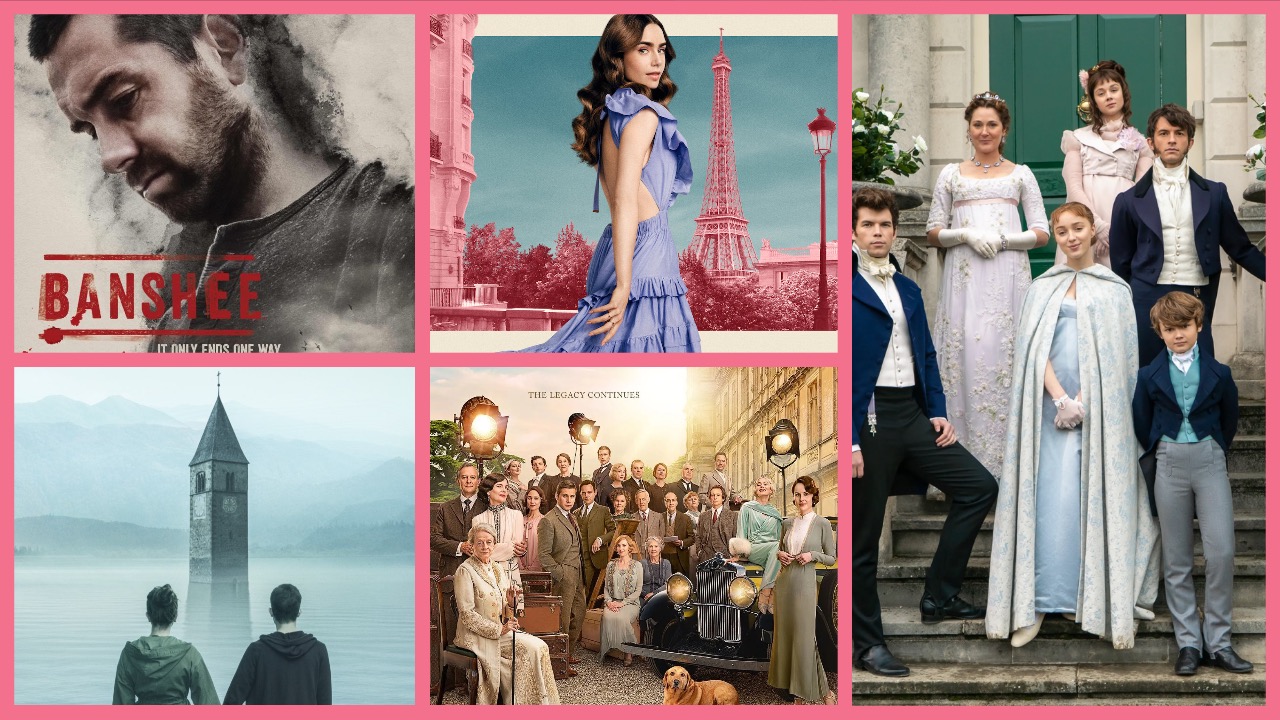 The time has come for confessions: you know, tastes are tastes and what is beautiful is not beautiful but what one likes is beautiful. We all agree, yet when it comes to TV series there are ugly and embarrassing ones. And, beyond personal tastes, we also agree on the fact that some series make everyone agree and are inexorably branded as "ugly", "with an absurd plot", "without rhyme or reason". And despite this, some of us like them.
Personally, it has happened to me on more than one occasion to consider a TV series bad, while remaining somewhat fascinated by it. I watched them all, from start to finish, without missing an episode. And ashamed of how much I liked them. Therefore, here are my 5 TV guilty pleasure: the TV series that I am ashamed to have appreciated.
Downton Abbey
Let's say right away that, in my humble opinion, with this English series that aired from 2010 to 2015 we are not purely in the field of ugliness. Created by Julian Fellowes, paints the epic of a noble family in England in the early twentieth century, between personal events and a rapidly changing world. A series with fascinating atmospheres but which did not spare some plot slips (we really want to talk about the exit of the character of Dan Stevens?). Nevertheless, I loved it and I also enjoyed watching the two films that were based on it.
Bridgerton
Another costume series with the Netflix event series. Bridgerton it started in 2020 and has depopulated, really conquering everyone. Produced by Shonda Rhimes and based on the Ukronic novel series by Julia Quinnthe series follows the love affairs of the Bridgerton family, belonging to the English nobility in the historical period of the Regency.
The series itself is well crafted if a little cloying, yet it has kept me glued to the screen and I can't wait to find out what awaits us with season 3.
Banshee – The city of evil
Aired in Italy on Sky Atlantic from 2014 to 2016, Banshee it was an unexpected discovery. I put my hands forward: the series is kitsch on a high level. Inside you'll find former thieves posing as sheriffs, hamish, Native Americans, hackers and the wildest Pennsylvania. There is a lot of violence and often even gratuitous. A perfect summer vision, without too much effort and without too many pretensions. And then it has the advantage of having introduced us to a Antony Starr monoexpression light years before the incredible test of The Boys in the role of Patriot.
Emily in Paris
With Emily in Paris I am faced with a big dilemma, still inexplicable: it is a series that irritates me deeply, as well as its protagonist. Yet I can't stop looking at it. The narcissist, frivolous and overly social Emily can't make me feel empathy, even though she loves her interpreter Lily Collins, which I find very elegant. Yet, from October 2020 to today, I still don't miss a season. If anyone has answers to my dilemma, strike a beat.
Curon
There is also space for Italy in this list with a production Netflix of our house: Curon was proposed in 2020 as the Twin Peaks of northern Italy, with a history full of mystery, intrigue, restlessness and ancient legends. On paper, the idea could work. Too bad that the realization was disastrous, with an acting bordering on embarrassing. To me, however, she is not sorry and if a second season ever really comes out, I will watch it without hesitation.
Related