Powder has always been used by women to complete make-up and make it flawless. But do you know how to choose the one that's right for you? Find out with us how to do it and the 3 rules to make the most of it.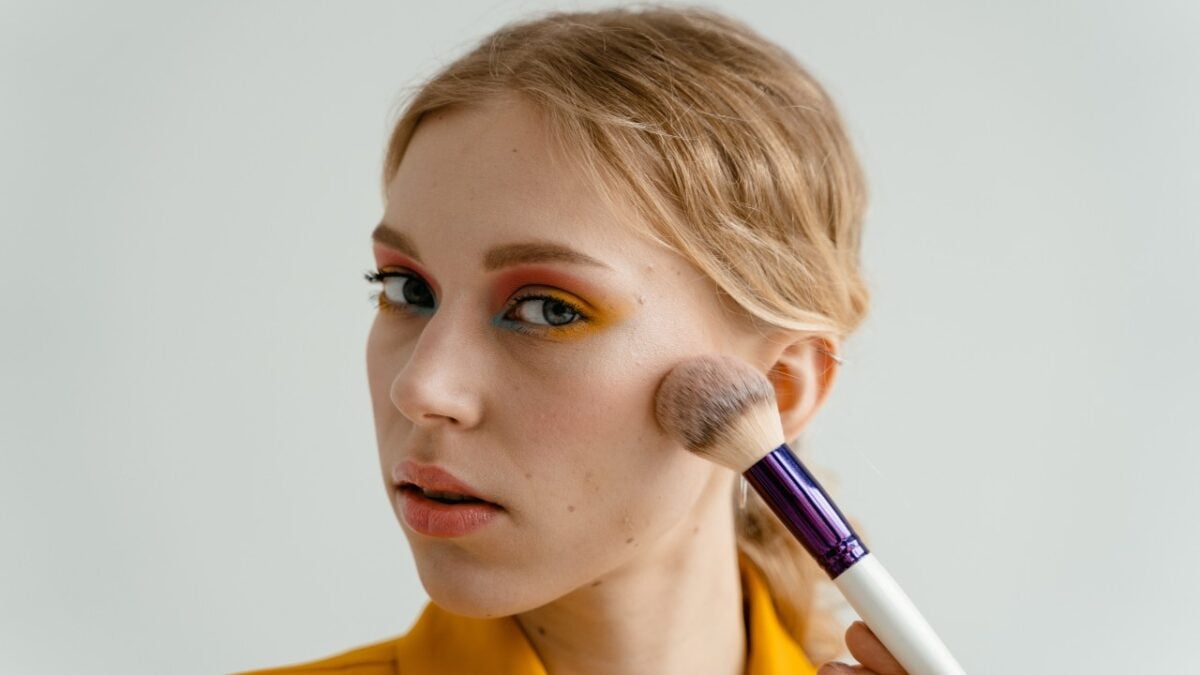 There face powder is a cosmetic product with very ancient origins: thanks to its ability to mattify the skin it has always been used by women to make their complexion flawless. Although it may seem out of date and out of fashion, this very light powder performs a function that is still difficult to replace today: to make the complexion uniform and fix the previously applied foundation and concealer. In powder, compact and in a thousand different shades, it's really difficult to choose the one that best suits our skin type. Let's see together how to choose the right powder and the 5 rules for using it to the fullest.
How to choose the right powder for your skin type?

It is good to choose the face powder based on your skin type. The face powder compact, for example, is not for everyone: it is better to avoid it in case of mature skin. In fact, the risk is to highlight, rather than camouflage, wrinkles: it is preferable to choose micronized face powders which, having a very fine grain, are much lighter. There loose powder free is, on the other hand, especially suitable for combination and oily skin as it allows you to mattify the most critical areas of the face, the important thing is to use it sparingly. Finally, for dry skin it is better to prefer products containing hyaluronic acid remembering, during drafting, not to apply the product all over the face. To obtain a very fresh and natural effect it is advisable to limit yourself to the area under the eyes – to fix the concealer – as well as the T-zone or the nose (and sides) and chin. Never forget it, even the choice of shade is important: it must match that of your complexion. But we will see this later.
Face powder: 3 rules for applying it evenly and lastingly
Regardless of the type face powder which you will choose to use, to avoid the dreaded greasepaint effect, there are golden rules for your result to be perfect. Yes, because if this magic powder is not applied in the right way, the results will be anything but natural. Do you remember Nicole Kidman and Angelina Jolie on the red carpet with white patchy make-up? It is therefore advisable to adopt small and simple measures to ensure that this does not happen. Let's find out together 3 tips on how best to apply face powder to have a compact and long-lasting make-up.
#1 Choosing the right nuance: to highlight your complexion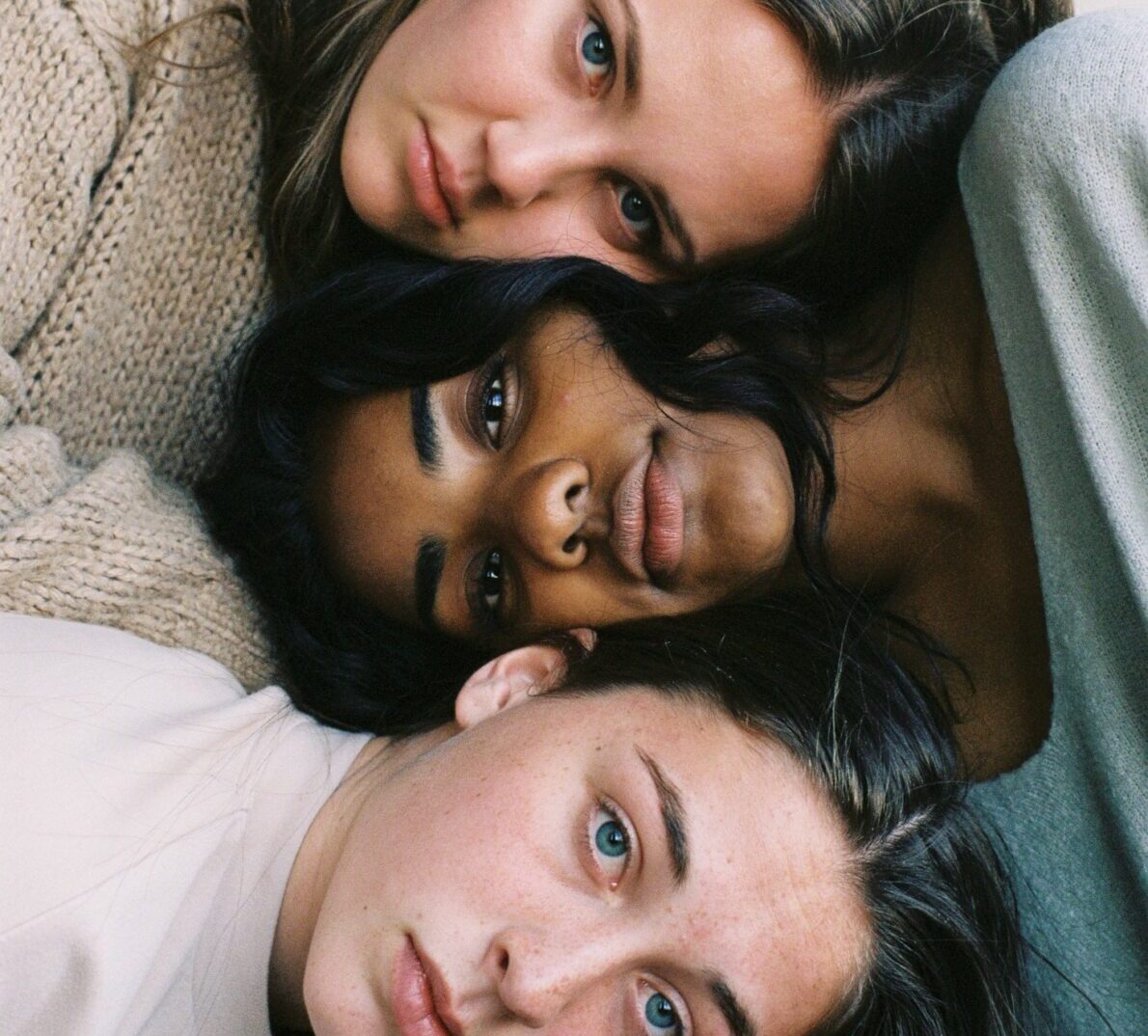 There face powder, whether it is mattifying or fixing, it must be chosen not only based on your skin type but also on the color of your complexion and the foundation you want to use. There are different shades and shades. To be able to choose the most suitable color of powder for you and thus avoid the unsightly wax effect, you will first need to identify your skin tone: if it is very light, opt for powders with delicate ivory nuances, if instead you have a from the medium shade, you could choose more rosy face powders, while, if your skin falls into the medium-dark color category, opt for beige face powders.
READ ALSO: The 5 best Hyaluronic Acid Serums to hydrate and smooth the skin of the face
#2 Choose the right tool to apply it: brush or beauty blender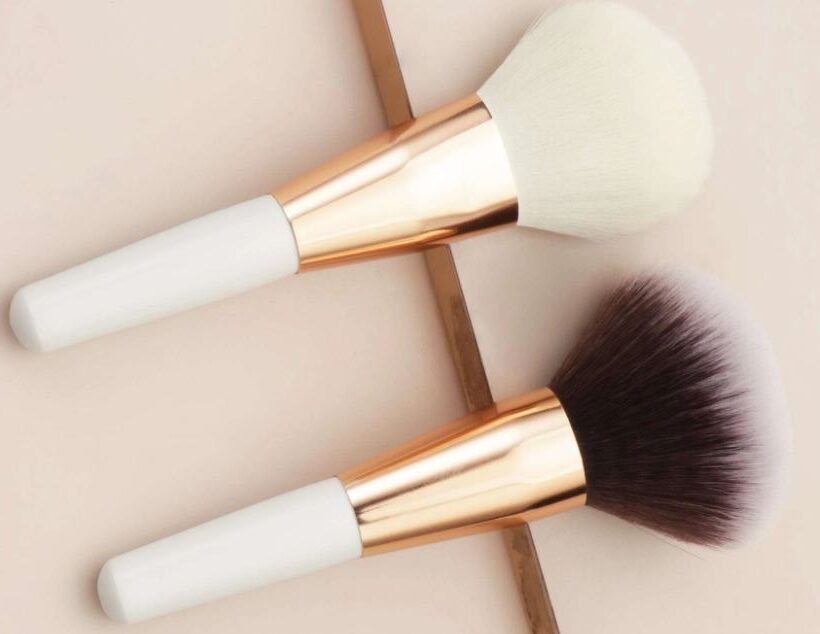 The tool that we all know to spread the powder is the classic broad brush, for a light pass of product all over the face for a delicate effect. The advantage of this applicator is that you can modulate the application and pick up a little product at a time, but be very careful when using a brush on a fresh base or liquid foundation, you could get a cakey result. If, on the other hand, you choose to mattify only certain parts of your face such as the eye contour or the T-zone, you can opt for a medium size for a super precise and targeted application. Another method that allows a specific and not total application is the sponge, dry or slightly moistened. You just have to choose the tool that best suits your needs.
#3 Apply it on clean and healthy skin: the importance of skincare routine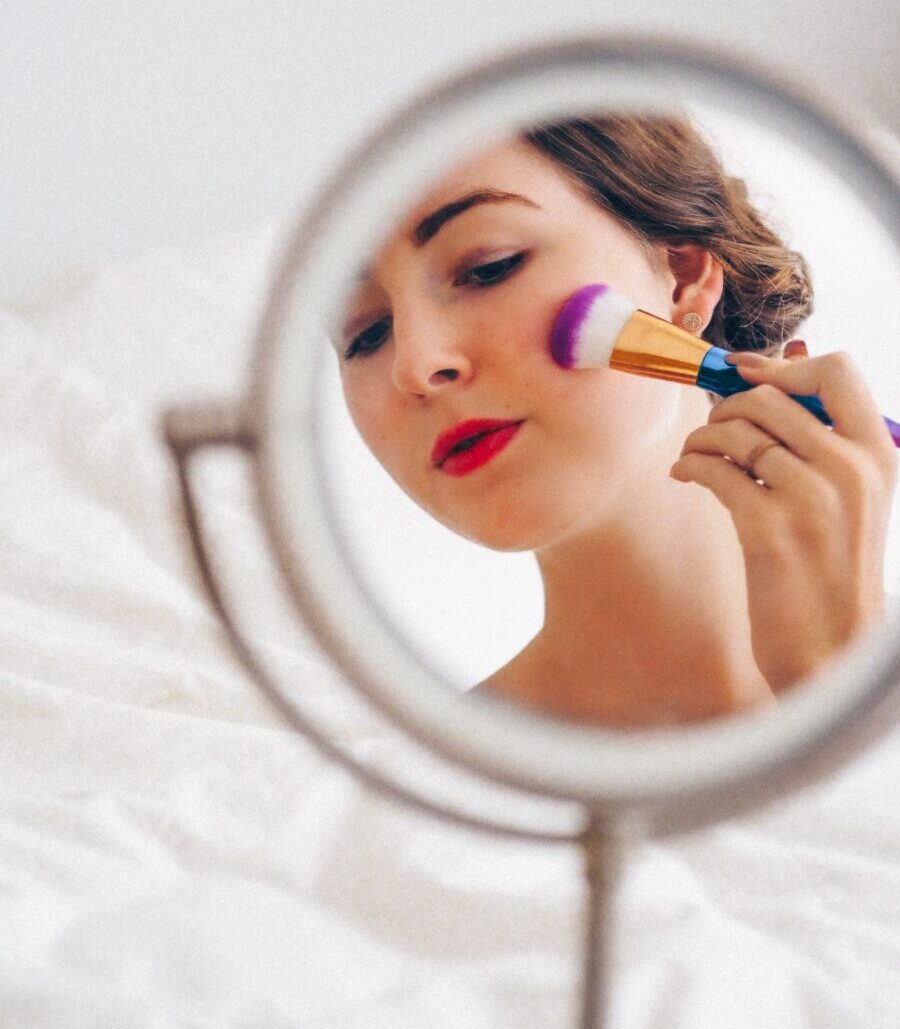 If you think that this product can hide all the impurities and imperfections of the skin, and therefore, the more you have and the more you put on, you are very wrong. Thick layers of foundation and powder are harmful to skin health because they clog pores and favor the appearance of the much-hated blackheads. To ensure that the face powder has its natural effect it is necessary to have healthy and well-groomed skin. No kidding yourself, the only way to have flawless skin is to adopt one skincare complete and methodical. There face powder, however good an ally it may be, it doesn't work miracles and it's good not to abuse it.