Jennifer Aniston, reveals how to enjoy life through some tips. Let's find out some details of the most beloved actress in the world.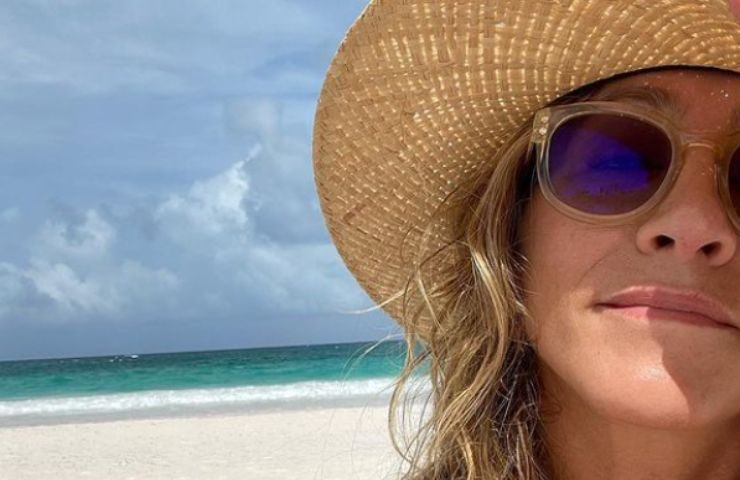 THE MOST READ ARTICLES TODAY:
Jennifer Aniston, born in 1969 in Los Angeles on 11 February, she is the most loved actress in the world. Known to everyone as Rachel in Friends, she arrives after the series to play various roles in many films such as A Week in God with Jim Carrey, and much more.
Her love life was marked for many years by the presence of Brad Pitt, and after the betrayal she remarried Justin Theroux, but even this marriage did not go through. In addition to her great talent in the field of cinema, she launched herself as an entrepreneur with a haircare line, Lolavie offering the opportunity to disseminate excellent advice on how to enjoy life and be happy.
Jennifer Aniston the new haircare line and tips to be happy
Jennifer Aniston launches her hair care line on the market, and begins that the secret to being happy is doing what makes us feel good about ourselves. On the occasion of the release of the new shampoo and conditioner, she was able to express her thoughts on him about aging and the secret to being happy.
According to the beautiful actress, the trick is not to give a damn about both the criticism of others and the passing of time. Often many women don't feel confident about being natural, and so tweaking can be a shot at self-esteem. The secret it is accepting that aging is inevitable, but we must embrace it in the best way by trying to love ourselves for who we are.
To escape the wickedness that people give us for free, it is essential not to care what others think, being that, today, everything is projected on aesthetics, forgetting the most important thing: the essence of the soul of people. So you need to worry about yourself and not get high to influence in a negative way from the passing of time but face it with serenity and awareness. A cultural background and experience that can only make us wiser.