posted on 5/31/2022 1:42 PM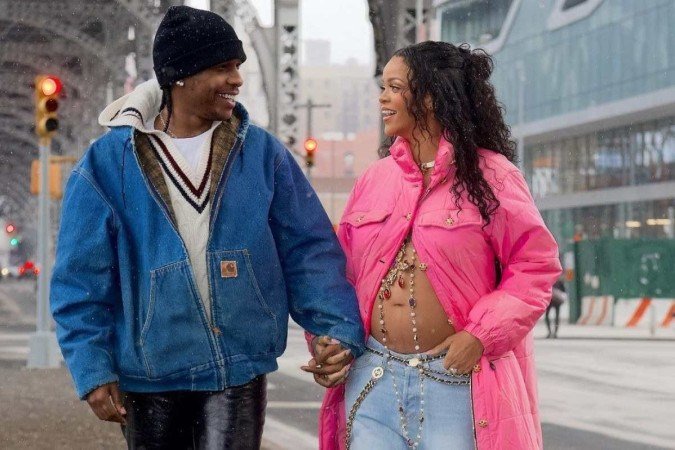 (credit: reproduction)
A$AP Rocky, father of singer Rihanna's first child, said in an interview with electronic magazine dazedwho wants to raise children with an open mind and away from discrimination.
"I will always remind my children to never lose their imagination, even as adults, no matter what. […] I hope to raise children with an open mind. Not people who discriminate. And I'm not trying to describe a saint, but realistically, I just want a nice kid with nice parents."
He further spoke about the fact that he and Rihanna are seen as inspirations for many young people. "It's beautiful that we can even do that. Things like diversity and versatility are important," he said.
The rapper also commented on the relationship with the singer and stated that the fact that they almost always appear "matching clothes" is something natural.
"I think it's natural. We just happen to be together naturally. You know, it would be a lot of work for us to match before we leave the house. Sometimes we match something or just wear the same clothes. If I buy a shirt she likes, I hope she she steals…but then I have to steal her back," joked A$AP.
Rocky also highlighted what it's been like spending time with Rihanna in Barbados.
"Honestly, it was so unbelievable. I had family there that only came (to New York) once every five years, family I only talked to on the phone, my whole life. […] I was raised to know about my heritage, but I was missing the real experience. I didn't have the experience until I was already an adult," he said.