Story
"I still have to recover my strength"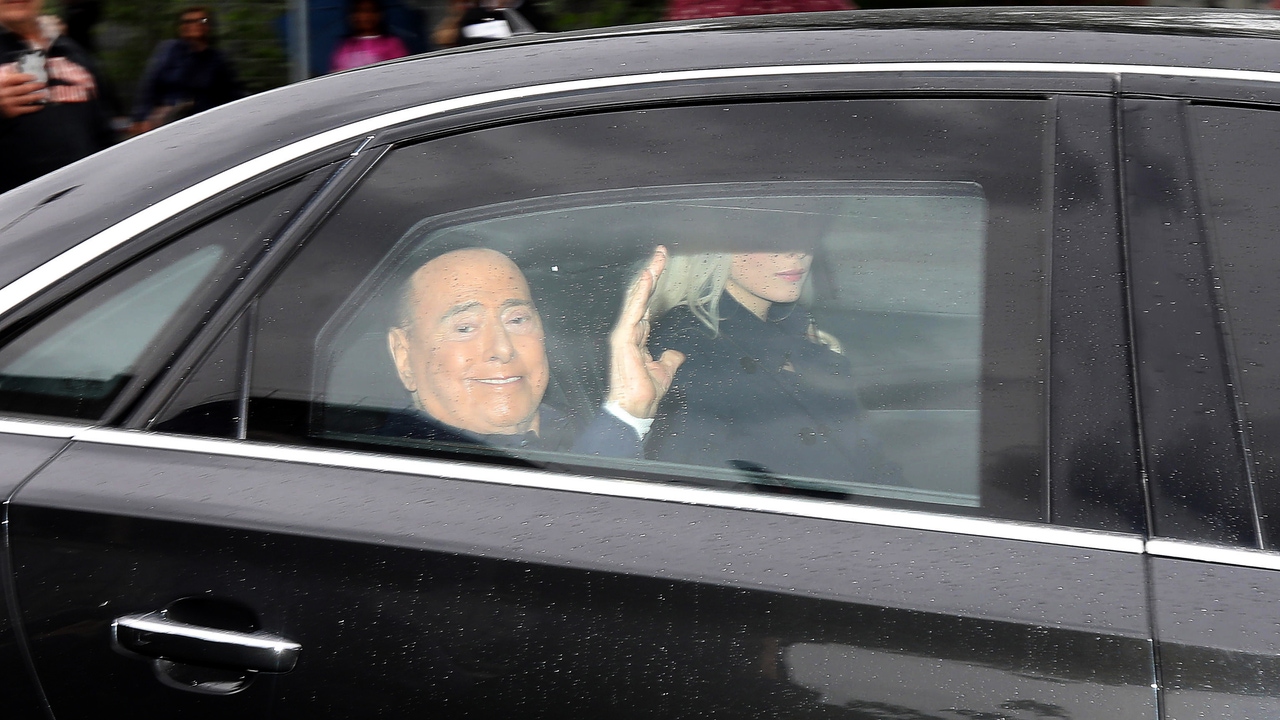 Former Prime Minister of Italy, Silvio BerlusconiThis is the first time he has been told this Monday, 45 days after he was urgently admitted to the San Raffaele hospital in Milan, where he was diagnosed with leukemia. Magnate and leader of Forza Italia, one of the three right-wing formations that presides over the coalition government Georgia MeloniClaims to be in a better state of health after being medically discharged last Friday.
"I still have to get my strength back, but it is a matter of time," he admitted. il cavaliere In an interview in Corriere della Sera. "It was difficult, but I always had confidence. I trusted, as in other difficult moments, in the help of heaven and in the professionalism of the doctors and health workers of San Raffaele, whom I will never stop thanking".
Berlusconi, 86, was hospitalized in April with heart and respiratory problems. ANSA news agency then reported that the founder of Mediaset a chronic myelomonocytic leukemiaa type of cancer that originates in certain blood-forming cells in the bone marrow chemotherapy, He remained in intensive care for more than a week. After a month and a half, he is already at home.
"This time I have once again felt the friendship and genuine affection of many people, even strangers," Berlusconi told a Milanese newspaper. "All political leaders, both from the majority and from the opposition, addressed me with good wishes and words of encouragement, for which I am deeply grateful."
The leader of Forza Italia had words of praise for his coalition partners Matteo Salvini and Giorgia Meloni: "They have been close to me in recent weeks as true friends, which shows that the relationship between us is not only political, but it is also to be a deep personal bond", But he specifically mentioned the prime minister, who visited him in hospital on Sunday and encouraged him to "fight many more battles together".
tycoon, yes, wanted mark the distances With their respective formations and defended the "distinctive role" of Forza Italia: "The Democratic Party is moving more and more to the left and the decline of the so-called third pole, which died before it was born, widens the space in the center. And Forza Italy presides over it coherently, because we are the only truly liberal, Christian, European and Atlanticist. We are the only Italian expression of the Popular Party, the great center of European politics.
strategy of il cavaliere goes through center capture Board's ,[El también ex primer ministro Matteo] Renzi often says the right things, but as long as he does not draw political consequences by choosing the middle path between us, it will not be possible to go beyond convergence sometimes in Parliament", underlined Berlusconi, who sought to send a message of strength and Took the opportunity to praise him.Formation before the second round of municipal elections
"Actually, I never stopped working, even with intensive care I have maintained contact with the leaders of Forza Italia, giving hints and suggestions on the electoral campaign for the municipal elections", assured Berlusconi. "In this sense, I want to appeal to the citizens of the municipalities where the next On Sunday and Monday there will be a second round: vote, because without voting democracy dies and the future of Italy dies, of your cities and of your children. ,
How does the former president, who was recently criticized for his displays of affection for Russian President Vladimir Putin and his justification for the invasion of Ukraine, go through? serious health problems, In January, he was admitted to the same hospital in Milan due to a urine infection, and a few months earlier, in September 2020, due to "consequences" of Covid.