The rugs are an essential piece of furniture to give verve to the rooms. Doormats and floors are also of paramount importance. Let's see the new IKEA proposals in this regard and dedicated to all the rooms of our home.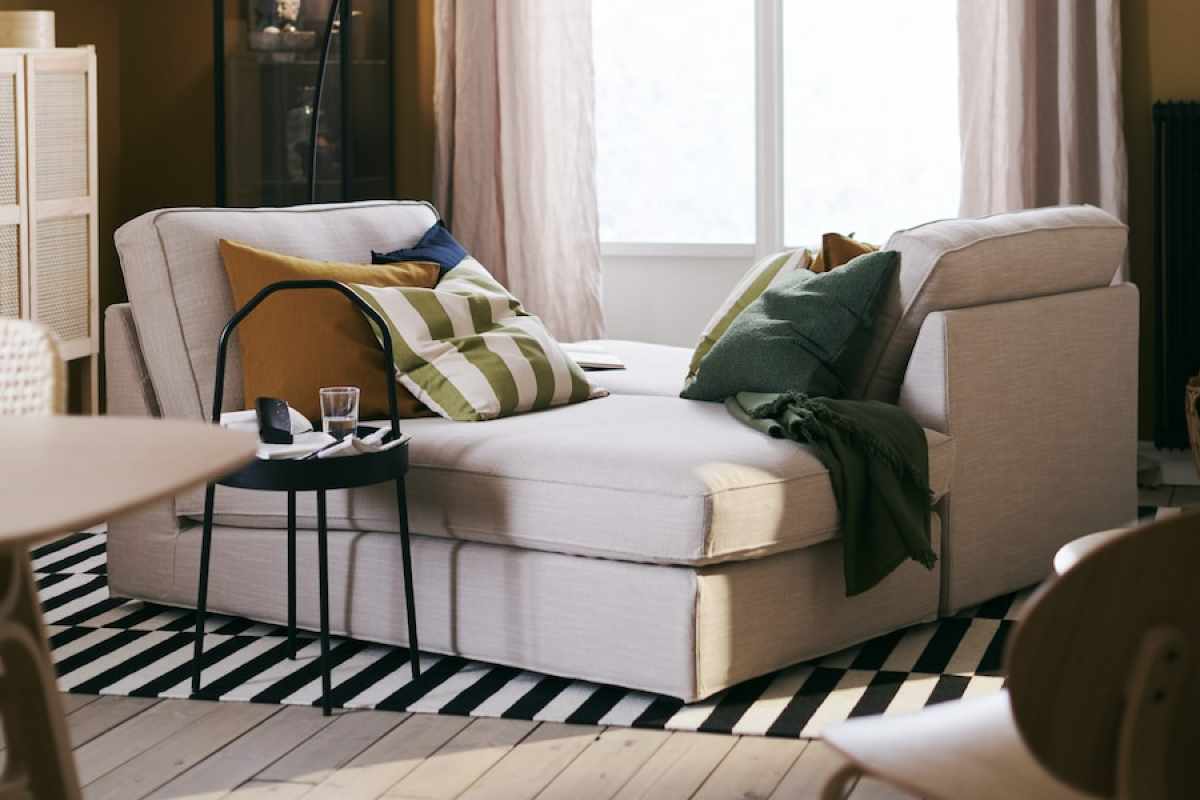 Photo and image gallery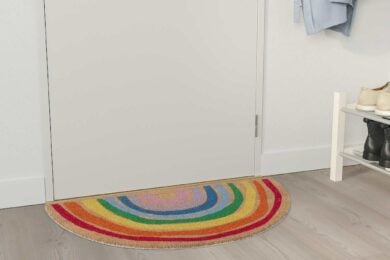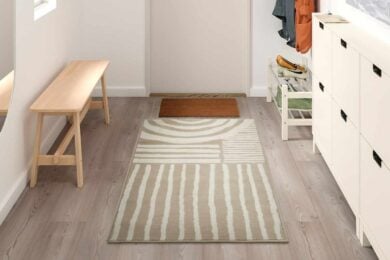 IKEA is the chain of furniture stores present all over the world. The Swedish giant deals not only with furniture but also with everything related to our homes, almost at 360 degrees. Very famous and loved by collectors, it turns out to be its catalog which, however, in recent years, it no longer comes out in print but only digitally. A choice, that of the chain, useful for limiting the impact on the environment. Many new features stand out from the catalog proposed by the company for 2022.
Not just beds, wardrobes, kitchens, IKEA also takes care of textiles to furnish the rooms and make them as comfortable as possible. Among the textiles capable of furnishing effectively most of all, the carpets stand out. A solution to make your floors welcomingi, to be able to rest your feet on comfortable and soft areas. The pile of the rugs allows to absorb sounds and to give warmth. A surface that lends itself not only to being walked on but also lived in. Just think of children's bedrooms where rugs are essential to create play areas. These are safe surfaces on which to lie down to explore the world.
They are perfect for adding a more elegant or lively touch to your interior. Moreover, for models, colors and sizes, IKEA rugs can fit anything you want. Whether they are floral, simple or more modern, you will be spoiled for choice. Every year, the collection proposed by the Swedish giant for carpets and floors is enriched with new and unique pieces, all characterized by easy maintenance. So let's go into 6 unique proposals.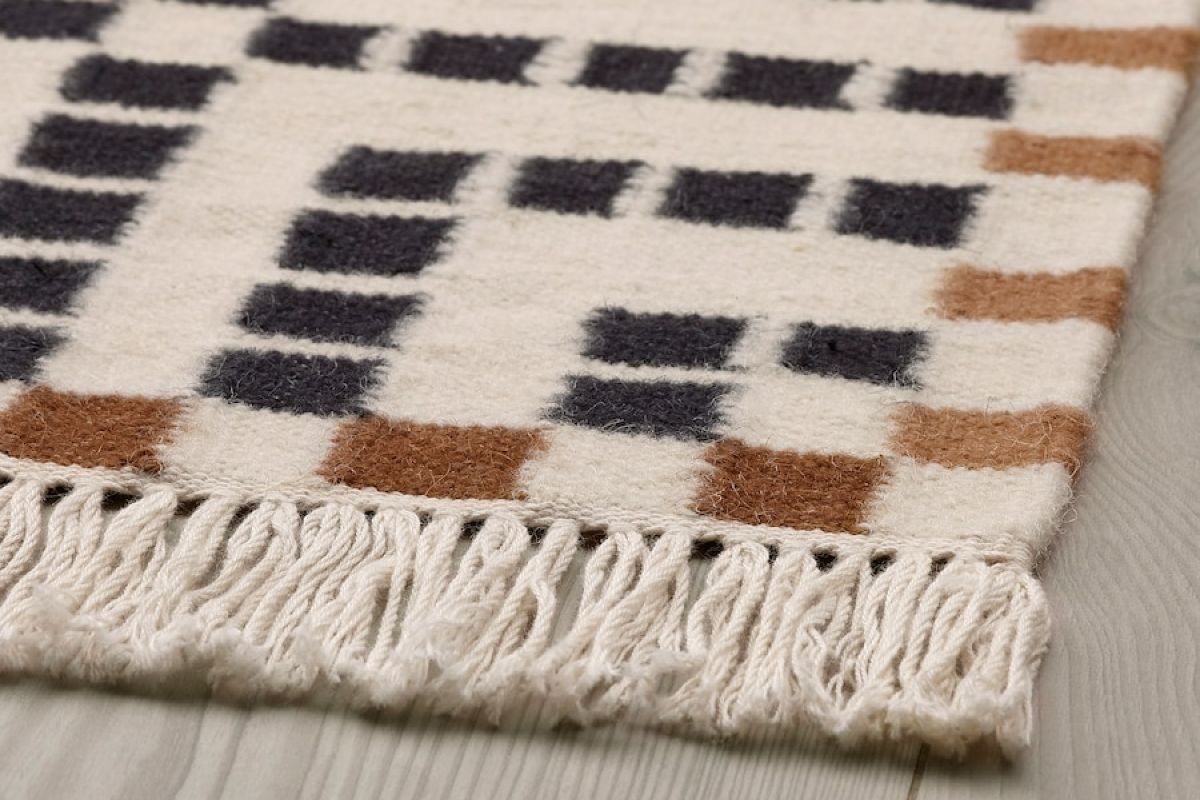 1. VEJSTRUP short pile rug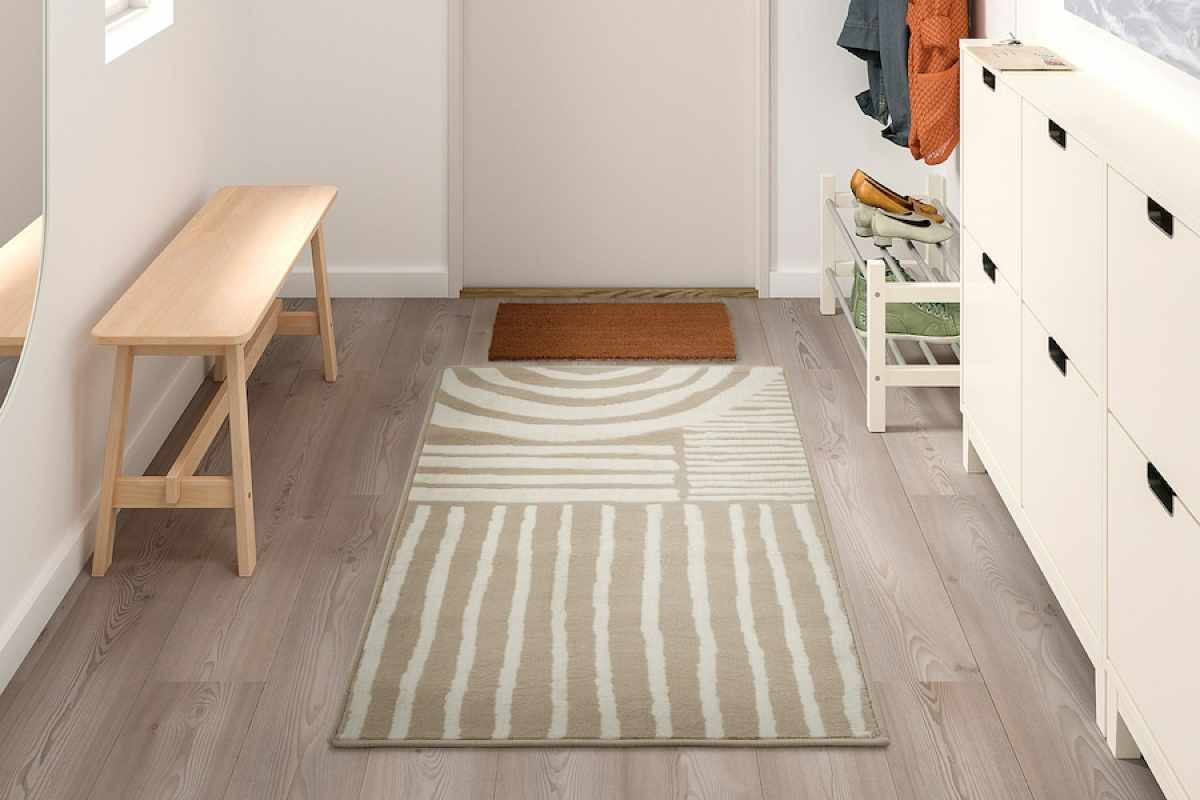 The VEJSTRUP short-pile rug was created by the English fabric designer Hannah Wilcox. His colors are neutral and are meant to relax the eye of the beholder. This also happens thanks to its abstract geometric pattern. The dimensions are 80 x 150 cm and the cost is just under 20 euros.
The rug is made of synthetic fibers very easy to clean and long lasting, perfect for this neutral and relaxing colored rug, with a fun abstract motif that attracts attention. One of its most interesting features lies in its strong resistance to stains. The latter can be removed very quickly and easily with a damp cloth.
2. Pillemark doormat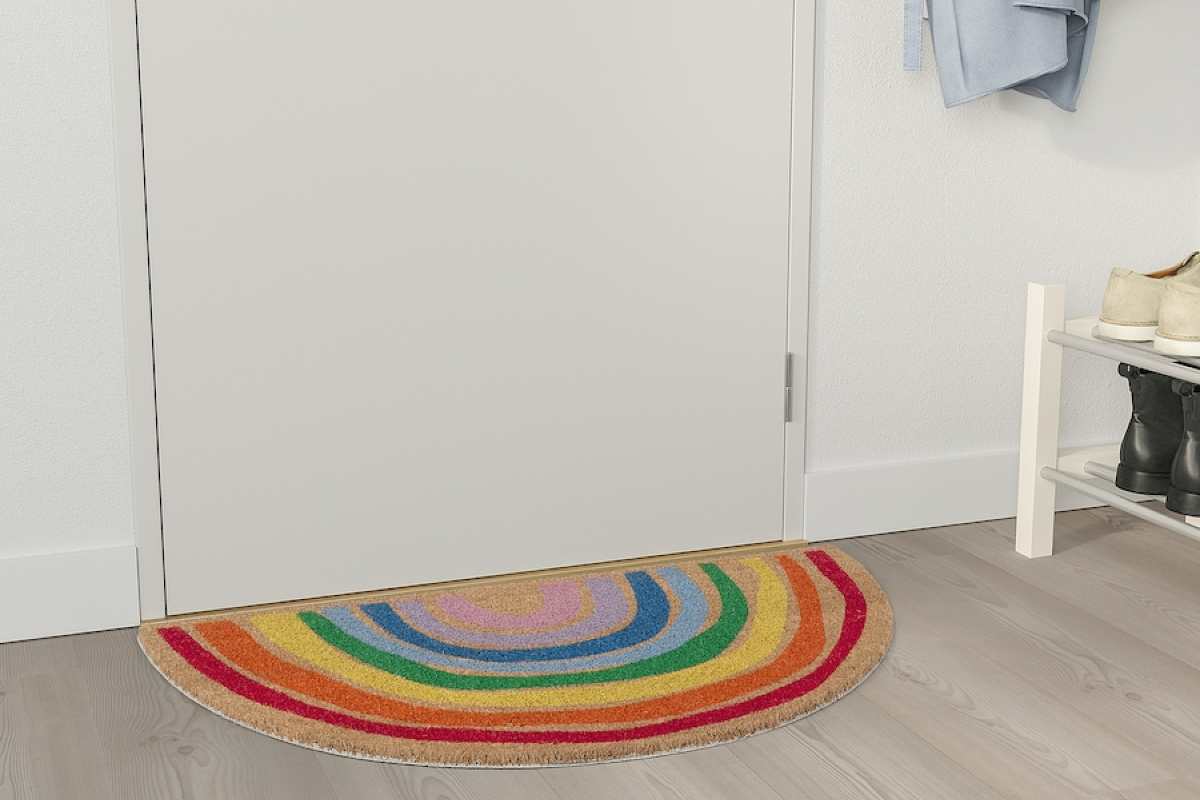 Never as in this period, the rainbow is a symbol we need. With the spread of the Covid-19 pandemic, the rainbow has begun to become the symbol of rebirth and escape from the lockdown tunnels. For this, IKEA has the rainbow-shaped doormat in its catalog. A real symbol of hope for a better tomorrow!
One way to give a touch of color to your home, even on gray rainy days. The doormat is made of coconut fiber and is therefore resistant and non-slip. Jóna Berglind Stefánsdóttir designed it. The price is just under 10 euros.
3. Carpet for the Hemmahos bedroom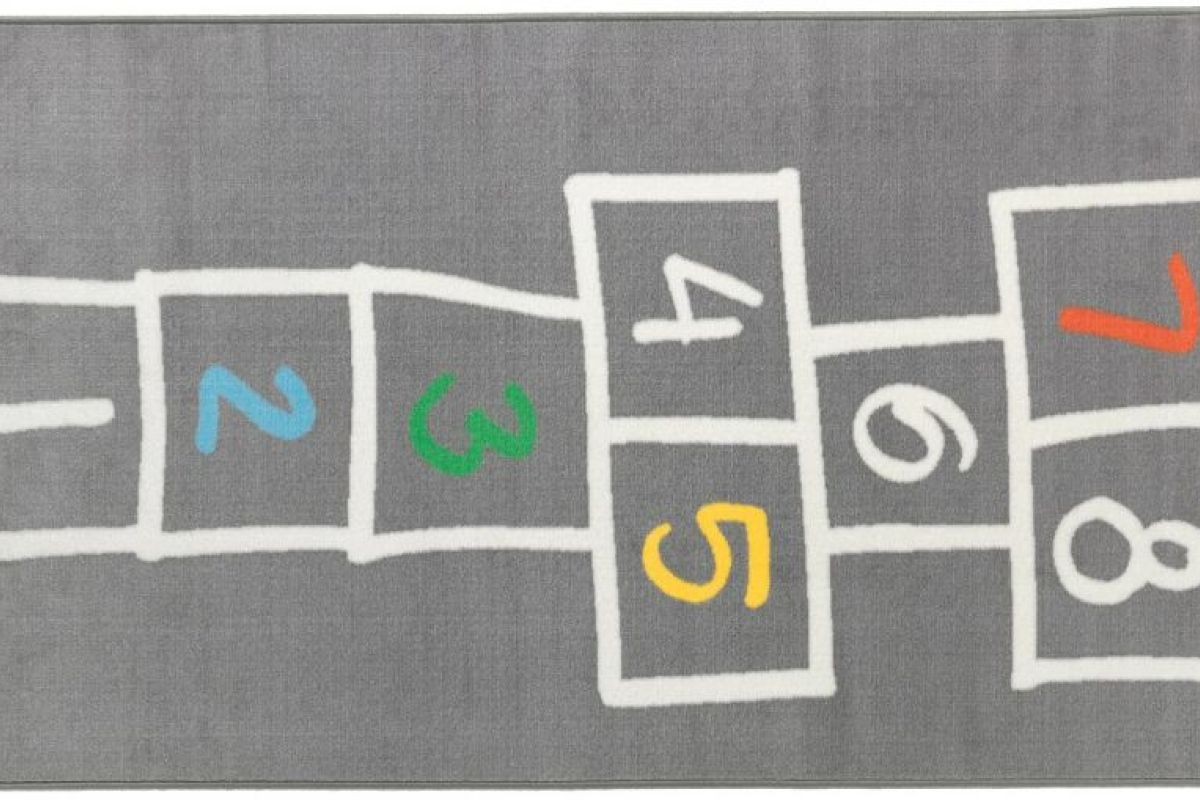 Do you remember the game of the Bell? With this rug your children can play it safely by jumping on it. Hemmahos, in fact, is the perfect short-pile rug for the bedroom. It has a gray background and the game of the bell is drawn on it.
A game suitable for young and old who is able to develop coordination. The dimensions are 100 x 160 cm while the price is 25 euros. The designer is Malin Unnborn. Like all IKEA rugs, Hemmahos is also easy to maintain and tested to be used safely by the little ones.
4. Indo Agra Floral living room carpet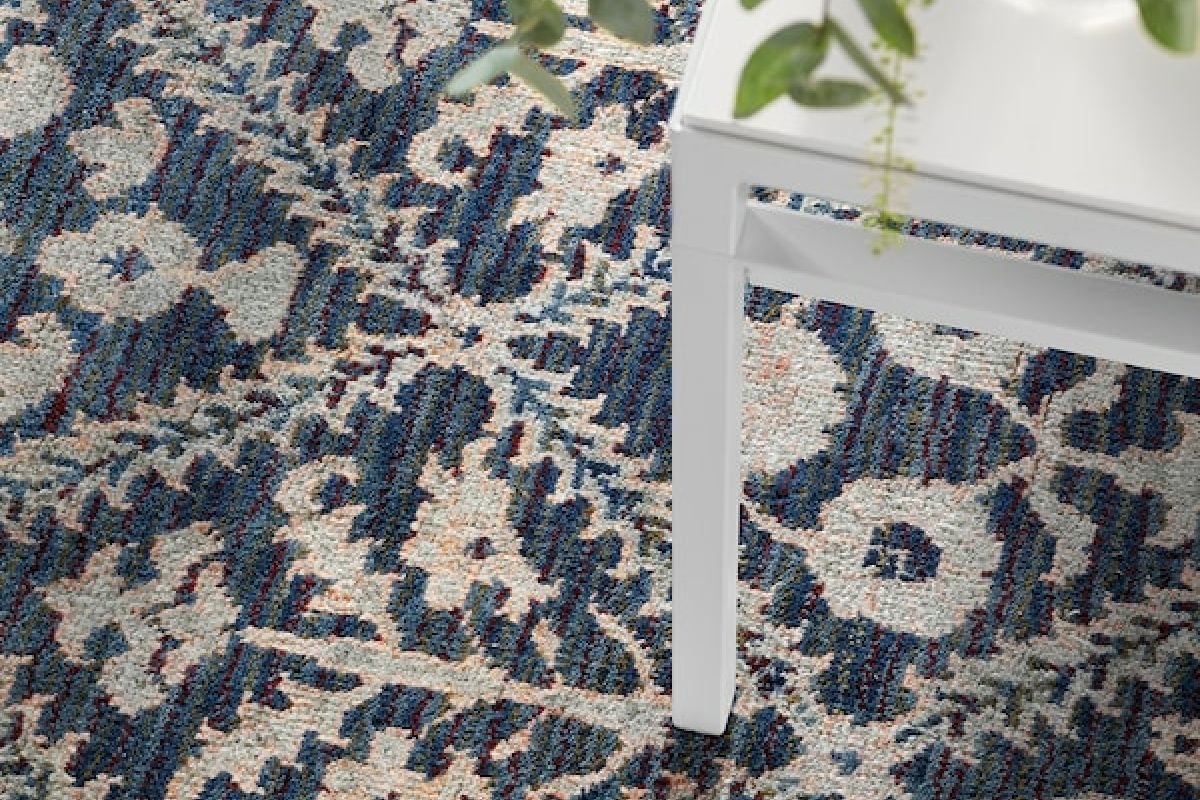 Not only synthetic rugs, at IKEA you can also find unique rugs, like works of art. It is the case of Indo Agra Floral, a hand-knotted wool rug with a floral pattern. Its dimensions are 170 x 240 cm and, given its uniqueness, the price is higher or equal to just under 800 euros. Maintenance also changes, as it is a carpet that cannot be washed with water.
5. Gracios colored carpet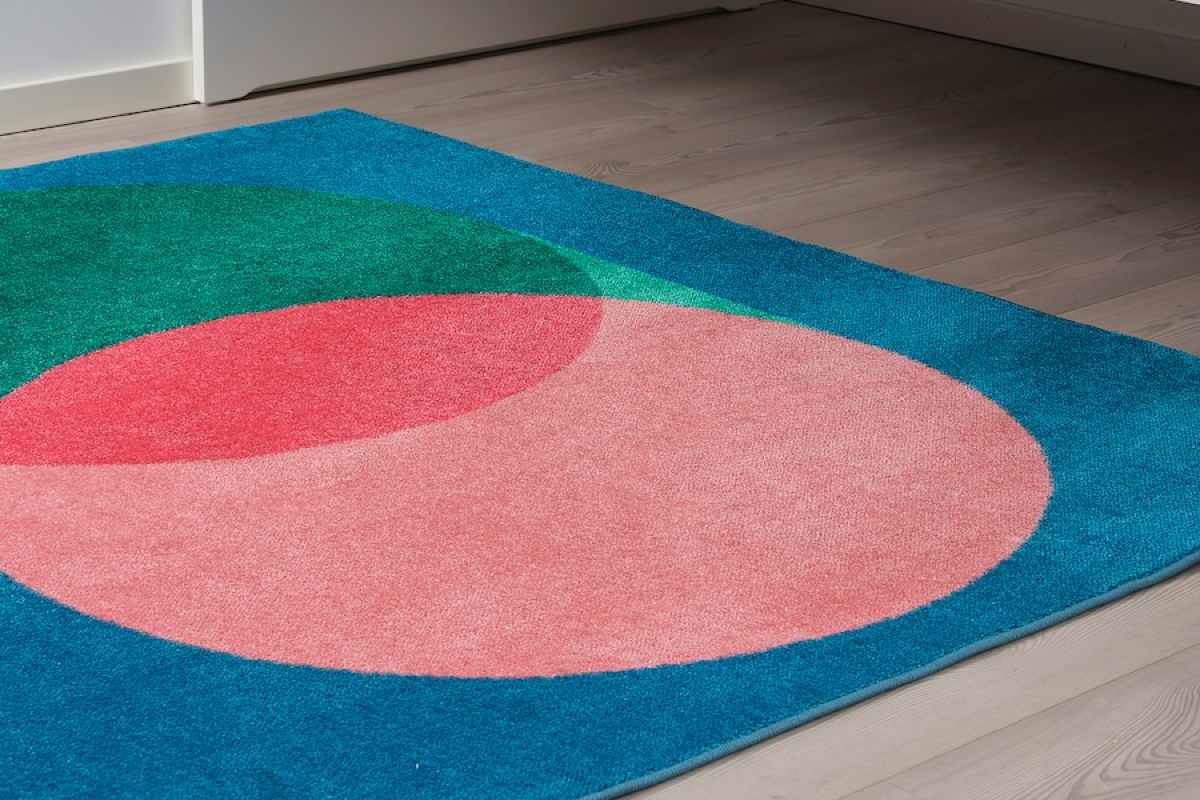 Among the novelties of the 2022 catalog stands out the Gracios carpet characterized by pastel colors and rounded graphics. The dimensions are 133 x 160 cm and, for a few days, it is subject to a promotional discount: instead of 40 euros it can be purchased at 27% less or 30 euros.
The peculiarity is that it can also be combined with coordinated textiles. Also in this case, it is a short-pile carpet, easy to clean even with a simple stroke of the vacuum cleaner. The designer who made it is called Jennifer Idrizi.
6. IKEA MALLSTEN flooring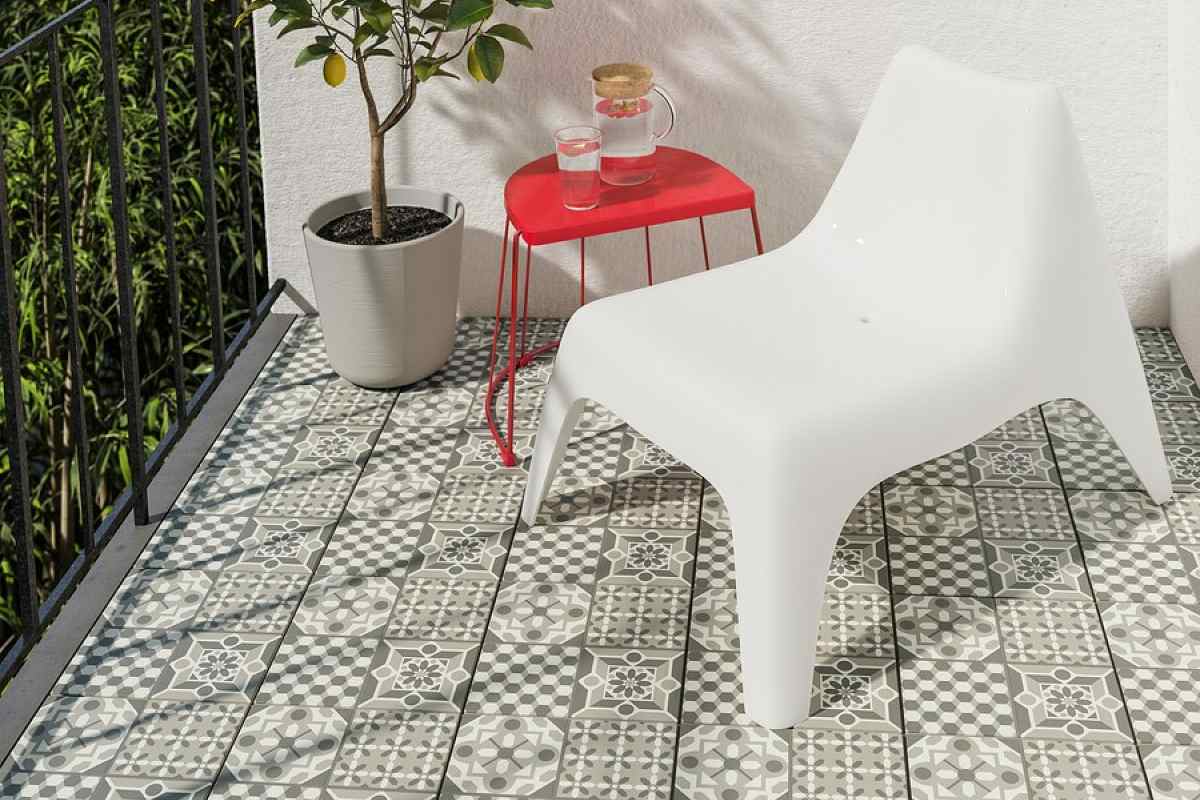 Ideal for covering terraces, Mallsten is a modular tile floor which, for reasons and colors, will catapult you into Mediterranean towns washed by the sea. Each tile is 0.81 square meters large. In a pack there are 9. Each is priced at less than 25 euros. The right opportunity to redo the look of your environment !!
Gallery ideas and photos of IKEA carpets, doormats and floors 2022
Which of these IKEA novelties did you like the most? We are sure you will find the perfect one for you. If you found this article useful, before you go shopping, recommend it to a friend.