What are the best IKEA entrance bench solutions? What ideas can we adapt to this room of the house to make it even more comfortable and functional? Let's find out some useful tips together.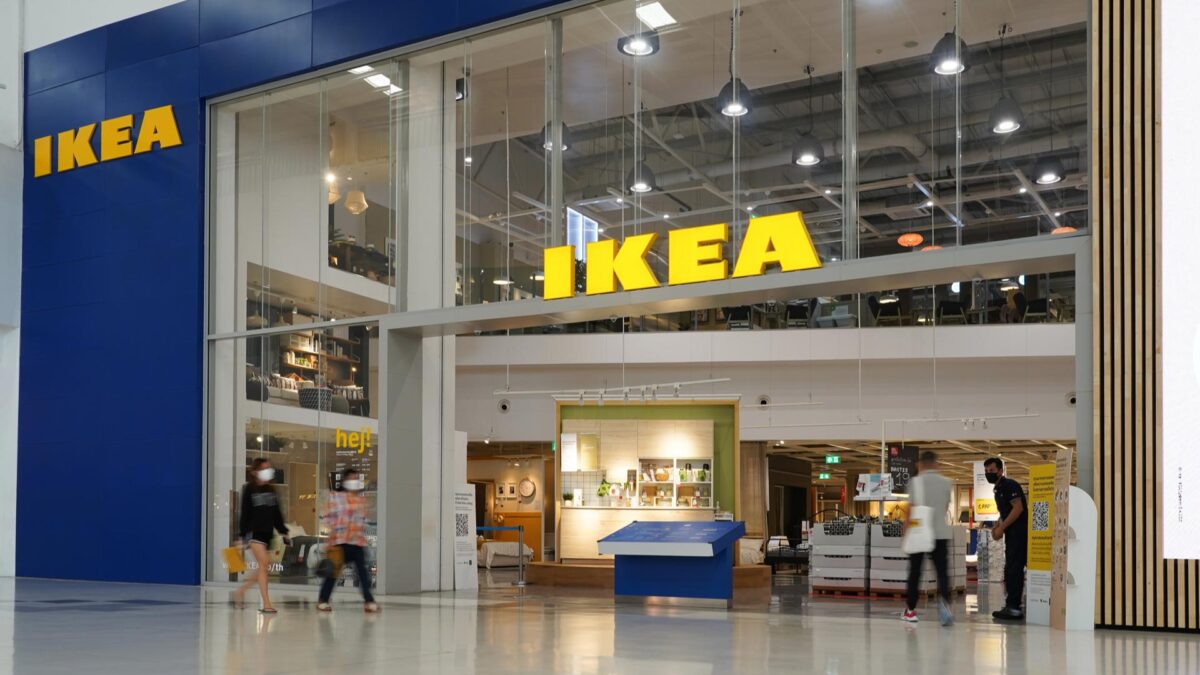 Photo and image gallery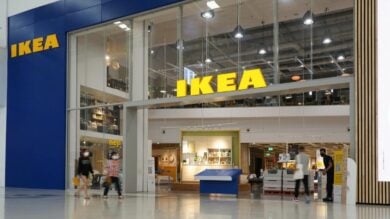 Be it a an entirely dedicated area, or a converted space from a living room or kitchen, the entrance to the house has taken over time a an increasingly fundamental role. In fact, there are several consumers who they choose to create a special corner to be dedicated exclusively to changing shoes or even just to have further support before leaving the house.
IKEA pleases everyone and creates different solutions to make this space in the house even more practical and functional. Exactly for this reason there are several ideas of benches proposed from the Swedish furniture giant. Ideal for placing heavy envelopes as soon as you get in but also to make changing shoes more practicalthese elements are suitable for different types of furniture.
In full compliance with the IKEA philosophy I am then there are several multifunctional or re-adaptable solutions that we can find. Even elements that were not foreseen, just like the entrance bench, they can in fact find space in this environment. In this article we have collected different furnishing solutions and some tips on how to adapt these accessories to our environment.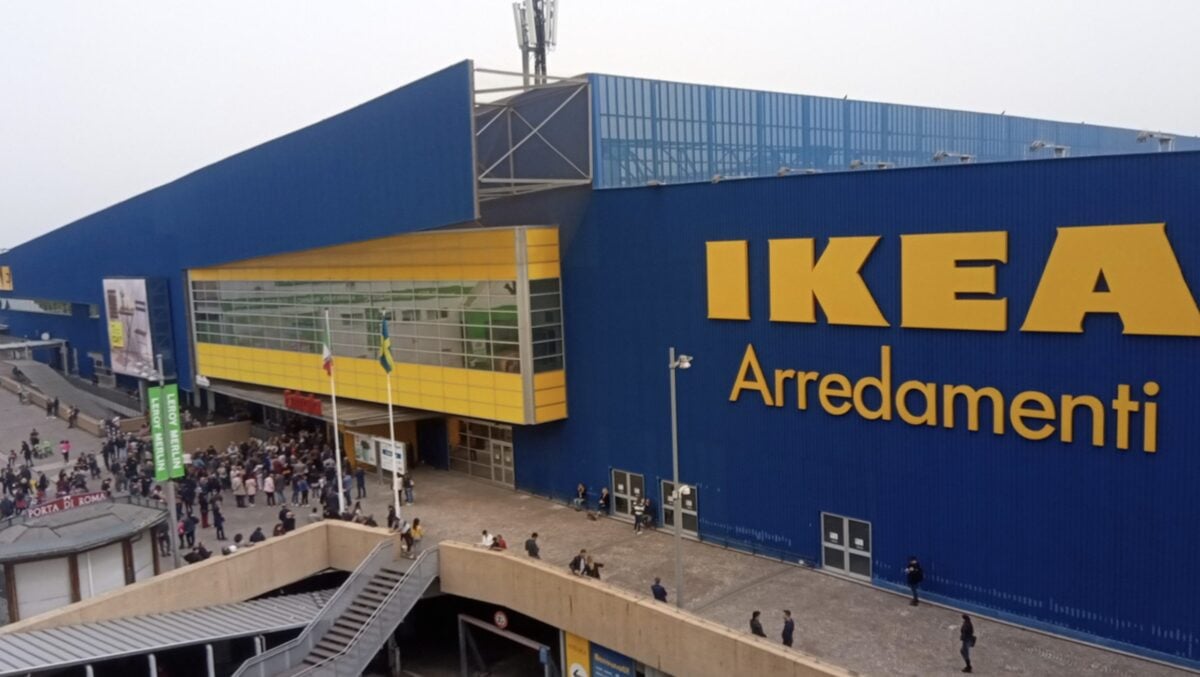 1. The Kallax is an evergreen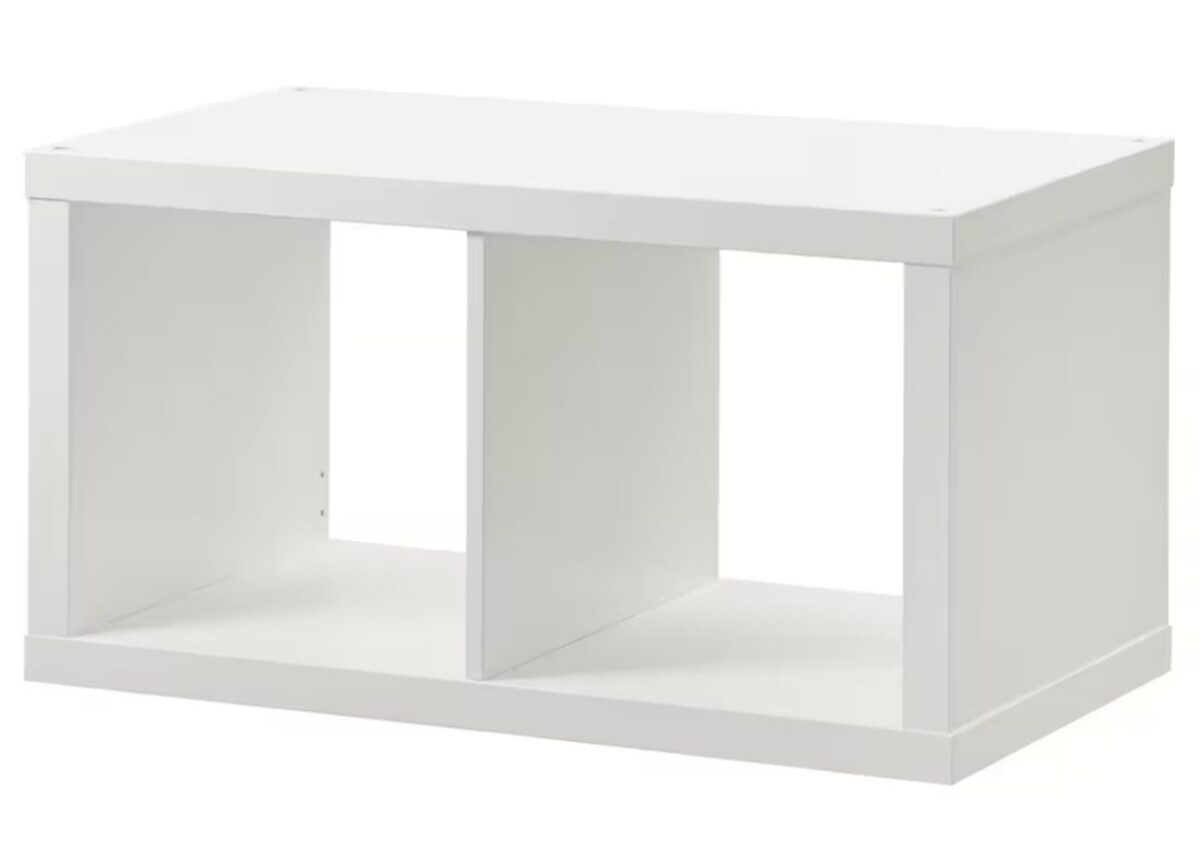 Whatever the problem, IKEA's Kallax solves it, even if it is a question of looking for a bench for the entrance to the house. There great versatility of this piece of furniture makes it iideal to be placed in both a small and a large area.
Offered by IKEA starting from 35 €this shelf can be placed horizontally and placed directly on the ground to become a practical bench with storage. We can in fact choose whether adapt a drawer or doors and whether to place our shoes inside.
To make it even more special and suitable for the use we want to make of it, we can match to the Kallax a cushion that takes up the whole seat and make this element even more comfortable.
2. Perjohan bench with container
Whether it is to contain bags or shoes, at the entrance a bench with storage can certainly not be missing. Just a meter long and shallow, the bench Perjohan for € 50 it is ideal to be placed in this area of ​​the house without taking up excessive space.
His wooden structure then allows you to combine it with different types of furniture, but also to personalize it with a special paint. It is also perfect for disguise the presence of slippers which too often negatively affect the aesthetics of the entrance. Its tall container in fact, it does not allow prying eyes to immediately see what we put there inside of.
3. Bench with Mackapär storage compartment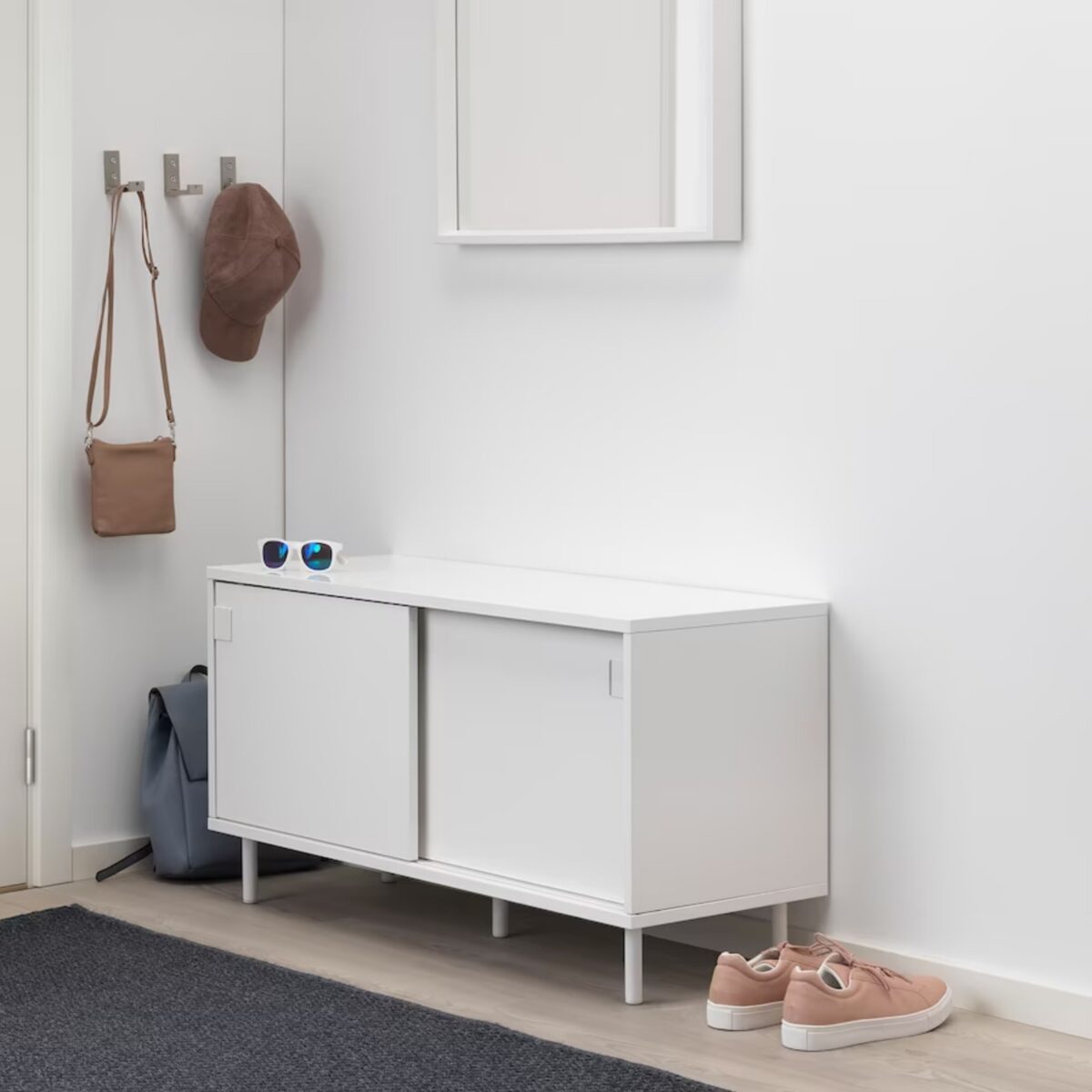 At the entrance of the house order is essential. Let's talk about the business card of our home and, even if we want to make it functional and complete, we must never forget that it must be aesthetically graceful and perfectly in order.
Thanks to bench with storage compartment Mackapärproposed by IKEA at € 79.85, this is even easier. Of the ideal height to be used as a bench for changing shoes, inside its compartments it hides everything you need.
We can choose to storing bags or shoes without external eyes knowing what is placed there and having everything we need at hand at the right time. Again, as for the Kallax, the depth is perfect to match a soft pillow which makes the seat even more comfortable.
4. Bench with Tjusig shoe compartment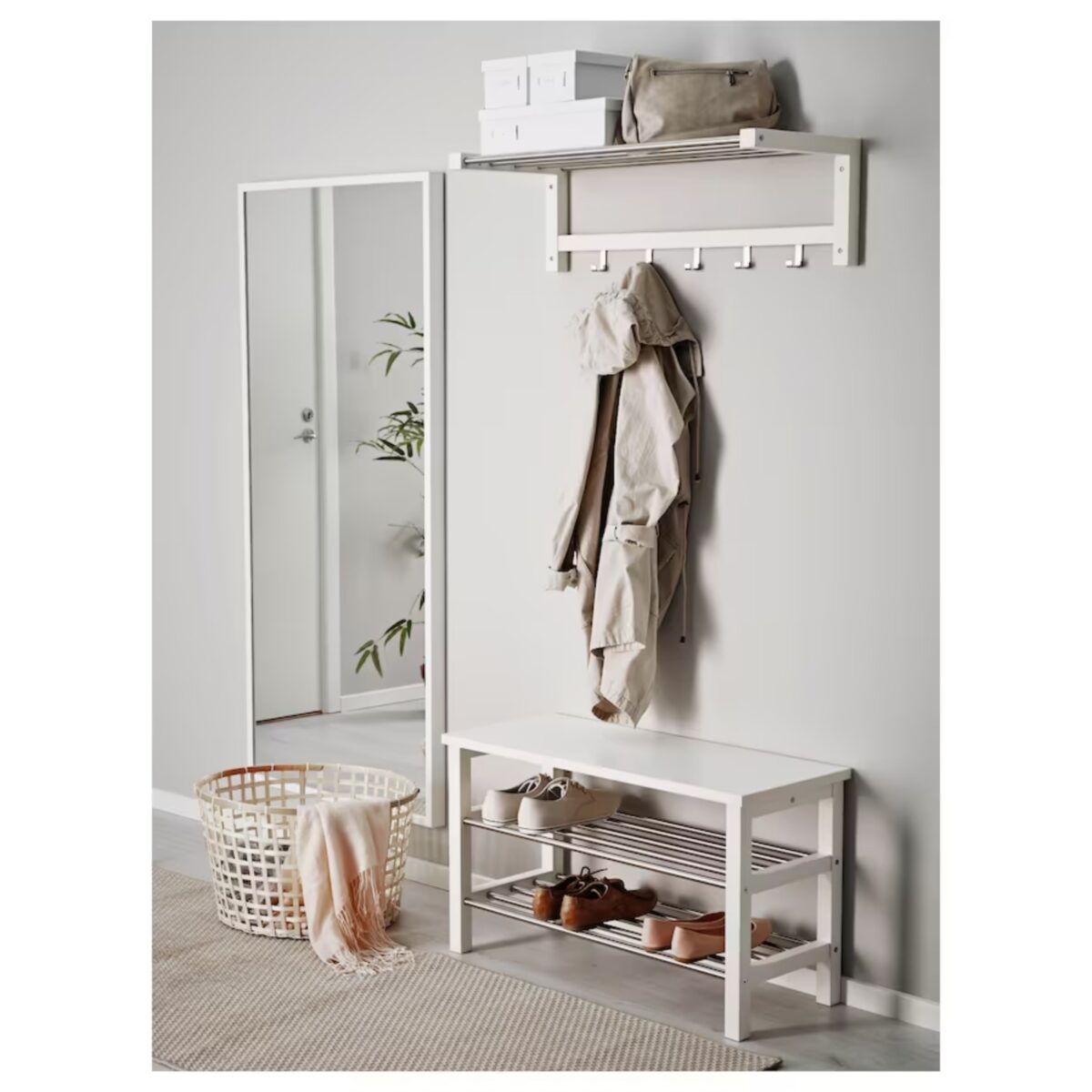 What it really is important at the entrance to the house is the functionality and practicality of the elements that we choose to insert. In many cases, in fact, when we are in this environment, we have very little time at our disposal and for this reason the use of proper furniture can facilitate of a lot every single task.
There bench with shoe compartment Tjusig proposed at € 59.95, allows you to combine everything you need within our entrance. In a single element we can indeed combine a comfortable and practical seat and a shoe cabinet that allows us to store all the most frequently used footwear.
The only drawback of this element is total opening of the shoe rack that allows anyone to see the contents. If we wish it is possible to remedy the problem by combining curtains that adapt to the type of furniture style used for the home.
5. Stocksund bench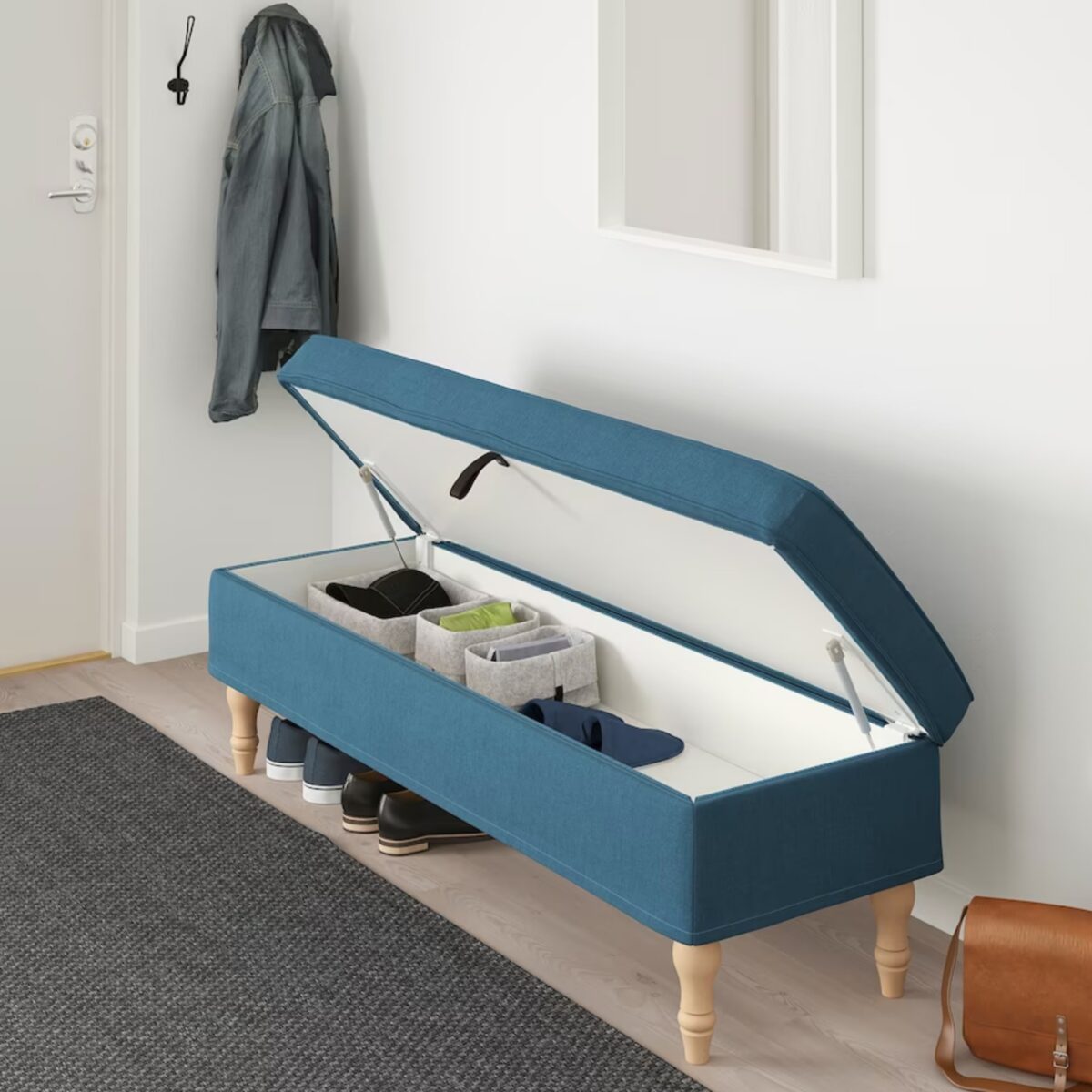 If you want a more particular and functional element inside your home you can only focus on Stocksund benchproposed by IKEA for € 299. A model padded and upholstered which makes each entrance even more precious and unique.
Available in different colorsthe key feature of this element is its own retractable container. Within the same we can therefore, not only place shoes and bags useful for our outings, but also other elements which is not always necessary to have in sight in the entrance.
The possibility of choosing the most suitable upholstery, combined with the wooden feet, makes it combinable with the different types of styles furnishings that distinguish our home entrance.
IKEA entrance bench ideas and photos gallery
IKEA's solutions for home entrances never cease to amaze. In this image gallery we have collected some ideas to draw inspiration from.