From the company website to the e-commerce platform, Fami Srl, a leading company in the industrial furniture sector, offers the sale of its products directly from your home with a simple click.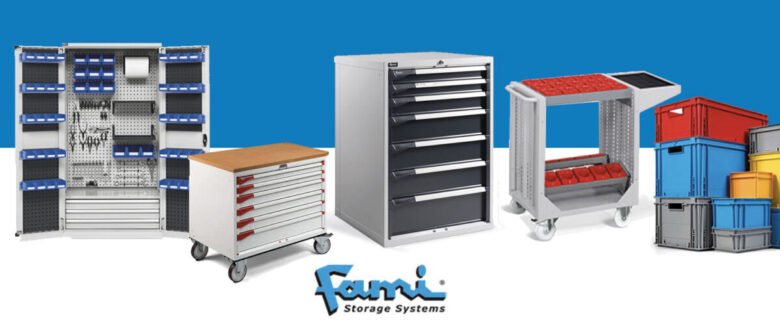 Anyone who is looking for industrial furniture he knows well that it is much more complicated to find supplies of this type online than those concerning the furnishing of an apartment. Until recently those who dealt with setting up offices, warehouses, shops and laboratories they could contact only a few local suppliers or make contact with large manufacturing companies and choose from the catalog and then wait for delivery. Now this is a memory, because thee-commerce has also digitized this sector.
There leading Italian company of industrial furniture started using her up-to-date website as a showcase and has now launched her own platform where you can buy all the products of the famous Venetian company.
Anyone looking for metal furniture, just has to click on Fami Shop website and complete the online purchase.
On the site everything is available from trolleys for warehouse, shelving metal, workshop tools and office furniture. Not only of design but also practical and efficient solutions to organize the space of your company, laboratory, shop.
L'furniture is customizable, modular and among its fundamental characteristics the robustnessnot surprisingly the quality Fami is guaranteed by 90 years of experience in the sector and known all over the world.
In the same way with which you design and furnish a house, thinking about space, practicality and liveability, you have to act by setting up your workplace and in this regard Fami offers flexibility, design and functionality to make any type of job more efficient and easier working.