Have you ever seen a golden yacht: well it really exists, it has another peculiarity that makes it unique, in addition to an absurd price
Yacht is synonymous with luxury and therefore originality for these boats can be found in large quantities. Billionaires from all over the world are almost competing to create the most particular yacht with the latest in technology and also in design.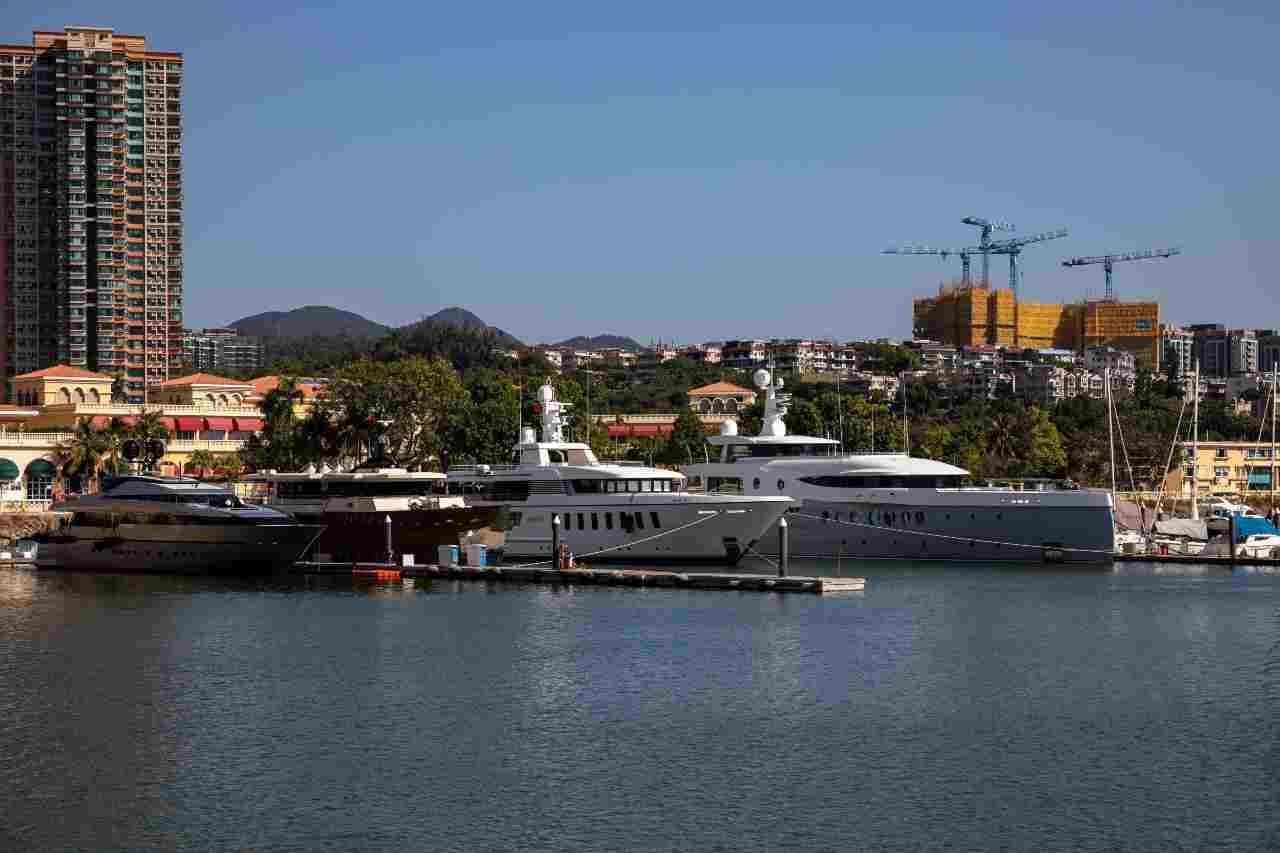 From mega-galactic pools to helicopter landing pads, then cinemas, theaters, discos, all strictly at sea. A long list that also includes a completely gold yacht: it is called Khalilah and it is certainly a boat that does not go unnoticed. It could not be otherwise considered that this yacht, 48 meters long, has a completely golden livery made of carbon fiber and aluminum.
When it docks in ports around the world, its gilding is striking but this is not the only peculiarity. In fact, she is the largest private yacht built entirely in carbon composite. The yards Palmer Johnson they finished it in 2015, following the project of designer Berkeley March which gives it a sinuous and elegant design. Able to reach a speed of 30 knots, it has everything that is required for this kind of boats. Here then is the space for side garages where a seven-meter tender and jet skis are placed.
Khalilah, the yacht covered in gold
The exterior offers guests a large aft deck: with an area of ​​110 square meters, it guarantees the possibility of admiring breathtaking views. As mentioned, 48 meters long, it has room for 12 people with a crew of 9 members. There are five cabins on board: two master suites, a VIP cabin, a double cabin and a fifth cabin. In all of them it is luxury that reigns supreme, the same can be said of sky lounge and the beach club.
All this obviously has a price that is not affordable for everyone: 28 million euros. Definitely high figure even if not equal to those needed to buy some of the yacht most expensive in the world. For those who want there is also the possibility to rent it. Also in this case you need a well-stocked wallet: the cost is around 225 thousand euros per week.
Khalilah in Italy
The all-golden yacht was spotted in various Italian locations in the summer of 2022. After passing through the Island of Elba, Argentario and Positano, in recent days it reached the Costa Smeralda. You spotted in Porto Cervo, you could not fail to attract the curiosity of those who saw it, inevitably attracted by a luxury boat with a shape and color that is anything but conventional.