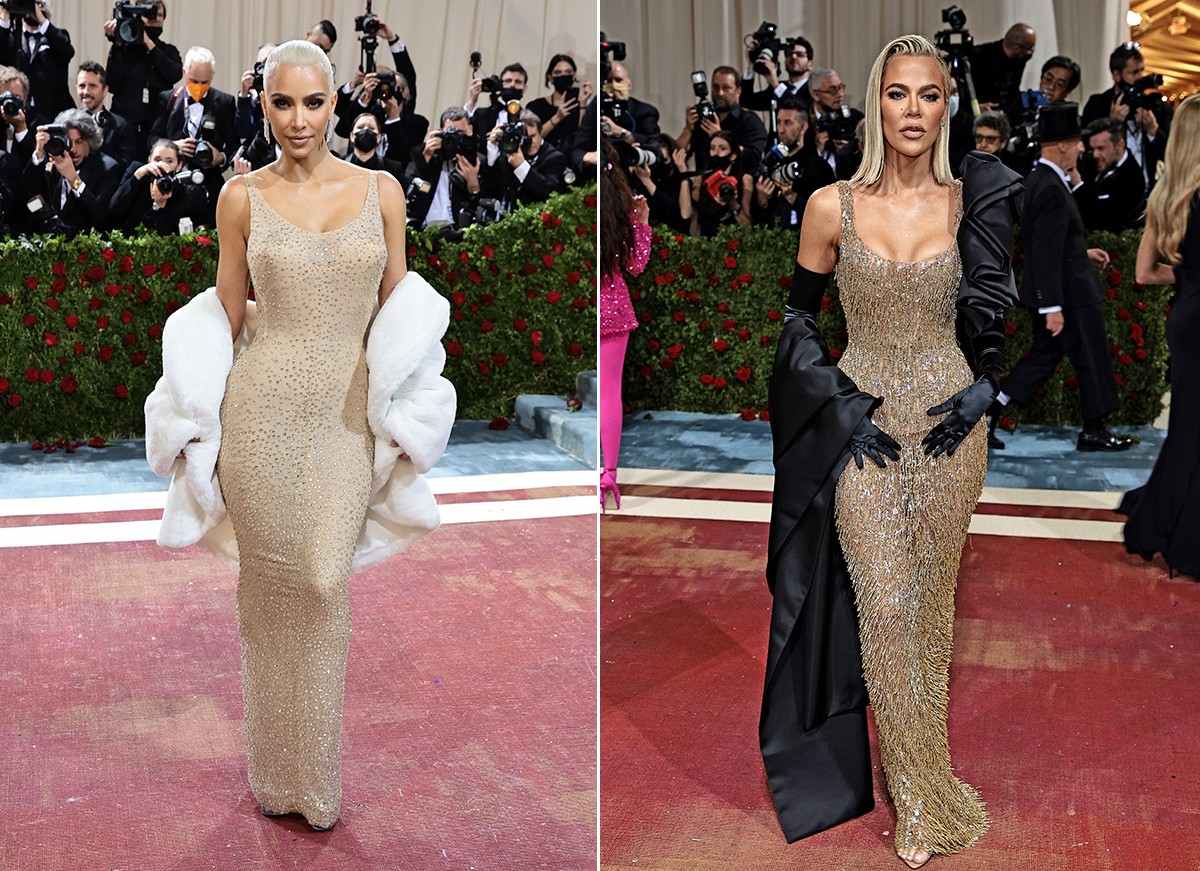 Khloé Kardashian, who has already said that Kim Kardashian is a great inspiration in life, once again took her sister as an example and wore a look very similar to hers for the Met Gala 2022, on Monday night (2), in New York. The two dresses were long, with straps and with a round neckline, in addition to using the same color palette, from old gold. The two also opted for a wet hair look – Kim in a bun and Khloé with the strands loose – and a stole.
+ MET GALA 2022
Met Gala 2022: see the looks of the guests; Photos
Anitta and Megan Thee Stallion have fun on a bus on their way to the Met Gala 2022
After red carpet confusion, Jared Leto goes with 'double' to the Met Gala
Kardashian Clan Goes Together to the Met Gala for the First Time
Emma Stone repurposes her Met Gala 2022 wedding dress
The most glaring difference, however, was not the gloves, which one adopted and the other did not. It's just that Kim's dress is a vintage with a powerful history: it belonged to none other than Marilyn Monroean iconic actress of the so-called Golden Age of Hollywood, who died at the age of 36 and wore the discreetly embroidered piece at a president's birthday event. John F. Kennedy. Khloé's model was from the Moschino brand, like many bugles.