That Kanye West didn't take his divorce from Kim Kardashian very well, everyone already knows. However, it seems that the rapper had an even worse reaction to the end of the fashion partnership between him and his ex-wife. In a new episode of "The Kardashians" on Hulu, the socialite opened up about the brutal criticism she received from her ex about her fashion choices after the end of the romance.
In a chat with her older sister, Kourtney Kardashian, Kim recalled how her relationship with 'Ye' worked. "It got to the point where I asked him for advice on everything – even what I wear." she said. "Even now I'm having panic attacks, thinking, 'What do I have to wear?' explained. Kardashian also revealed that the process of separation between them was already underway when she presented the comedy show "Saturday Night Live" and, even so, West was responsible for all of her looks.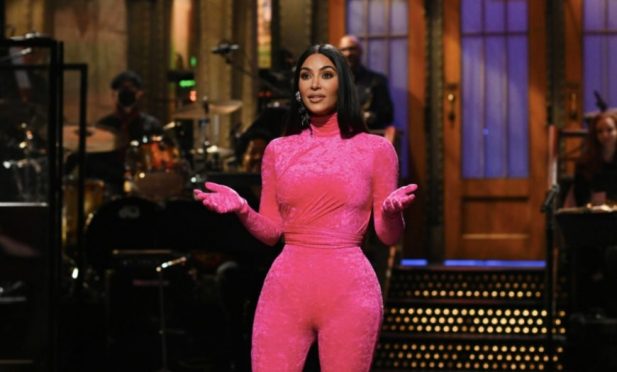 Amid public disagreements and the strain of divorce, Kim was honored by the Wall Street Journal Magazine 2021 Innovator Awards. She then chose the occasion to end her partnership with Kanye and "fired" him as her personal stylist. "For the Wall Street Journal, I won the innovator award for SKIMS (shapewear and apparel brand co-founded by Kim). And I was like, 'How can I wear something that hasn't been pre-approved? recalled the Kardashian.
To receive the statuette, last November, Kim wore a brown leather dress and completed the look with gloves of the same color, as well as snakeskin boots and diamond jewelry. The look, however, garnered a somewhat intense reaction from West, who called her shortly after the event to share his unfiltered opinion. "He told me my career is over. And then he showed me a picture of Marge Simpson wearing something similar." reported Kim to her sister. Jeez!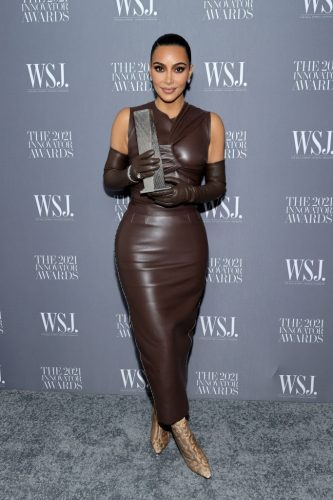 Continue after Advertising
Later in the episode, Kim searched her closet for looks for the wedding of her friends Paris Hilton and Simon Huck. "I definitely know what I like, but I was never a visionary." she said about her style. "Kanye would come in and say, 'You should do your hair like this. You should do your makeup like this.' That's his love language, it's his clothes. I always trusted him." admitted the socialite.
Finally, nearly a year after filing for a divorce from the "Praise God" rapper, the star stated that she is still in a battle to define her own fashion identity. "I'm trying to figure out who I am in the fashion world or who I am alone." said Kim. "I was always 'The Kardashians' with my sisters, and then I was 'Kimye'. Like, who is Kim K? That's the jump. How do I get there without Kanye?" reflected.