Laurie Anderson, in Locarno 2022 to collect the Ticinomoda Vision Award, told us about her vision of the world and of art.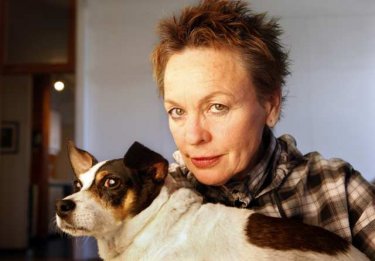 At seventy-five, Laurie Anderson is the same smiling elf who accompanied her husband Lou Reed in their extraordinary experimental performances. Wrapped in a large and colorful dress with matching shoes, the artist moves gracefully to satisfy the requests of the photographers of the Locarno Film Festival 2022 so much so that it seems to dance. You don't even need to ask her questions, she is a flood as she recounts with amazed enthusiasm about the Portuguese film she saw as soon as she arrived in Locarno (Where Is This Street? or With No Before And After by João Pedro Rodrigues and João Rui Guerra da Mata, ed. ). A film without words, with only a song at the end, all built with postcards from Lisbon that fascinated her so much. The comparison with virtual reality arose spontaneously, a means with which the pioneer of technology enjoyed experimenting and which she continues to revisit often with new projects.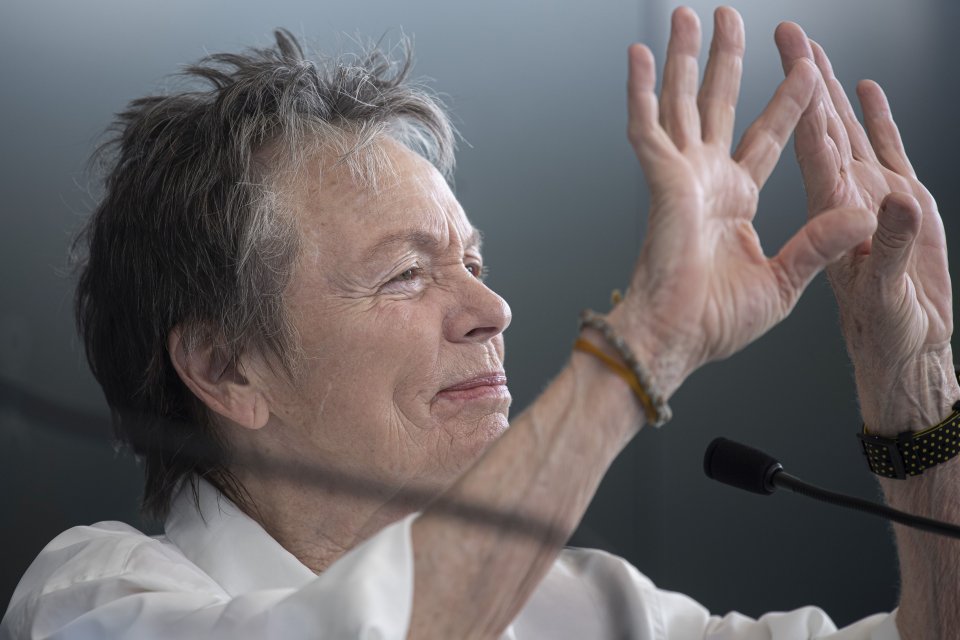 "A movie you like captures your mind, leaves you motionless, intent on looking at the screen. VR, on the other hand, requires the use of the whole body" explains Laurie Anderson, in Locarno to collect the Ticinomoda Vision Award, an award with a name that is anything but casual given the artist's profound reflection on the medium. "They are two different ways of using images. A reflection is needed above all today when, even at film festivals, you see people walking around with their eyes fixed on their mobile phones. Are they looking for images, looking for information? It would be interesting to understand".
America? At risk of civil war, too many weapons in circulation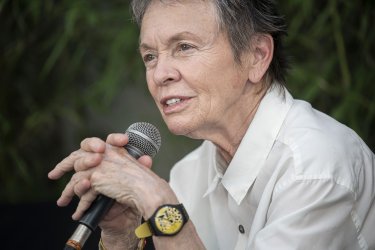 Laurie Anderson has recently been the subject of a major retrospective at the Hirshhorn Museum and Sculpture Garden in Washington. Her art ranges from music to sculpture, from directing to acting. Her voice, made famous by songs like Oh Superman of 1981, it lent itself to experimentation with the first vocal modification software that bent it until it was transformed into a male timbre. Her research path has always gone hand in hand with an investigation into the present that Anderson continues to pay attention to, offering us her point of view on the socio-political situation: "As an American I can say that things are not going well at all. There are too many weapons in circulation, it is frustrating because a civil war could break out. Ours is the most violent country in the world. Even globally we are experiencing a crisis and I don't think it will get better. The next pandemic could wipe out millions".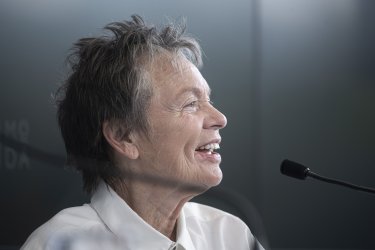 Despite the merciless analysis of reality, Laurie Anderson admits that she considers herself an optimist and the reason is simple: "Optimists have a happier life. Nobody can prove to you that the situation will get better, but neither can it get worse. In this situation the choice is yours, but choosing unhappiness is not wise. I tried to put this concept in my film Heart Of to Dog, released in 2015. Life is full of sad things, but choosing sadness is something very unhealthy".
Heart of a Dog: Laurie Anderson tells the story of love and death in Venice 72
Art is also breaking the rules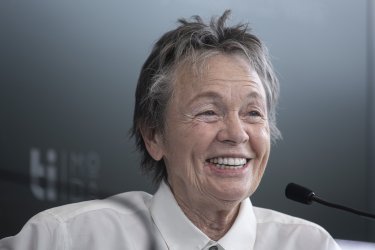 Laurie Anderson confesses that she keeps getting questions about the role of the artist in society and that she still hasn't found a convincing answer. "Can the artist help change the world? I really don't know, but maybe the answer is yes because the artist has empathy. Just think of Bob Dylan and his songs. He talked about losers making them more attractive. In our society there is the race to be winners, the pressure is very strong therefore it is important to have a singer of the losers. It gives you a healthier view of reality. If we didn't lose things and people we would have no regrets and without regrets we would not have music, because all the songs are about regret".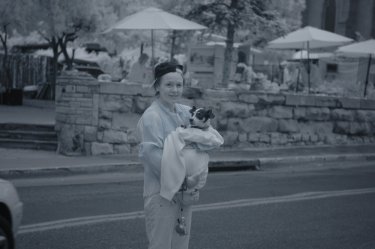 Since Laurie Anderson has produced many works of art of various kinds, it is natural to ask her how to recognize a great work of art: "Hard to say, but sometimes you come across a product that breaks all the rules. My masters advised me to make the worst work of art, without thinking about the rules, because it's something that can teach you to be free". And freedom prompted Laurie Anderson to join the artist Mimmo Paladino's first film project, a film inspired by Dante's Inferno with Toni Servillo and Sergio Rubini, a project that would now be on standby as she reveals, to then add, amused: "Thanks for reminding me. Mimmo sent me a beautiful painting and I have to call him to thank him"