Leroy Merlin's new and innovative Livestream Shopping platform works. It is giving the hoped-for results and creating an increasingly symbiotic relationship with customers: the goal of a marketing policy based on digitization seems to be the key to the hoped-for success.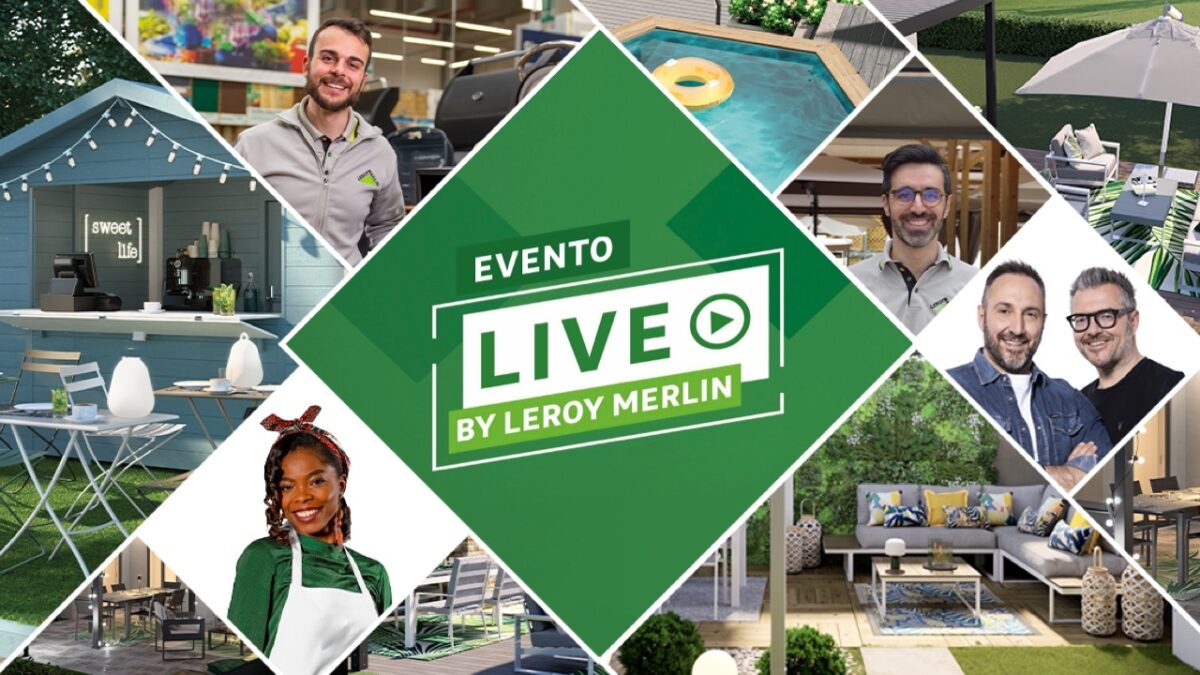 Leroy Merlin is continuing with a lot of confidence in his project of Livestream Shopping. Given the results much more than satisfactory of the latest campaigns, the conditions for continuing to do well are really all there and there is an air of great enthusiasm in the company.
The feedback from "Summer Garden Party"the last (but only in chronological order) live streaming eventheld on July 29, 2022 on the official website leroymerlin.itin which they introduced themselves and talked about the latest news in terms of furnishings and decorations for outdoors. Just to watch the live broadcast access the relevant section on the site and enjoy the show.
Big names they deal with present trends and news to customers: all experts already perfectly integrated into the world of Leroy Merlin, like Roberto, an expert at the Nova Milanese store. Ninety minutes of live broadcast in which there is no shortage of advice: great voices from the radio world such as Andrea and Michele of Radio DeeJay also intervene.
Leroy Merlin explained why he relied on and will continue with satisfaction to rely on the Livestream Shopping strategy by defining the live broadcasts as innovative formats that allow greater customer involvement that feel, in this way, an integral part of the "show".
There possibility to make purchases even during live shows And ask for advice with regard to the experts available, it is the icing on the cake of a 2.0 project destined, according to the polls, to be increasingly successful.