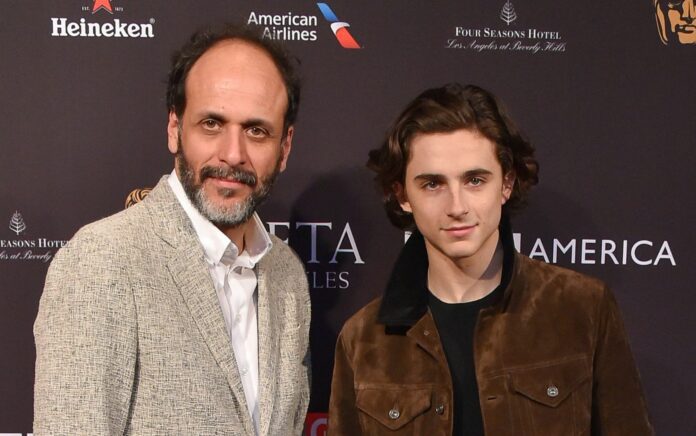 Between the Christmas short with John C. Reilly and Alex Wolff and the biopic about Audrey Hepburn with Rooney Mara, Luca Guadagnino he should be mainly engaged in post-production of Challengers… And in the preparation of the next one Venice Exhibition 79. Where it should arrive supported by a new agency, after the decision to move from the previous WME to the giant CAAthe Creative Artists Agency by Tom Hanks, Steven Spielberg and the Zendaya that we will see directed by the Italian director.
READ ALSO: All updates on Bones and All and Luca Guadagnino's projects
Before the film in which we will see the actress alongside Josh O'Connor and Mike Faist, we are waiting for the Bones and All with Timothee Chalamet and Taylor Russellwhich we could find in the competition of Venice 79, according to increasingly insistent rumors. But the hyperactive artist from Palermo – behind the La Filanda residence on Lake Como, the Aesop stores in Rome and Piccadilly Arcade in London, like the Redemption flagship store in New York City – is alone one of the eligible titles.
From overseas the forecasts on which films will be invited to the Lido continue to follow one another, with the desired (Lanthimos, Baumbach, Aronofsky, Iñárritu, Dominik and Polanski) to intertwine with some bets. Even daring, given that of the long list continuously updated no more than 50% – at most – really has some chance of landing in the program of the event led by Alberto Barbera. Which this year will certainly present an excellent selection, in which we will find many of the candidates foreseen – incorrectly – on the Croisette.
READ ALSO: Venice 79, Alejandro Gonzalez Iñarritu's Bardo and the first previews
With The Master Gardener from Paul Schrader already destined for the Out of Competition, with the expected delivery of the Golden Lion for Lifetime Achievement, here is a taste of the titles circulating at the moment. And to whom it will be better not to make too much mouth …
Bones & All by Luca Guadagnino
The Immensity by Emanuele Crialese
Poor Things by Yorgos Lanthimos
White Noise by Noah Baumbach
The Whale by Darren Aronofsky
Blonde by Andrew Dominik
Bard by Alejandro González Iñárritu
The Zone of Interest by Jonathan Glazer
Untitled by Jafar Panahi
The Palace by Roman Polanski
Untitled by Hong Sang-soo
Les enfants des autres by Rebecca Zlotowski
Le monde d'hier by Christophe Honore
Monica by Andrea Palaoro
Possible or eligible:
TAR by Todd Field
The Banshees of Inisherin by Martin McDonagh
The Son by Florian Zeller
Women Talking by Sarah Polley
Passages by Ira Sachs
Asteroid City by Wes Anderson
Babylon by Damien Chazelle
Disappointment Blvd by Ari Aster
The Eternal Daughter by Joanna Hogg
Saint Omer by Alice Diop
Love Life by Koji Fukada
The State of the Empire by Amat Eacalante
Savagery by Miguel Gomes
Eureka by Lisandro Alonso
Rheingold by Fatih Akin
Human Flowers of Flesh by Helena Wittmann
Out of Competition
The Master Gardener by Paul Schrader