The anger of the center-right mounts against Marco Damilano, which according to the accusations of Forza Italia, Lega and Fratelli d'Italia would have violated the level playing field. During the last episode of the show "Il Cavallo e la torre", broadcast on Monday 19 September on Rai Tre, the journalist Marco Damilano interviewed the French philosopher Bernard-Henri Lévy raising the protests of the center-right for the political contents of the interview less than a week after the vote on 25 September.
Barachini does not quote Damilano but criticizes the guest's words
The attack comes from the senator of Forza Italia, and president of the Rai Supervisory Commission, Alberto Barachini. Protests then followed by the interventions of some members of the League, who asked for the resignation of the CEO Carlo Fuortes, and by the Brothers of Italy who announced a complaint to Agcom.
According to Barachini, "the international guest played a long and violent monologue directed to some politicians without contradiction". Also Barachini, who specifies that he speaks in his own name and not of the Rai Supervisory Authority, "the conductor was unable to stem the verbal violence of the guest in full par condicio".
Fratelli d'Italia announces a complaint to Agcom
Hard speech by Giorgia Meloni, leader of the Brothers of Italy, who recalls how the writer Lévy in the past defended "the communist terrorist Cesare Battisti".
"The public service hosts a French writer to explain the idea of ​​democracy of the left and compare a center-right-led Italy to the worst regimes", continues Meloni referring to the program by Marco Damilano.
Federico Molliconean exponent of the Brothers of Italy and a member of the Rai Supervisory Authority, wonders "what happened to the level playing field" and announces a complaint to Agcom.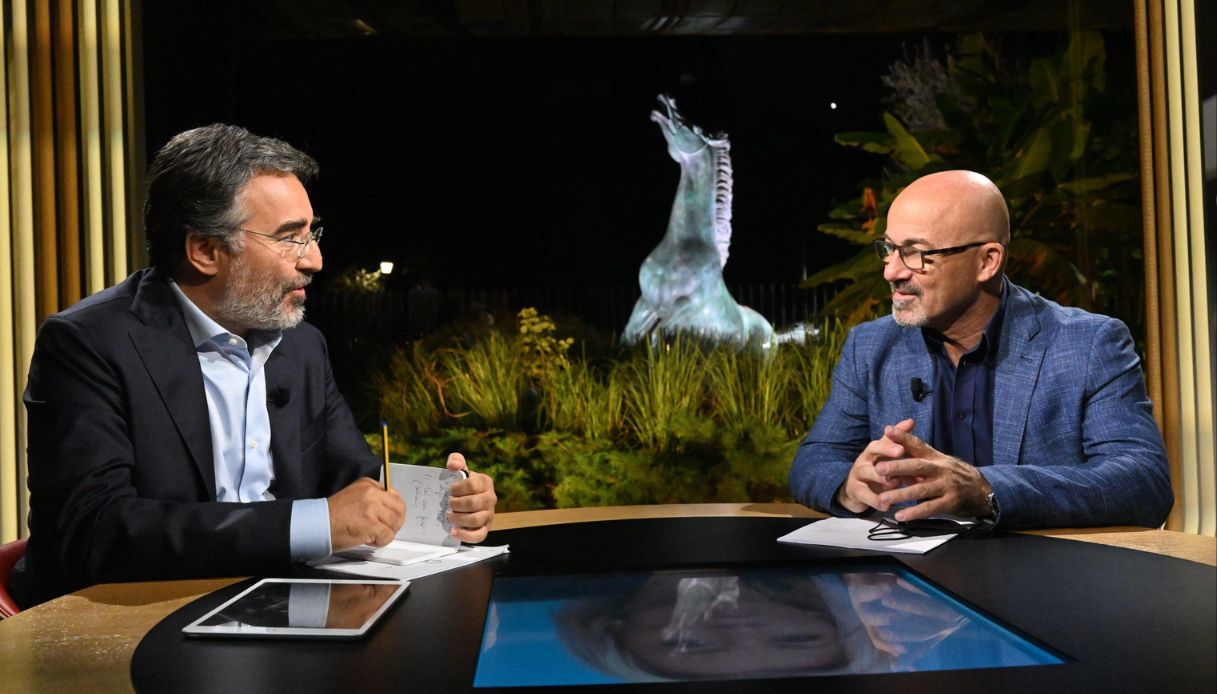 A moment of the transmission conducted by Marco Damilano
The League attacks Damilano: "Free offenses against Salvini"
At the attack of the transmission conducted by Marco Damilano also the League with Elena Maccantiwhich denounces the "gratuitous insults that arrived without contradiction to Matteo Salvini and the Lega".
"And for all this Rai also spends 200 thousand euros a year for Damilano's compensation, to send him on television to attack the League". Maccanti, at the end of his speech, calls for the resignation of CEO Carlo Fuortes and "the start of a profound reflection on state television".
The critical note of Usigrai against the transmission of Damilano
On the program of Marco Damilano also arrived the "friendly" fire, represented by the union Usigrai. "A one-way episode, with a very weak cross-examination, all one week before the elections", reads the note.
In particular, Usigrai criticizes the decision to entrust the running of the program to an external journalist "despite the fact that we could count on almost two thousand internal profiles".