The UCI calendar of the Cross Country World Cup of mountain bike also this year offers us the classic double, a nice one two, first Albstadt and then Nove Mesto na Morave. This means that the top teams from southwestern Germany have to move to the Czech Republic. A nearly nine-hour journey through Nuremberg and Prague, then down to Moravia.
The two stages have two completely different routes but in common they have two details not just, they are tests of the World Cup where you run only in cross country (no DH) and on Saturday morning there are the UCI Junior Series races that are announced crowded, in the starting list we read the names of 21 athletes arriving from Italy.
Nove Mesto na Morave is the temple of mountain biking, start and finish inside the Vysocina Arena, a flood of spectators and a race broadcast live on TV in the Czech Republic. Last year the English Tom Pidcock and the French Loana Lecomte won. , Canadian Carter Woods and Austrian Mona Mitterwallner.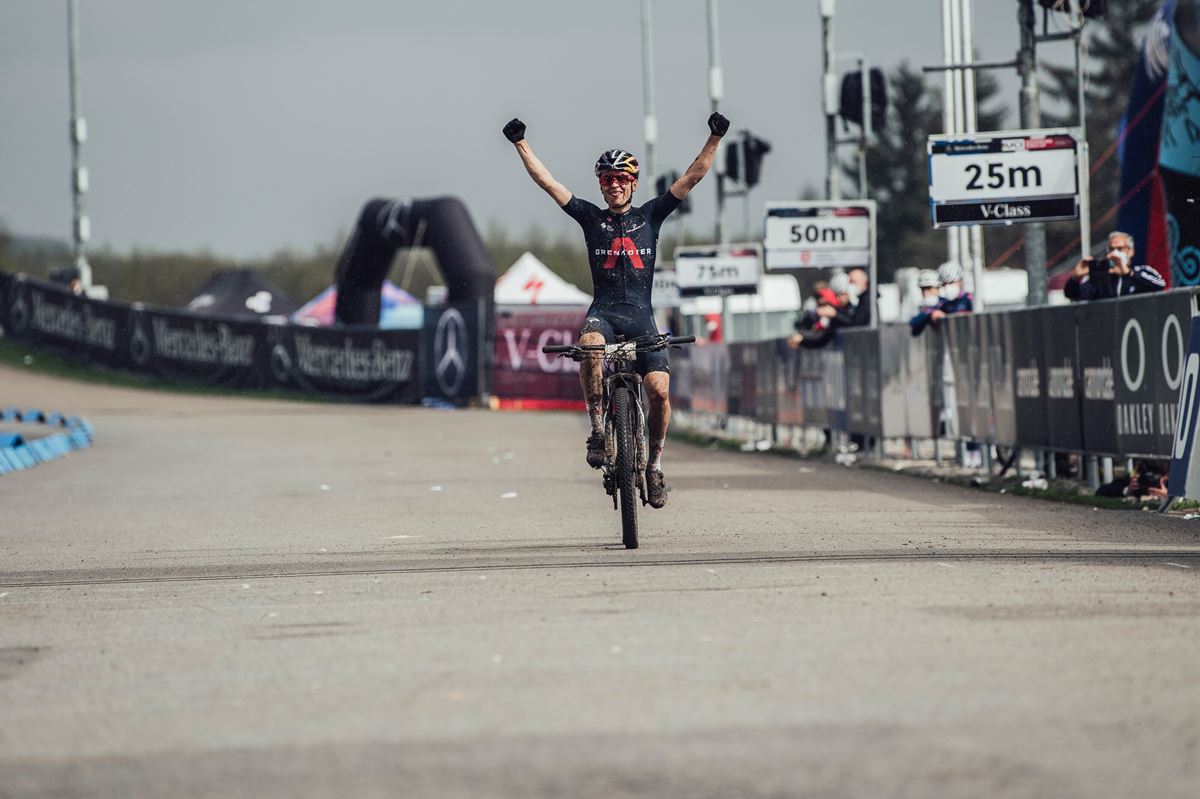 Photo © Bartek Wolinski
Below is the complete list of Italian riders and Italian teams present in the entry list of the third round of the XCO World Cup. In the list we have also included the juniors who will participate in the two UCI Junior Series races:
MEN'S ELITE
– AGOSTINELLI Alessio – KTM PROTEK ELETTROSYSTEM
– BERTOLINI Gioele – TRINX FACTORY TEAM
– Daniele BRAIDOT – CS CARABINIERI – OLYMPIA VITTORIA CYCLES
– BRAIDOT Luca – SANTA CRUZ FSA MTB PRO TEAM
– COLLEDANI Nadir – MMR FACTORY RACING TEAM
– DE COSMO Gioele – WILIER – PIRELLI FACTORY TEAM XCO
– DORIGONI Jakob – TORPADO FACTORY TEAM
– KERSCHBAUMER Gerhard – SPECIALIZED FACTORY RACING
– MAROTTE Maxime FRA – SANTA CRUZ FSA MTB PRO TEAM
– TOBACCO Mirko – RDR ITALIA FACTORY TEAM
FEMALE ELITE
– KARASIOVAITE Greta LTU – TORPADO FACTORY TEAM
– LECHNER Eva – TRINX FACTORY TEAM
– MARCHET Giorgia – TRINX FACTORY TEAM
– SEIWALD Greta – SANTA CRUZ FSA MTB PRO TEAM
– SOSNA Katazina LTU – TORPADO FACTORY TEAM
– TEOCCHI Chiara – TRINITY RACING MTB
UNDER 23 MEN
– AGOSTINACCHIO Filippo – TRINX FACTORY TEAM
– AVONDETTO Simone – WILIER – PIRELLI FACTORY TEAM XCO
– BAUMANN Janis SUI – WILIER – PIRELLI FACTORY TEAM XCO
– BERETTA Mattia – KTM PROTEK ELETTROSYSTEM
– GOAT Manuel – TORPADO URSUS
– COLOMBO Andrea – TRINX FACTORY TEAM
– DESHE Yotam ISR – TORPADO FACTORY TEAM
– FONTANA Filippo – CS CARABINIERI – OLYMPIA VITTORIA CYCLES
– HUEZ Emanuele – CS CARABINIERI – OLYMPIA VITTORIA CYCLES
– PARISI Yannick – KTM PROTEK ELETTROSYSTEM
– PECIS Michael – KTM PROTEK ELETTROSYSTEM
– ROTA Luciano – GITO TEAM RACES
– SIFFREDI Matteo – SCOTT RACING TEAM
– SØLVHØJ Oliver DEN – TORPADO URSUS
UNDER 23 FEMALE
– CHALLANCIN Giulia – SCOTT RACING TEAM
– CORTINOVIS Sara – SANTA CRUZ FSA MTB PRO TEAM
– GRAF Julia Maria – JUNIOR TEAM SÜDTIROL ASV
– MARZANI Letizia – SUPERBIKE BRAVI PLATFORMS
– PLANKENSTEINER Noemi – TRINX FACTORY TEAM
– SPECIA Giada – WILIER – PIRELLI FACTORY TEAM
– TORMENA Gaia – GS LUPI VALLE D'AOSTA
– ZANGA Marta ITA – KTM PROTEK ELETTROSYSTEM
JUNIOR MEN (UCI JUNIOR SERIES)
BASSIGNANA Fabio 2004
BETTEO Marco 2004
BORRE Gabriel 2005
CESCHIN Matteo 2005
COURTESI Carlo 2004
DONATI Davide 2005
FERRI Tommaso 2004
MUSSO Filippo 2005
PACCAGNELLA Elian 2005
PELUCCHINI Alex 2005
PRA 'Ettore 2005 ITA
RINALDONI David 2004 ITA
JUNIOR FEMALE (UCI JUNIOR SERIES)
BRAIDA Lucrezia 2004
CELESTINE Marika 2005
CORVI Valentina 2005
DEMICHELIS Greta 2005
FOUNTAIN Beatrice 2004
GIANNOTTI Giorgia 2004
HANNI Alexandra 2004
PALLWEBER Jana 2004
POZZATTI Elisa 2004
THE PROGRAM
Friday 13 May
18:00 XCC Women
18:45 XCC Men
Saturday 14 May
09:15 UCI Junior Series men
11:15 UCI Junior Series women
15:00 Under 23 men
16:30 Under 23 women
Sunday 15th May
11:20 Elite women
15:20 Elite men