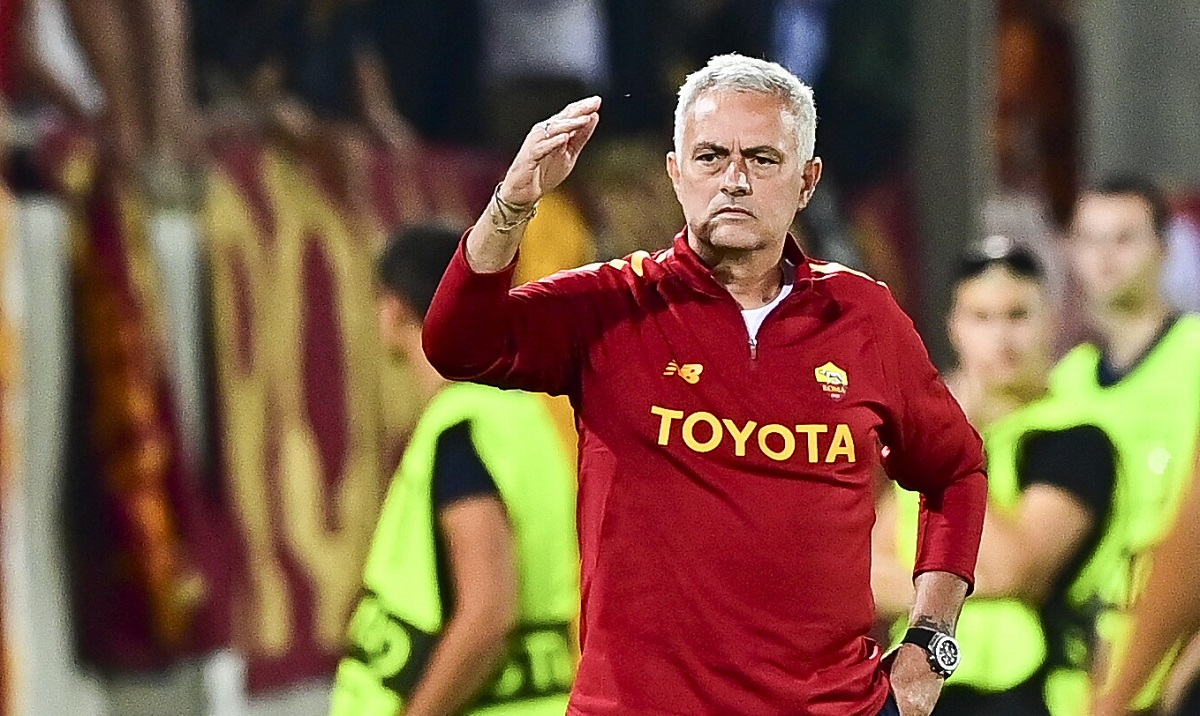 AS ROMA NEWS – José Mourinho does not speak at the press conference on the eve of the match against Inter, but he did today at the Gazzetta dello Sport (M. Cecchini).
The Special One has addressed several topics, from Tottito the fans of the Rome until tomorrow afternoon's match which will (perhaps) see from the stands given the disqualification remedied after the expulsion against Atalanta.
On the various successes achieved, the last one in Tirana where with Rome he won the Conference League.
For me it is impossible to choose. Each victory is special and each trophy unique in its own way.
On a hypothetical return of Totti.
There is no such problem. Francesco has always been and always will be a symbol of Rome whatever happens and regardless of what he decides to do in his life.
On trained players.
I don't have players that I always want with me. I am fond of everyone I have had under my orders, not just a few.
On the differences between Rome and Milan.
These cities are the two nerve centers of Italy. Milan is the engine of the country's economy, while Rome is the center of political power and, it can be said, the open-air museum of Italian history. I feel lucky to have had the opportunity to live in both cities.
He has experienced many stadiums, especially hot ones: from Do Dragao to Stamford Bridge, from San Siro and Santiago Bernabeu, to Old Trafford to Olimpico and Tottenham Stadium.
All these stages bring to me very intense and very beautiful memories. On the other hand, everyone holds important pages of my career.
On city rivalry.
I have lived in other cities where there was a strong rivalry between two or even more clubs. I'm used to it, I don't care.
On other victories with Roma.
I will try with all of myself.
The love of country for Setubal, considered "the most beautiful city in the world".
Sure, absolutely. For those who have not been there, I would recommend to go and spend a weekend there to enjoy everything.
The desire to win is not affected by age.
My will to win will never go away.
Source: Gazzetta dello Sport