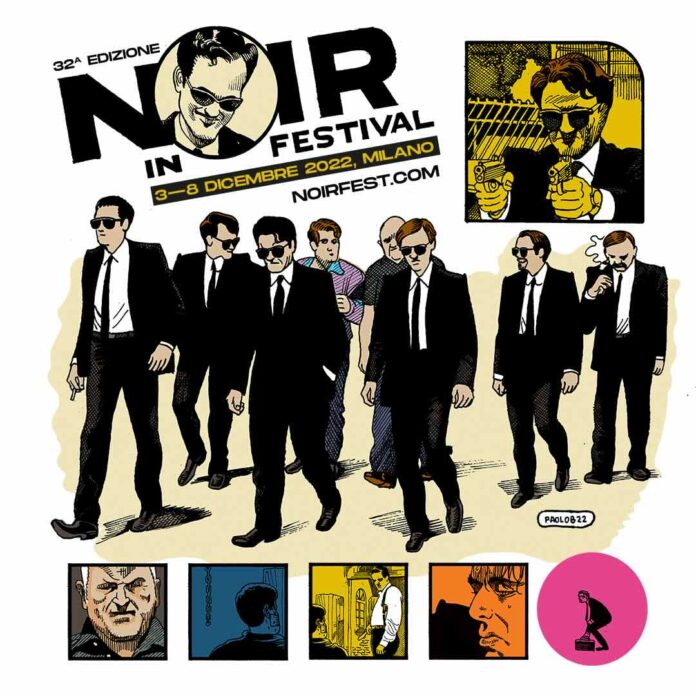 IS Maurice DeGiovanni with his new novel, the highly anticipated return of Commissioner Ricciardi in "Fireplace"the first protagonist of the Noir at festivals which opens tomorrow in Milan guaranteeing entertainment and twists until 8 December.
De Giovanni will be at the Rizzoli Galleria bookshop for the first of the "conversations" of the festival, but immediately afterwards, in Manzoni's prestigious house-museum which, not by chance, opens up for this literary genre for the occasion, will deliver the coveted Giorgio Scerbanenco award to the author of the best Italian noir novel of the year.
For a festival that has always – under the direction of Giorgio Gosetti, Marina Fabbri and Gianni Canova – had an interdisciplinary vocation and therefore combines the best of cinema, literature, new media and news, the official selection for cinema also begins with two champions.
The first title out of competition is the blackest black comedy of the year, Silent night by Camille Griffin with Keira Knightley relentless organizer of a Christmas dinner that should be the last for humanity. Film really not politically correct and happily irreverent, will remain among the discoveries of the year. The same and even more will be said of the first film in competition, tomorrow at Noir 2022: Prophets marks the return of Alessio Cremonini (On my skin) and opens the doors of the festival to the darkest and most dramatic reality: war, terrorism, fundamentalism. Set in the Islamic caliphate of Daesh, the film revolves around the confrontation between two women, two visions of life, two cultures: on one side the free-lance journalist Jasmine Trinca (the hostage), on the other the mujahideen Isabella Nefar (the jailer), an authentic revelation in this surprising film up to the last sequence which is rightfully among the best Italian works of the year.
"We are proud – say Giorgio Gosetti and Marina Fabbri – to be able to celebrate Alessio Cremonini with the world premiere of this extraordinary work that provokes our consciences and certainties".
In the coming days in this colorful Milan of Noir: the celebration of 30 years of career for Quentin Tarantino "born" at Noir in 1992 with Reservoir Dogsthe challenge between the six champions of Italian genre cinema with the Caligari Award up for grabs: 10 "first" expectations at the Arlecchino Cinema and as many meetings with writers and protagonists of the genre between the Rizzoli Bookshop and the Iulm University, the arrival of a best-selling thriller giant like Harlan Coben (Raymond Chandler award 2022) and Alfred Hitchcock's "artistic birthday" told in images by the best cinematic storyteller of our times, Mark Cousins, the author of March on Rome.