A circular concerning the withdrawal of a cheese due to microbiological risk appeared on the salute.gov.it site in the food recall section.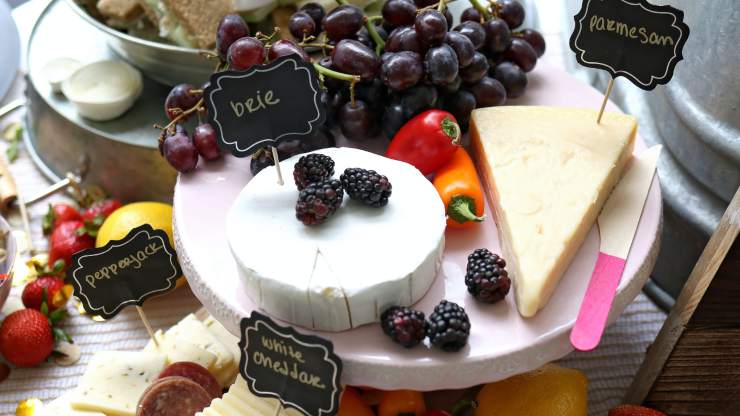 The Ministry of Health has announced a new one food recall. The note appeared on the official website on 10 August 2022 and concerns a particular form of cheese. It is, therefore, a food widely consumed by people, but this in particular is contaminated with a specific bacterium that is dangerous for health. Here are all the details to be able to identify it.
Food recall: cheese withdrawn due to the presence of bacteria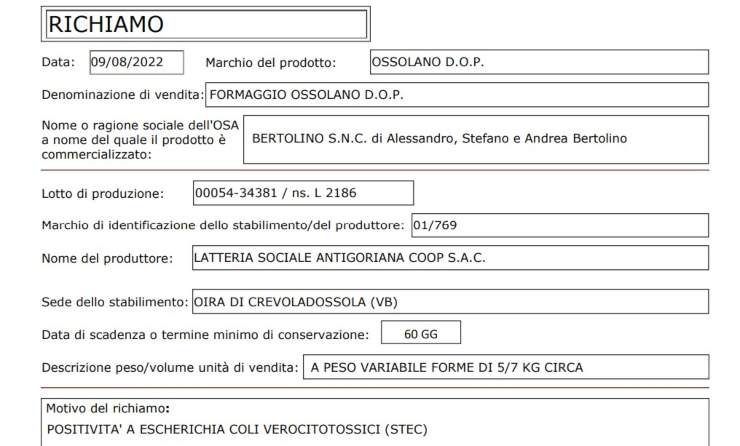 THE MOST READ ARTICLES TODAY:
The food recall concerns the food product manufactured by Bertolino SNC of Alessandro, Stefano and Andrea Bertolino and is the Ossolano DOP cheese seasoned 60 days. The problem was found at the Dairy Social Antigoriana Coop SAC based in Oira di Crevoladossola (VB). The lot affected by the recall is 00054-34381 / ns. L 2186 and the weight varies according to the shape and ranges from about 5 to 7 kg.
The food recall is due to positivity a Verocytotoxic Escherichia coli (STEC) following the necessary examinations. The warnings indicated on the recall card instruct consumers to return the indicated cheese to the point of sale where it was purchased. For doubts or polishing they also invite you to contact the manufacturer, who is always available.
Things Verocytotoxic Escherichia Coli and what are the symptoms
L'Verocytotoxic Escherichia coli (STEC) is a pathogenic bacterium that can cause very serious diseases such as hemorrhagic colitis and hemolytic-uremic syndrome (HUS). In fact, these diseases are not due only to sporadic cases, but also through epidemics that spread within the community. The haemolytic-uremic syndrome mainly affects the elderly and children and is the evolution of haemorrhagic colitis. Verocytotoxic Escherichia coli infection is considered to be a zoonosis since the gastrointestinal tract of ruminants is the natural reservoir for these bacteria. In fact, transmission to humans occurs via food, through meats, cheeses, fruit and vegetables.