This – as the Ministry of Family and Social Policy explained – an incentive to continue working for those who want it, but also for those who work because their pensions would be low.
See also: Pensioners unjustly lose on the Polish Lada? "Mistakes Happen"

This solution can be used by people who have reached the retirement age (60 for women) and (65 for men) who are employed, they do not have an established right to an old-age or survivor's pension.
For those who do not receive a pension
Tax exemption applies to income from full-time work, from a mandate contract concluded with the company or from non-agricultural business activity.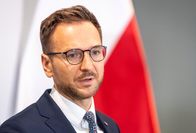 The discount does not include, inter alia, income: from benefits cash from social insurance (e.g. sickness benefits), contracts for specific work, copyright (except for those obtained under an employment contract).
Limits
The sum of income exempt from tax under PIT-0 may not exceed PLN 85,528 per year. If this limit is exceeded, it will be applied to the taxable income according to the tax scale there will be a tax-free amount of PLN 30,000Ł. As a rule, income subject to the relief for working seniors is subject to social and health insurance.
Persons who, despite reaching the right to retirement, will withdraw from receiving it and will remain professionally active, may benefit

If an employee is obliged to calculate the advance payment or tax on his own, e.g. in connection with earning foreign income from full-time employment or contracts-mandate concluded with the company, he or she applies the relief on his own, excluding the income covered by taxable income.
You need to make a statement
In order for the employer or the principal to apply the discount, the person entitled to do so should submit an appropriate declaration.
There is no official model for the declaration. You can edit them yourself or use the sample formula at the end of this guide. The declaration should be submitted in writing. It should be stated in it that the conditions for applying the discount are met.

At the same time, a clause must be included in the declaration with the following content: "I am aware of the criminal liability for submitting a false statement" – this clause replaces the instruction of the authority on criminal liability for submitting false statements.
If the declaration meets all the requirements as to its content, the employer or the client will apply the exemption no later than the month following the declaration.
It should be remembered that if you do not meet the conditions entitling you to apply the relief (e.g. in connection with the commencement of receiving a retirement pension), you should inform your employer or principal. After receiving such information, he or she will cease to apply the relief from the next month at the latest.

Source: