After the December rise US CPI inflation reached 7%. throughout the year – the Bureau of Labor Statistics reported on Wednesday. Such an increase in the United States has not been recorded in nearly 40 years.
US inflation was fueled by used vehicles
Although the level of inflation is breaking records, the December increase was not so noticeable in the case of CPI inflation, which is the most popular measure showing an increase or a decrease in the prices of all goods and services. In the last month of 2021, increased by 0.3 points. percent slower than a month earlier.
Petrol and gas turned out to be cheaper. The energy price index declined by 0.4 percent on average.

See also: Reduction in excise duty on fuels. "The fall in prices will be noticeable at distributors"
So what influenced the increase in the overall index? BLS points out on the cost of used cars and trucks. Increasing food prices also contributed to this, although the price was slower than in the previous months (an increase of 0.5%). Prices also rose for: home appliances, furniture, clothes, new cars and healthcare services.
Inflation is rising, Biden's price is falling
Thus, on a 12-month scale CPI index was 7%, which is the highest increase since June 1982. Americans pay a total of 29.3 percent for energy. more, in turn for food – by 6.3 percent. more.

The rise in inflation worries Americans, who see it as one of the country's major economic problems. As polls have shown, rising prices are one of the most important reasons for President Joe Biden's record.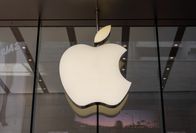 Representatives of the White House blame, among others, for the more expensive goods the largest corporations – albeit in the meat sector – which they accuse of "greed and monopoly position". The president's economic advisers, including the head of the National Economic Council at the White House, Brian Deese, also expressed their hope that price growth would weaken in 2022.

Jerome Powell did not rule out raising interest rates. – The Fed will use its tools to stop inflation and will not hesitate to raise interest rates. until she is arrested – said the president of the Fed.

Source: