Story
research is based on diabetes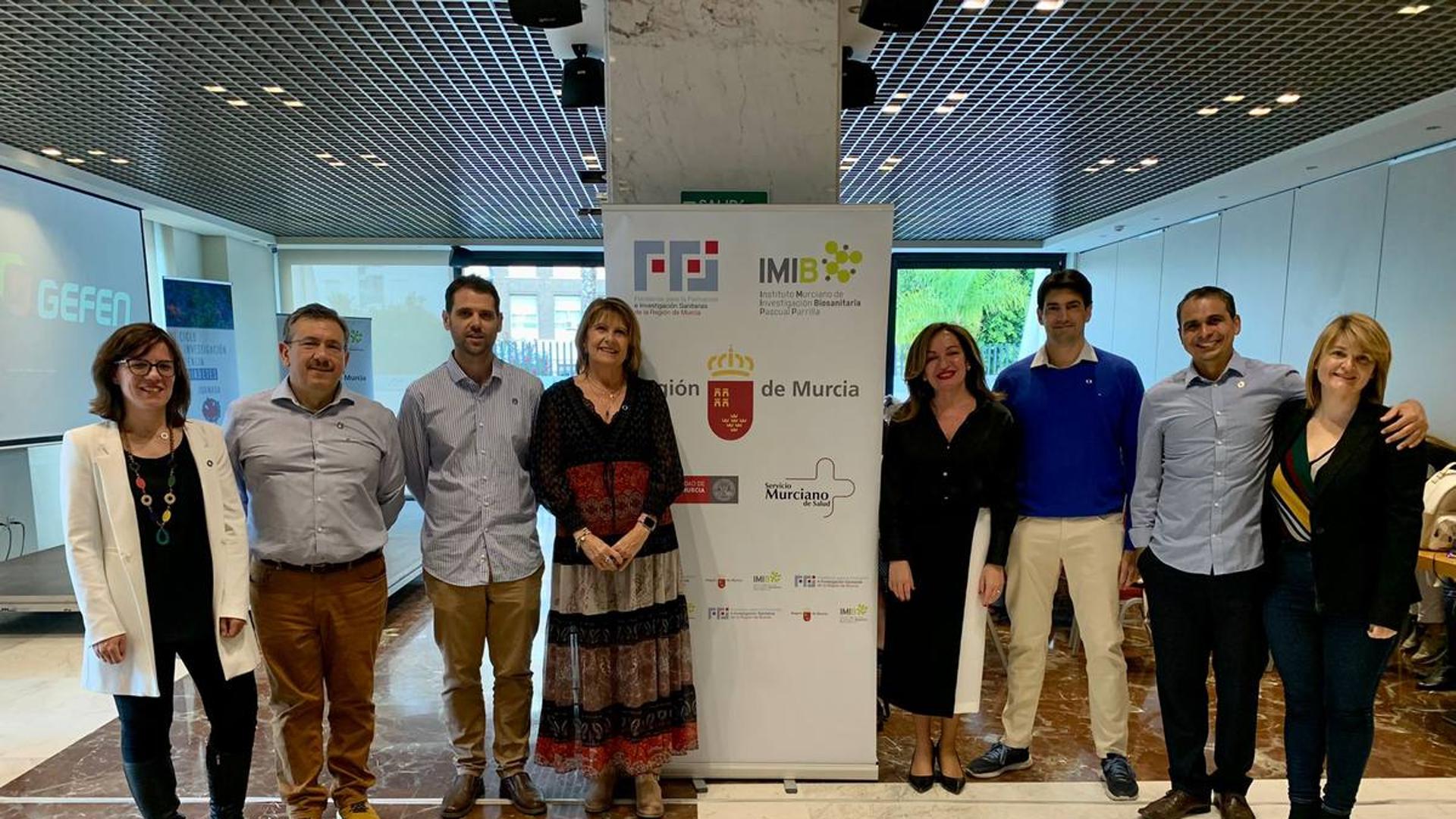 Thursday, May 11, 2023 at 11:44 pm.

The Foundation for Health Training and Research (FFIS) of the Region of Murcia, the Murcian Institute for Biosanitary Research Pascual Parrilla (IMIB) and the Murcian Association for Diabetes Care (Adirmu) met in the 2nd cycle of research and science in diabetes. The conference was scientifically coordinated by Bruno Ramos, IMIB's Miguel Servet Principal Investigator.
The first presentation came from Francisco José Nicolás Villascua, principal investigator of the Laboratory of Regeneration, Molecular Oncology and TGF-β (IMIB), where successful treatments being studied for the treatment of diabetic foot ulcers, a complex pathology, were presented Was. For which about 15% of patients undergo lower limb amputation. This novel therapy envisions a promising treatment option for amniotic membranes, on which they test its beneficial effect and the type of cysts and its regulation on their inflammation. Likewise, part of this regulation will involve knowing in what capacity the amniotic membrane has to return to the vascular endothelium part of the functions lost during diabetes.
After Nicolas's intervention, it was the turn of Laura Marrocki, Principal Investigator of the Islet Biology Lab of the Institute for Research, Development and Innovation in Health Biotechnology of Elche (IDIBE), who led her intervention on 'promises and realities'. Therapy for type 1 diabetes, from a scientific perspective.
In his presentation, the researcher presented an overview of the development of the treatment of this disease from its beginning in 1921 by doctors Banting and Best to the present day. It also analyzed the line of research carried out at the Elche Health Biotechnology Research, Development and Innovation Laboratory, in which they design inhibitors of the TYK2 protein, among other things, responsible for the amplification of the autoimmune response. causes the development of the disease.
They were joined by Reinaldo Sousa dos Santos, a postdoctoral researcher at the Elche Institute for Research, Development and Innovation in Health Biotechnology (IDB) and the Diabetes Basic Research Unit of the Miguel Hernández University of Elche (UMH), who offered his vision. Regarding endocrine disruptors and their role in disease development, synthetic chemicals that would induce insulin resistance in peripheral tissues such as liver or skeletal muscle. A good example of an endocrine disruptor, he explained, would be bisphenol-A, a recurring ingredient in the manufacturing of bicarbonate plastics, which we can find in bottles and plastic containers.
Sousa dos Santos explained that it is important to develop methods to identify potential diabetes chemicals, as well as to develop new in vitro methods for testing chemicals that alter metabolism and their metabolic functions.
The day ended with an optimistic intervention by Esteban Gurjove Amarello, Principal Investigator of the Laboratory of Signal Transduction and Metabolism of the Free University of Brussels (ULB), who proposed the current status in the 'stem cell study' and its future prospects. Type 1 diabetes treatment. Dr. Gurzov presented the scientific progress in the field, the results of the latest clinical trials, and the future prospects of this new technology.