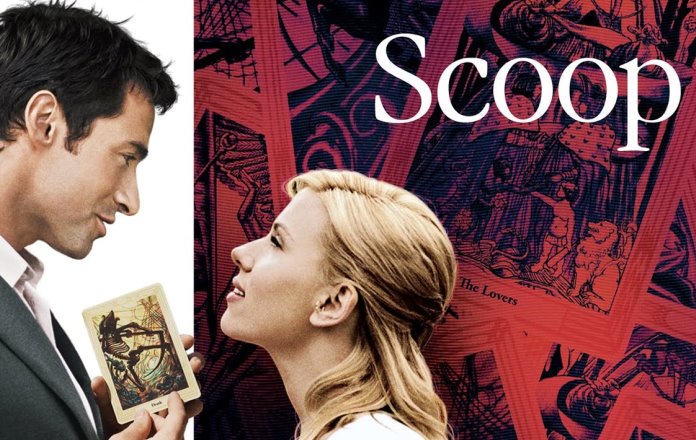 – Advertising –
Scoop, the film airing tonight at 9:05 pm on TwentySeven. Plot, cast and trailer. Replicas and streaming
Saturday 25 June 2022 the classic comedy will air on TwentySeven "Scoop". The film is directed by the well-known director Woody Allen who is also the protagonist of the film along with Scarlett Johansson And Hugh Jackman as the co-stars. The appointment with the film is for tonight at about 9:05 pm on TwentySeven.
Scoop was released in theaters in 2006 grossing just over $ 39.2 million worldwide, of which $ 10 million in the US market alone. In Italy, distributed by Medusa Film, the film grossed € 4.6 million.
Scoop's plot
Sandra Pransky is a novice New York journalist on a trip to London, who finds herself attending the magic show of cheap magician Splendini. During one of her "numbers", Sandra is contacted by reporter Joe Strombel, who died a few years earlier, who in the afterlife had a "tip" on who the tarot killer is, a killer of young prostitutes: the charming aristocrat Peter Lyman.
Sandra holds the chance of a lifetime and together with the magician Splendini begins to investigate Lyman's account until he makes his acquaintance. She is fascinated by the man and a strong attraction begins between the two. Is it possible that behind such a sweet and affable man there is a terrible serial killer? Sandra loses her certainties while Splendini is more and more convinced, and the ending turns out to be magical and unpredictable.
Scoop, free and paid reruns and streaming
Scoop is already streaming in Italy on on Infinity, NOW and on-demand on Sky, for subscribers. Alternatively, the film will be visible in live streaming on Mediaset Infinity, in the section dedicated to the live broadcast of the channels. We do not know if the film will be available for free in streaming on Mediaset Inifnity after airing, we recommend that you check it by clicking here. The rerun will be broadcast on Sunday 25 June 2022 at 11.10pm again on TwentySeven.
The Italian trailer
The Cast
Woody Allen: Sid Waterman
Scarlett Johansson: Sandra Pransky
Hugh Jackman: Peter Lyman
Ian McShane: Joe Strombel
Charles Dance: Mr. Malcolm
Romola Garai: Vivian
Then in minor roles we also find: Kevin McNally: Mike Tinsley, Julian Glover: Lord Lyman, Fenella Woolgar: Jane Cook, Anthony Head and Richard Johnson: Mr. Quincy.
– Advertising –