4 used models of 750 cc that you find in the Moto.it ads, to celebrate a displacement that "only" twenty years ago was very popular
August 12, 2022

750 cc was once, not too long ago to be honest, synonymous with top performance. In a world that had not yet passed (shareable) anti-pollution regulations that contributed to the general increase in displacements to gain performance, in the 80s, 90s a 750 cc motorcycle was often the preferred battleground between the houses regarding super sports cars. which, moreover, they fought in SBK: later, with the advent of 1000 cc modernlight and compact, the displacement of 750 cc represented one good middle ground between driveability and performance, becoming the intermediate step between the 600 and the 1000 cc hypersports. A little different speech for the twin cylindersgiven that from a sporting point of view a "seven-half" twin was equated to a 600 in the Supersport regulations, but the gist does not change: a – for example – Ducati 749 it was however a very refined and evolved bike. There Honda NR with oval pistons, just to speak of an esoteric and unique object, it was 750 cc. But also the Africa Twin, or rather: one of its most successful incarnations before the beautiful and effective CRF1100 currently in production, was a 750 cc. As well as the Cagiva Elefant, if we want to stay in the maxi enduro field. In other areas, and in more recent times, the three-quarter liter was chosen as the volume suitable for less premium motorcycles and less competition-oriented segments: roadster and custom, but also intelligent crossovers.
ORToday this displacement – in the terms in which it had a great success from the 80s up to the mid-2000s – is much less present in the price lists: however we find it for example in dedicated platforms, including the successful NC series by Honda or in the 'further and different platform where the future Hornet is said to be located but also in the Benelli Leoncino 800 which is actually a 754 cc or – if we want – in the 765 cc Triumph Street Triple RS, but has certainly lost the scepter of queen and top technology of the production of a manufacturer. In the sports field the 1000/1100 today are exceptional bikes that combine a relatively low weight with an explosive engine and with great manageability if required, while off road or in maxi enduro the displacements of the top of the range orbit around 1000 cc.
Obviously, therefore, the three quarters of a liter have given way on this aspect, also because their list price would not have been so far from the sisters of 1000 or more cc. And this is also the point: to make one top of the range – net of many other evaluations – the manufacturers no longer evaluate displacements like the 750 and are preferred higher cubes, in a context in which – pay attention to it – the sheer number of cubic centimeters appears less and less often on the side panels, on the fairings or on the model name. But this is another matter, which would also lead us to the reflection that the displacement could perhaps become a datum of less and less importance also with a view to future comparability with electric motors.
Having said that, we offer you without any pretense of completeness four models of 750 cc, a displacement that we believe can still give great satisfaction to motorcyclists today; in choosing them we tried to give priority to bikes that are as recent as possible and still enjoyable, trying not to go too far into youngtimers and not to devote ourselves only to sports or exclusive bikes. Can you think of others?
S.uzuki GSX-R750
It is the bike that in 1985 rewrote the dictates of sports cars, on the market for almost 40 years evolved and refined up to the version that is still on the list in the United States. Manageable – even on the road – like a 600 but compared to these much more powerful and vigorous at mid-range or, if you like, less demanding than a 1000; there Suzuki GSX-R750 has been out of the Italian lists for several years and the latest evolution of 2017 boasted 150 horses, double engine map, Showa BPF fork, Brembo brakes and weight of 190 kg. In our announcements you can find it at prices that vary a lot according to the year of registration and the version, but for the most recent ones you have to take into account an expense of about 7,000 euros. It is still in production for some markets, but not for ours.
Go to the Suzuki price list
See all ads of used Suzuki GSX-R750
See all Suzuki GSX-R750 reviews
Kawasaki ZR-7
There Kawasaki ZR-7 it is a "traditional" air-cooled four-cylinder naked of the classic Japanese school: presented in its first version in 1998, it has been able to consolidate a certain following among those who want an all-rounder, robust and with a still pleasant line today. Its four-cylinder with two valves per cylinder has 76 horses, not many but excellent for enjoying the tourist (22 liter tank) and commuter qualities of the ZR-7. The weight is 202 kg dry and the average price (obviously also depends on the year of production) is around 2,000 euros: little expense, a lot of yield!
Go to the Kawasaki price list
See all ads of used Kawasaki ZR-7
See all reviews of Kawasaki ZR-7
MV Agusta Brutale S 750
One of the many masterpieces of Maestro Massimo Tamburini: the fascinating and beautiful Brutal S 750 is derived from the superlative F4 750, lines and solutions that still today – after 20 years – have their say: it was probably the first naked to bring solutions dedicated to top-of-the-range sports cars to this segment. The liquid-cooled four-cylinder engine delivers 108 hp at 12,000 rpmthe weight is 185 kg, the refined chassis is obviously marked by sportiness which also translates into high consumption. To take home such a masterpiece, the expense is not too high: about 5,000 eurosbut carefully check the regularity of the coupons.
Go to the MV Agusta price list
See all ads from MV Agusta Brutale S 750
See all reviews of MV Agusta Brutale S 750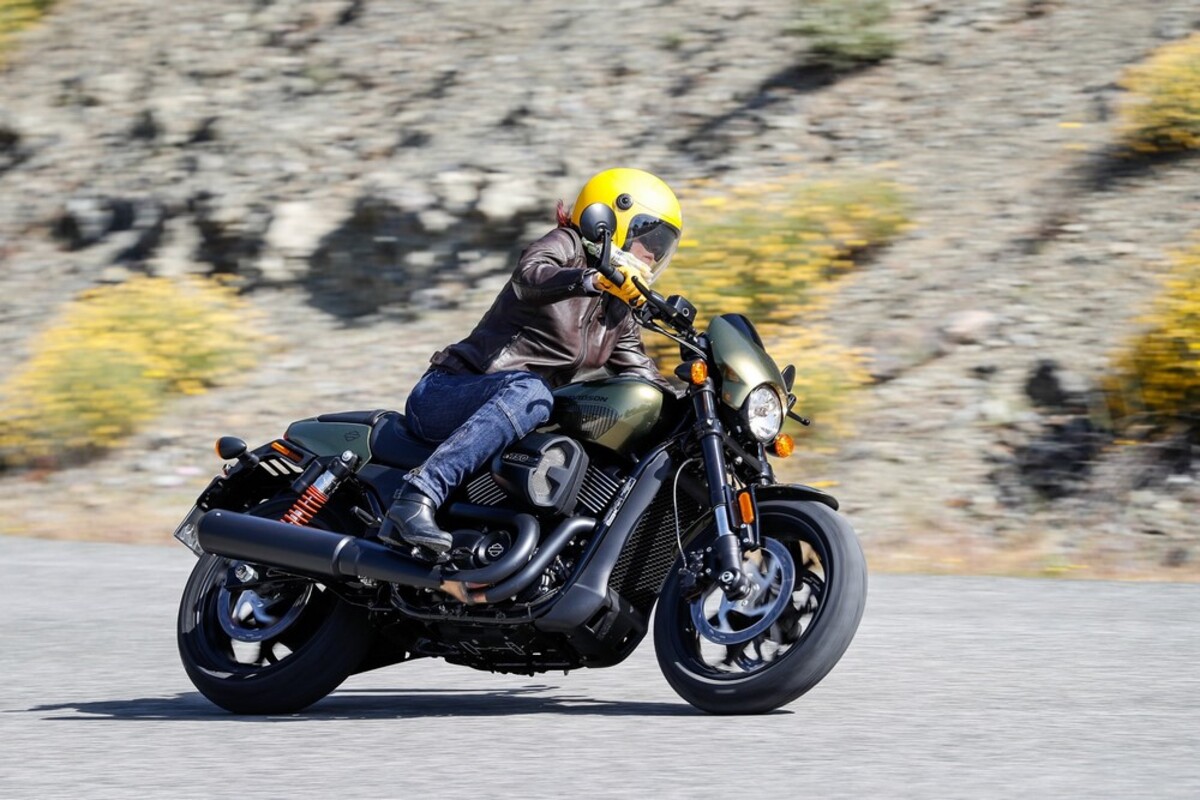 Harley-Davidson Street Rod 750. Entry level, but not too much