Fans claim Spotify didn't pay attention to Chris Brown.
After a long hiatus, fans of Chris Brown are happy to see the father of three make a handsome comeback with his new 23-track "Breezy" album. The project arrived at midnight last Friday and was fronted by singles like "Iffy," "WE (Warm Embrace)" — which the R&B star called Normani to sensually dance alongside him in the music video – as well as "Call Me Every Day" with WizKid.
Although it has received rave reviews so far (especially from Tory Lanezwho appeared on "Bad Then A Beach" and claimed that "Breezy" is set to "be the best of an entire American summer"), newly released first-week sales projections for Brown's tenth studio album reveal that is unlikely to debut at number one on the Billboard Hot 200.
Even though the projection may not bring Chris Brown To top it off, the "Wireless Festival" confirmed Chris's two UK performances, which will take place on July 1st in London and on July 9th in Birmingham, and this is his return to the territory after 12 years of ban. Tickets sold out in minutes, showing the strength of the fans.
Since it is not possible to hide data that users can query themselves, they are "forced" to show it. On Twitter, Spotify published the photo chart showing the albums released and their positions, first was "Breezy", followed by "Give Or Take" by giveon and "Superache" of Conan Graybut what caught the attention was the caption praising the second place and not commenting on the first, being that the last solo work of Chris Brown it was in 2019 with "Indigo".
Many may think this is bullshit or "normal", but with the comments on the tweet asking why not talk about the 1st place, the profile simply deleted the post and did not retract. On Instagram, they were able to quickly change the caption and pretend that nothing happened, but the fan comments make it very clear that the lack of information about the album by Chris Brown also happened.
Check out the images below: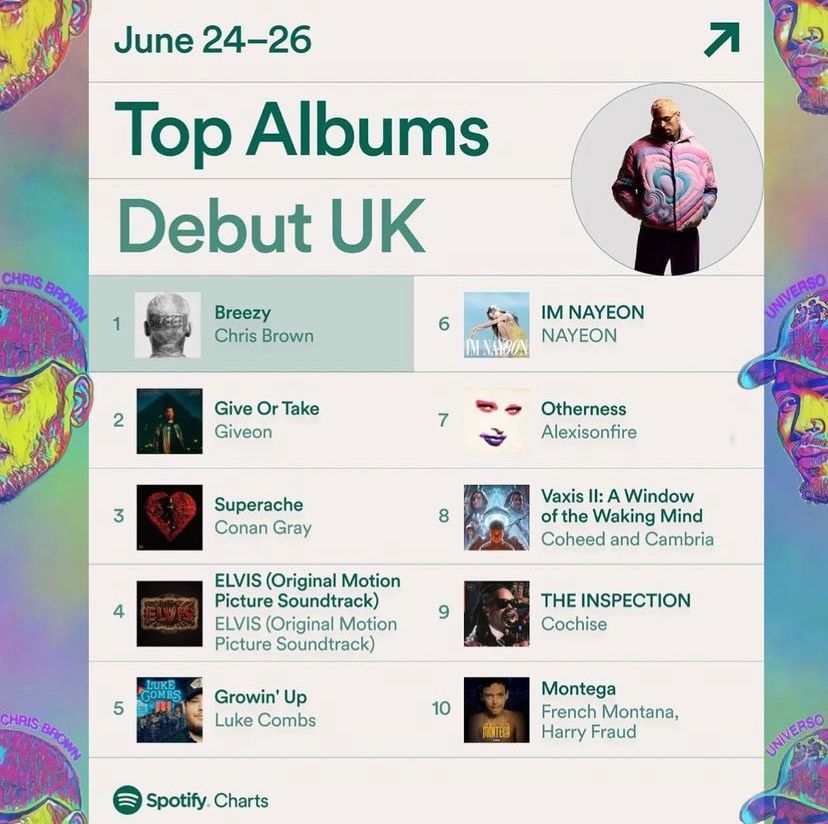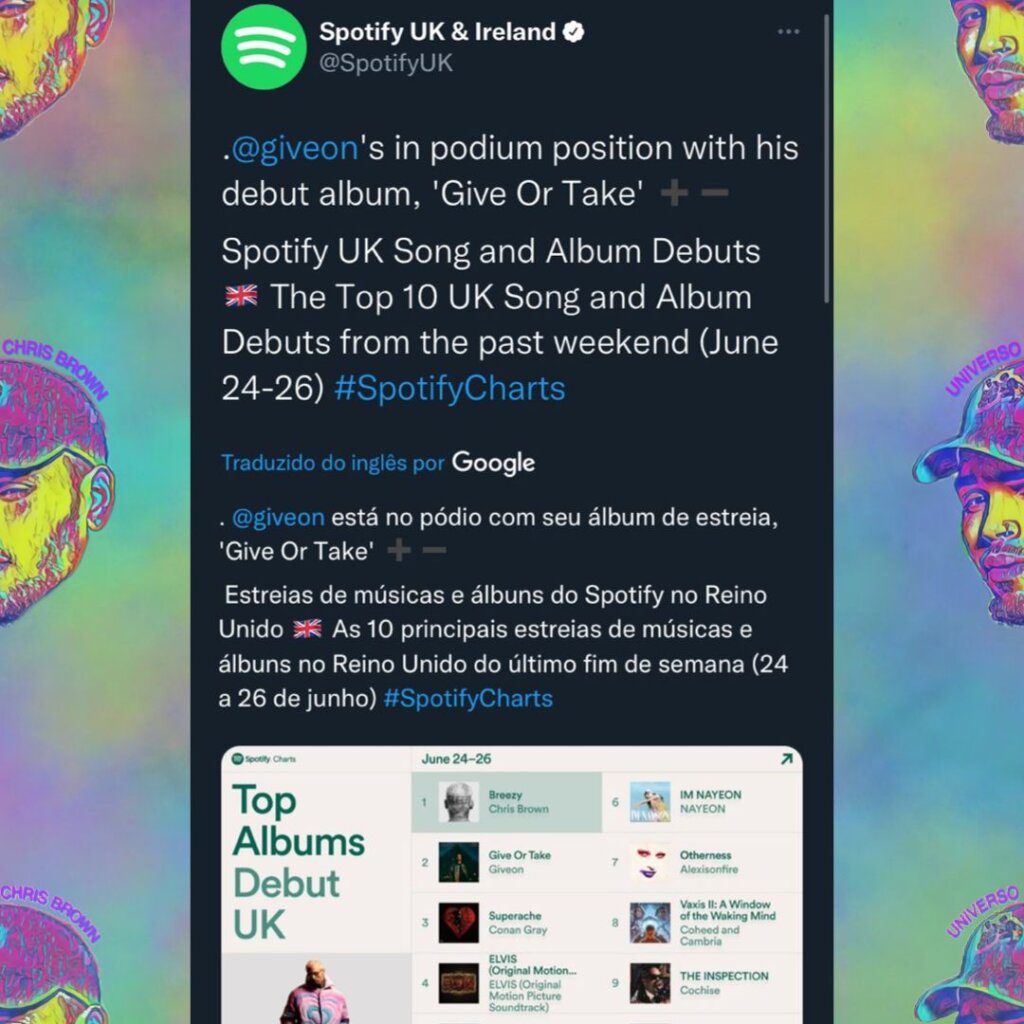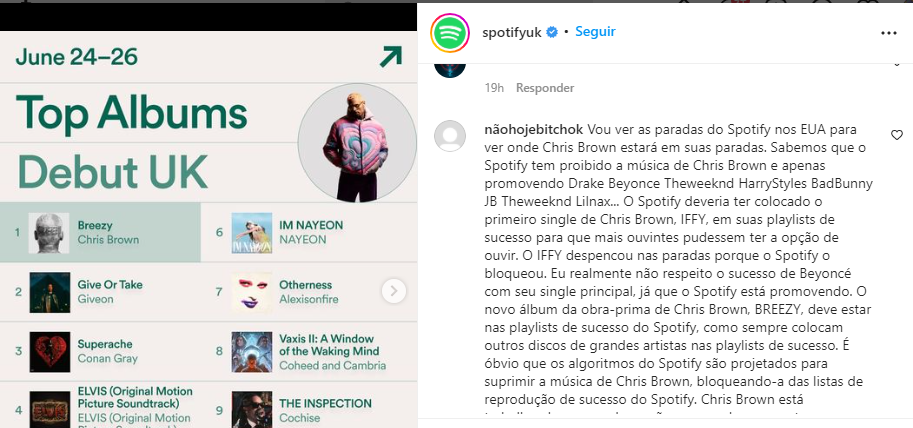 Spotify UK deleted the #2 tweet instead of Chris Brown who was #1
The funniest: they didn't recant putting it on #1 until now
I bet they deleted it because the engagement was not from people talking about #2 but from many outraged for not talking about #1 pic.twitter.com/lztdkEQVXA

— ً (@bymaciel_) June 28, 2022