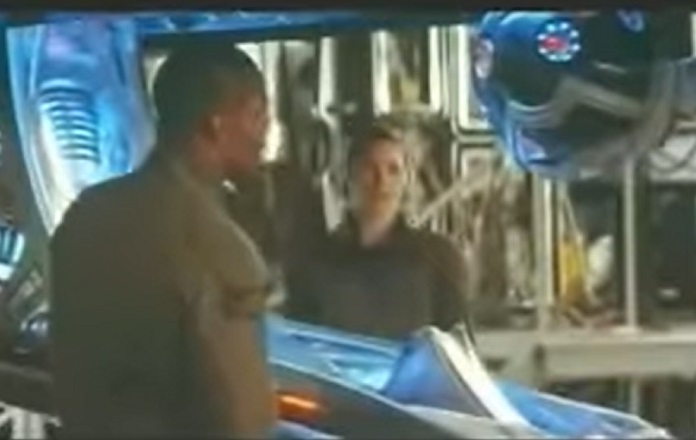 – Advertising –
Stealth Arma Suprema on Rai Movie Thursday 11 August 2022 plot and cast
This evening Thursday 11 August 2022 the film will be broadcast on Rai Movie Stealth Supreme Weapon 2005. The action film is directed by Rob Cohen and stars Josh Lucas and Jessica Biel. It runs for 121 minutes and was written by WD Richter.
At the center is a science fiction and war story set in a future in which a powerful jet driven by artificial intelligence is invented. The film, which cost $ 135 million according to estimates at the time, grossed just $ 76.9 million worldwide.
Stealth Weapon Supreme the plot of the film tonight on tv
Stealth Supreme Weapon storyline – The American Air Force is developing a top secret project for the construction of a powerful jet driven by artificial intelligence. Leading the initiative are named Ben Gannon, Kara Wade and Henry Purcell, three pilots highly regarded by the military. During the training, an exercise is modified and asked to eliminate three terrorist cells in Rangoon in Myanmar.
The EDI, the artificial intelligence, calculates that the outcome can be positive only with a well-aimed vertical shot. However, Gannon bypasses the machine and carries out the mission alone, to prove that a machine could not make moral decisions. During the re-entry, lightning strikes EDI but is not declared damaged. During the next mission, EDI takes control, refuses the order to retreat and attacks rebels in a heavily populated village in Tajikistan. The three pilots are ordered to shoot it down, but it won't be that simple.
The trailer
Where can I find it in streaming
If you don't want to turn on the TV, you arrived late, or you don't have a television, Stealth Supreme Weapon is live streaming on RaiPlay but we do not know if it will remain on demand. In addition, the film is in the Netflix catalog and is available for rental and / or purchase on Rakuten TV, Apple, Microsoft Store and Prime Video Store.
The cast
Josh Lucas: Lieutenant Ben Gannon
Jessica Biel: Lieutenant Kara Wade
Jamie Foxx: Lieutenant Henry Purcell
Sam Shepard: Captain George Cummings
Richard Roxburgh: Dr. Keith Orbit
Joe Morton: Captain Dick Marshfield
Ebon Moss-Bachrach: Josh Trent
Rowan Schlosberg: Wyatt
Ian Bliss: Aaron Shaftsbury
David Andrews: Ray
– Advertising –